All "Find It in Fortnite" Quests and Rewards in Fortnite
Every game genre under one roof.
Fortnite originally started out as a straightforward third-person battle royale shooter. It's still that, obviously, but it's also bloomed outward to encompass a veritable rainbow of other game genres. Don't believe me? I assure you, you too can find it in Fortnite. Here are all the "Find it in Fortnite" quests and rewards in Fortnite.
All "Find It in Fortnite" Quests and Rewards in Fortnite
The "Find it in Fortnite" initiative is a spot of outreach on Epic Games' part to promote Fortnite as a platform for creative game design. With the help of a handful of very talented creators and modders, they've promoted six special creative mode maps, each with its own gimmicks and gameplay styles.
Related: How to Get Better at Fortnite
In addition to just bumming around these maps for the fun of it, every promoted map has its own set of "Find it in Fortnite" quests that reflect the gameplay archetypes that map wants to prioritize. By completing these quests, you'll receive XP, as well as cosmetic items for completing multiple quests.
Find it in Fortnite Maps and Quests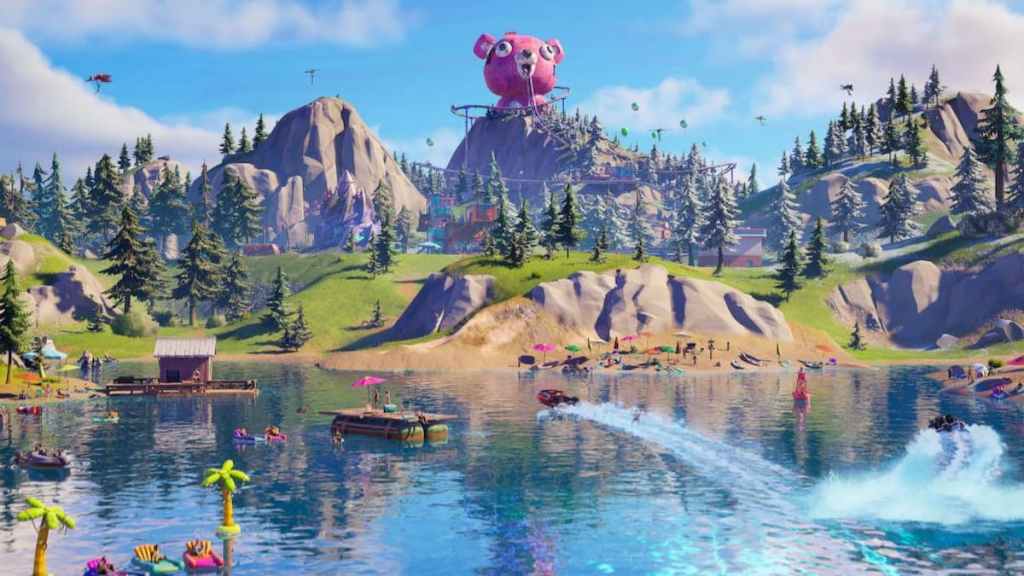 You can access all of the promoted creative maps by visiting your quest tab and clicking one of that map's respective quests, though you can also just switch to the creative tab and manually type in the Island Code. Keep in mind that these quests are only available until the event ends on March 8, so get cracking!
Here's a list of the promoted maps, their Island Codes, the quests you can complete for each, and the rewards you'll earn:
Murder Mystery (0583-5944-5318)
Collect 50 Coins: 20k XP
Win 10 Rounds: 25k XP
Deadpines: Zombie Survival (0598-1708-7538)
Destroy 500 Zombies: 20k XP
Earn 10 Crystals: 25k XP
Machine Wars (5032-2578-0034)
Earn 300 points for your team: 20k XP
Eliminate 25 opponents: 25k XP
Valhalla (0399-0154-2182)
Open 25 chests: 20k XP
Wander the Realms for 30,000 points (i.e. walk around): 25k XP
Prison Mythic Gungame (6882-8801-3933)
Eliminate 3 opponents without being eliminated yourself: 20k XP
Eliminate 15 opponents: 25k XP
75 Level Motorcycle Deathrun (6562-2122-0969)
Reach 5 checkpoints: 20k XP
Complete 75 Level Motorcycle Deathrun: 25k XP
As you complete these quests, you'll also receive the following cosmetic rewards:
Complete any 3 quests: Carbide Creation Emoticon (Uncommon)
Complete any 6 quests: Human Wheeliam Spray (Uncommon) and Squaring Off Weapon Skin (Rare)
Complete any 9 quests: Creativity Calls Emoticon (Uncommon) and Check the Map Emote (Uncommon)
These quests are a great way to earn some quick experience while getting a wider experience of what Fortnite has to offer as a platform. Remember, if you want it, you can Find it in Fortnite!
---
For more useful Fortnite utilities, check out our guides on the best Fortnite item shop tracker and how to change your username. Visit our Facebook page as well for more news and guides.
About the author