Ballista Codes (September 2023)
Get the latest Ballista codes list and redeem free in-game items like crates and more!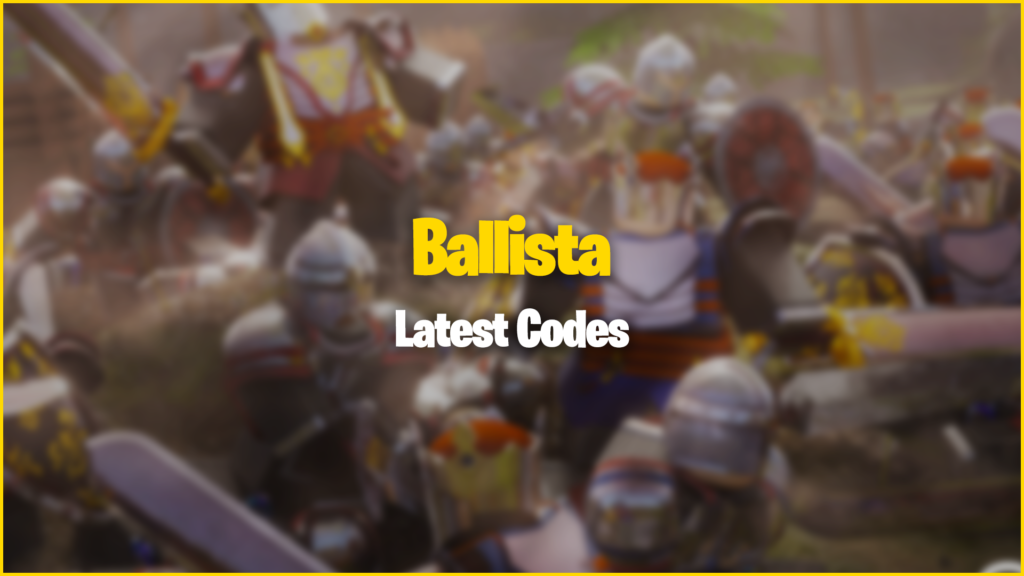 Ballista is an experience developed by a developer of the same name Ballista for the Roblox platform. Ballista is a massive medieval combat game. Choose the red or blue team and get dropped into a huge battle. You can unlock new weapons and classes and even cosmetics for your warrior. To help you collect gear we have collected all of the latest Ballista codes below.
Ballista codes are an easy way to earn in-game crates. You can unlock crates in Ballista to earn unique items such as weapons and armor. Codes may expire at any moment so be sure to use them as soon as they are released. Remember to bookmark this page so you can check back often for new updates.
If you find this post helpful, you can check out these posts on Da Hood codes, Bad Business codes, and Aimblox codes.
All Ballista Codes
Latest Working Ballista Codes
DeathmatchLive – Redeem code for Item
SketchyYT – Redeem code for Helmet
Epic1 – Redeem code for Wooden Chest
Battle25k – Redeem code for Wooden Chest
Like20k – Redeem code for Wooden Chest
YuleLord – Redeem code for Yulelord's Stocking Cap
WinterSeason1 – Redeem code for a Season Crate
Expired Codes
Like3k – Redeem codes for a free Wooden Crate
AlphaRelease – Redeem code for a free Wooden Crate
How to redeem Ballista codes
Here is how to redeem codes for Ballista:
Launch Ballista in Roblox.
Before joining a game click on the Shop icon on the left.
Tap Redeem code on the bottom right.
Enter your code in the redeem box.
Tap on the to Redeem button redeem the code.
Enjoy your free in-game rewards.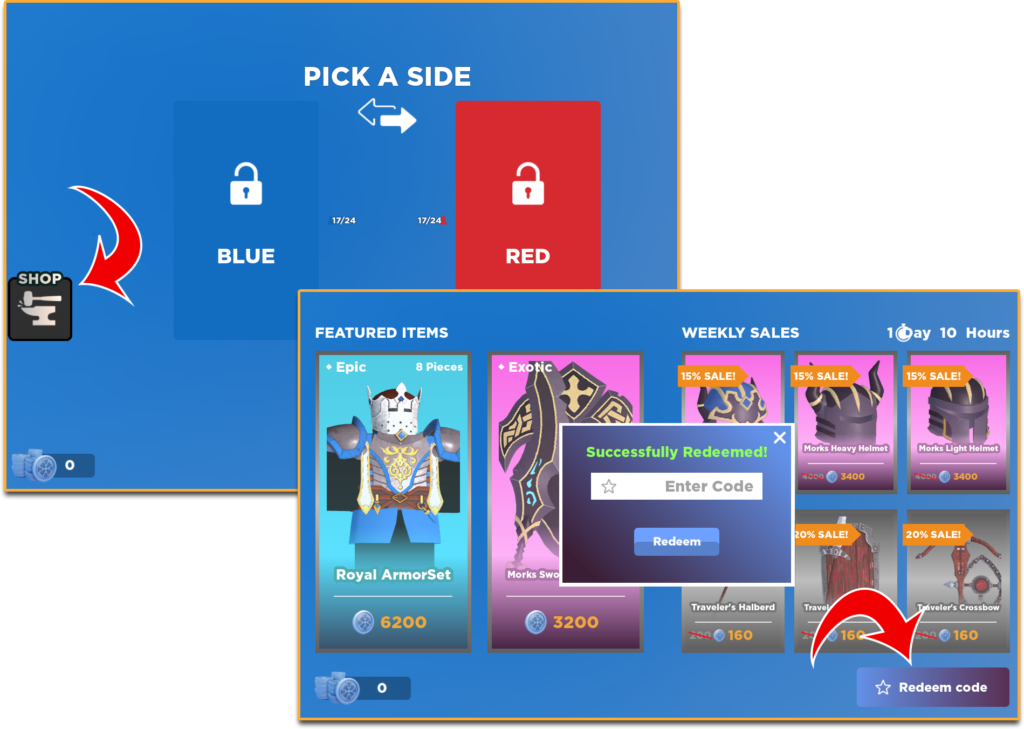 How to get more codes for Ballista
This page will be updated as soon as new Ballista codes are released. However, you can also check the developer's Twitter and Discord communities or codes as well. The developers will occasionally post updates, announcements, and codes in those two places. You can hit CTRL+D to bookmark this page, so you can easily check back for updates.
About the author