Roblox Aimblox codes – free cash (October 2021)
Get the new Aimblox codes from our up-to-date list for free weapons, creates, and skins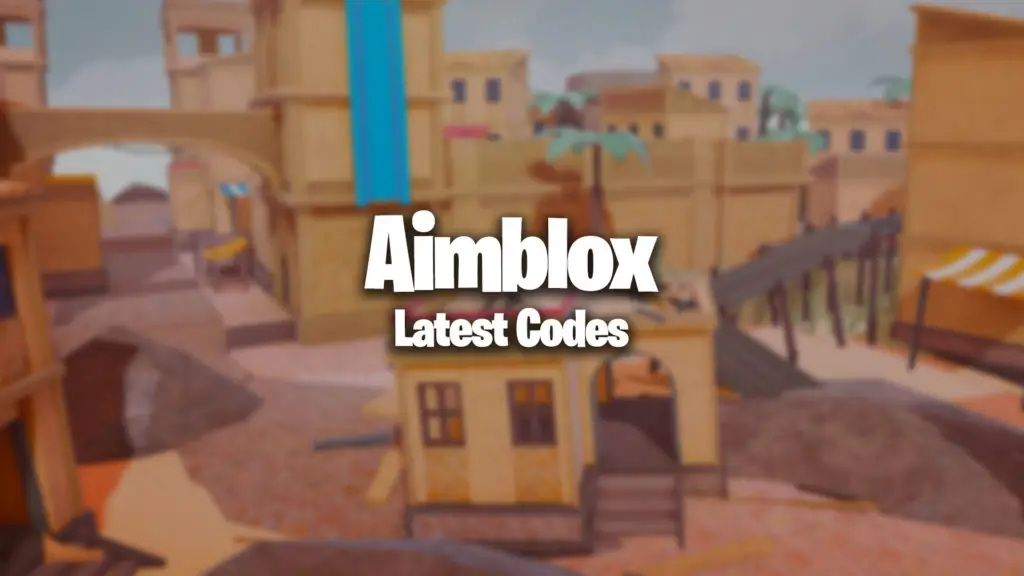 Aimblox is a Roblox FPS game made by Aim Lab for the Roblox platform. The team partnered with Statespace, makers of Aim Lab on Steam, to make bring the aim-training game to the metaverse. If you want some free in-game cash, you can use these Aimblox codes to get some for free. Use the in-game cash to open loot crates and receive new weapons and skins to add new ones to your arsenal and stand out from the crowd.
Aimblox codes are a free and easy way to earn free in-game currency and items. The developers tend to release new ones alongside major game updates, and whenever the game hits a new milestone. So, if you like this game, head to the game's Roblox page and give it a thumbs up to show your support. Bookmark this page and check back often for new codes and updates!
All Aimblox codes list
LIKES100K – Redeem code for $1,000
LIKES90K – Redeem code for $1,000
LIKES80K – Redeem code for $1,000
LIKES70K – Redeem code for $1,000
kreekcraft – Redeem code for $1,000
LIKES60K – Redeem code for $1,000
LIKES50K – Redeem code for $1,000
LIKES40K – Redeem code for $1,000
LIKES30K – Redeem code for $1,000
Imposter – Redeem code for $750
LIKES25K – Redeem code for $1,250
SHINOBI – Redeem code for $50
PLAYBETA – Redeem code for $50
Gun – Redeem code for $25
How to redeem Aimblox codes
To redeem codes for Aimblox, follow these steps:
Launch Aimblox.
Tap on the settings button on the right side of the screen.
Input a working code into the "Enter code" box.
Tap the green checkmark.
Redeem your in-game rewards.
When entering an Aimblox code, make sure to enter it exactly as shown above without any extra spaces. You can copy and paste them from our list to avoid any typos.
How to get more codes for Aimblox
To get codes for Aimblox, you can follow the official Aimblox Twitter account and join the official Aimblox Discord server. The developers post new codes and updates in both of those locations. You can also bookmark our list of codes here and check back daily. We round them up from all over the place to bring to you in one convenient location.
Aimblox Game Description
🎈LATEST UPDATE (September 17) 🎈
New 5-star Gun: Transmutation!
More hit registration fixes!
Mobile Sliding!
More updates every Friday!

🤔About the game:
Improve your aim or fight other players using over 30 weapons (assault rifles, snipers, pistols, explosive weapons)!
Earn money and keys to unlock new characters, powers, and gun mods.

👊 3 main Aimblox zones:
Competitive: Fight other players
Aim Trainer: Improve aim and accuracy
Stages: Complete shooting missions / dungeon runs

🔨 Made by the creators of Aim Lab on Steam & Wild Revolvers! Currently in early BETA (40.3% ready)!
Explore other experiences on our Roblox game codes page to find your favorites. Check out our Roblox promo codes page for new outfits and other freebies for your in-game avatar.