All Challenges and Rewards in Clan of Yeetus Fall Guys Event
It's time to jump directly in the path of one of these gigantic hammers.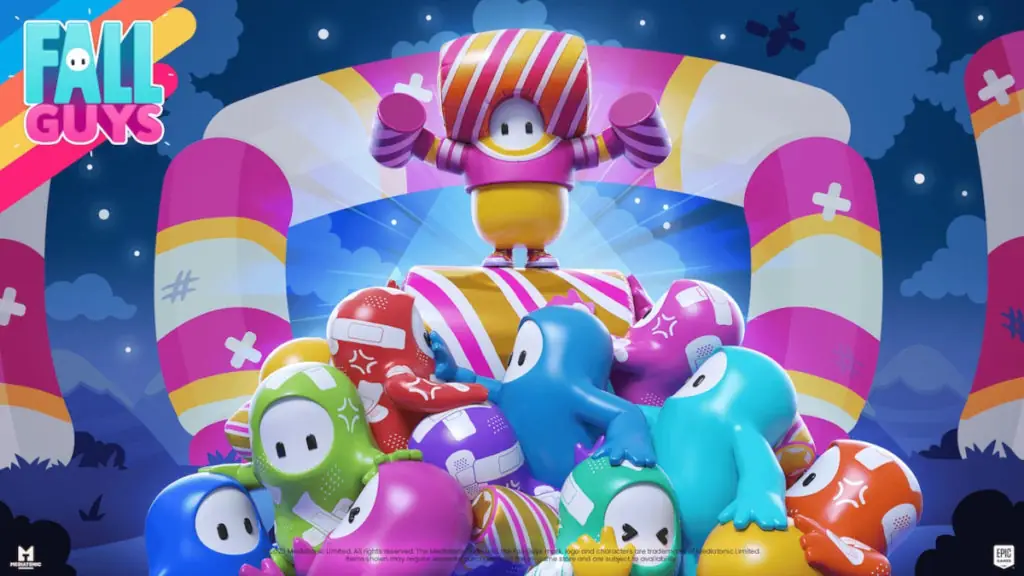 I knew this would happen, eventually. It's all fun and games at first; with a gigantic hammer — or three — infiltrating our pleasant game of Fall Guys like a kaleidoscopic Solid Snake. But then, when we least expect it, the main assault force — led by Norman Yeetus and the Funky Fetus — appears to take over the scene.
If that entire paragraph sounds like gibberish, that's … fair. In short, Fall Guys is preparing to introduce the Clan of Yeetus event, which will pollute the normal stages with even more Big Yeetuses than usual.
"The event will be packed with levels you know and love from the Fall Guys universe." Team Fall Guys said in a blog post. "But each one will get new and exciting twists and turns. A helluva lot of hammers that'll knock you flying if you give them half a chance."
Challenges in the Clan of Yeetus Event
As of writing, it is unclear what unique challenges this new event will bring. It's been confirmed that there will be challenges associated with the Clan of Yeetus event, but it seems they will be a mystery until the event officially kicks off on July 28!
Rewards in the Clan of Yeetus Event
If you participate in the Clan of Yeetus event, you could earn a slew of rewards! Including a Clan of Yeetus Nickname, 200 Kudos, a Yeetus Pass Nameplate, an Aspiring Yeetus Pattern, and a Packing Yeet Wearable Backpack. Also, for the duration of the event, players can nab a Yeetus costume in the Fall Guys Store! Here's how to unlock the following rewards:
Clan of Yeetus Nickname – 100 Points
200 Kudos – 200 Points
Yeetus Pass Nameplate – 500 Points
Aspiring Yeeter Pattern – 700 Points
Packing Yeet Wearable Backpack – 800 Points
Related: All Challenges and Rewards in Fall Guys Idol Games
Fall Guys: The Clan of Yeetus will officially kick off July 28, and will run until August 1. That's five whole days of pulse-pounding, hammer-flying action! Stick with Gamer Journalist for more on this event and any others still to be unveiled. I am personally excited for the event where it's nothing but Tail Tag. I am obviously being facetious, Mediatonic. DON'T DO IT.