Where is the Zenkai Origins Clothing Shop?
Find out where the Zenkai Origins clothing shop is so you can purchase some outfits for Zeni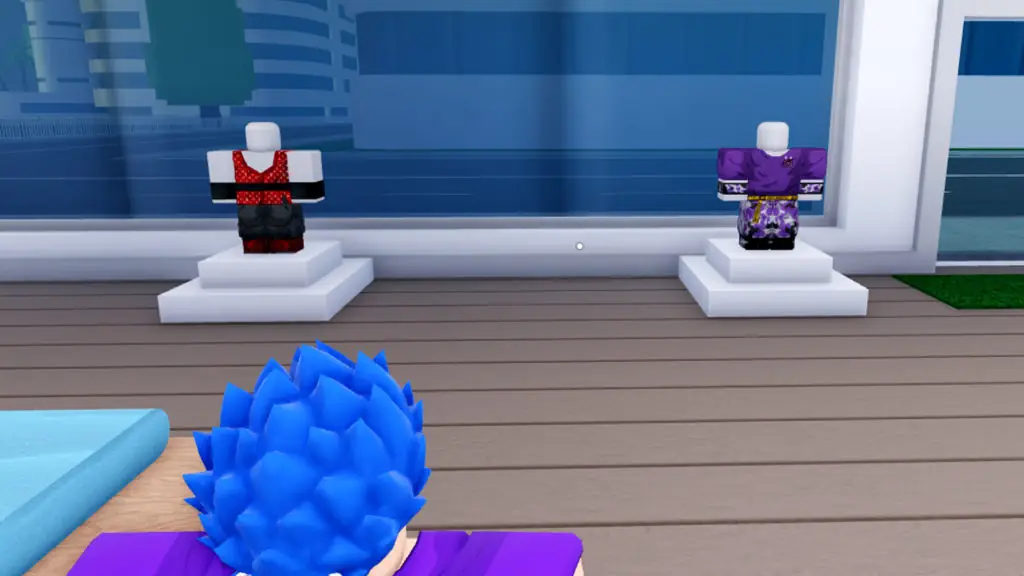 So you want some drip in Zenkai Origins? Luckily, you can get some sweet threads thanks to the in-game clothing shop. It's a short journey, as you'll need to travel a few minutes from the starting area to get there, but as long as you refer to our map, you shouldn't have any trouble finding it. So, where is the clothing shop in Zenkai Origins? Let's take a look.
Zenkai Origins Clothing Shop
The Zenkai Origins clothing shop is found in Central City. Look for the building with the word "Shop" on it, and walk inside to browse through the inventory. If you are flying into Central City from the Forest, the clothing shop will be on the corner of the southeast block. Refer to the image below for the exact location.
You can purchase any of the clothes you see right off the rack for some Zeni. The clothing shop inventory rotates hourly, so you may want to check back from time to time to see what's available. Refer to the whiteboard next to the shopkeep to see the time until the next restock.
What items are for sale in the Zenkai Origins Clothing Shop?
The inventory in the Zenkai Origins clothing shop rotates every hour, but here's a list of some of the items you can purchase:
Purple Camo Sleeves – 8000 Zeni
Red LV Gi – 5000 Zeni
Super Buu – 6500 Zeni
White Supreme Male – 3200 Zeni
Warrior Namekian – 1800 Zeni
Majin Female – 2500 Zeni
Just walk over to an outfit and hit the "B" key on your keyboard to purchase it. You'll be able to see the price and then confirm or cancel your selection. We'll keep updating the list of items as they become available.
Make sure to also check out and bookmark our Zenkai Origins codes page so you'll always be able to snag some free Zeni.