Will Ready or Not Be On Console?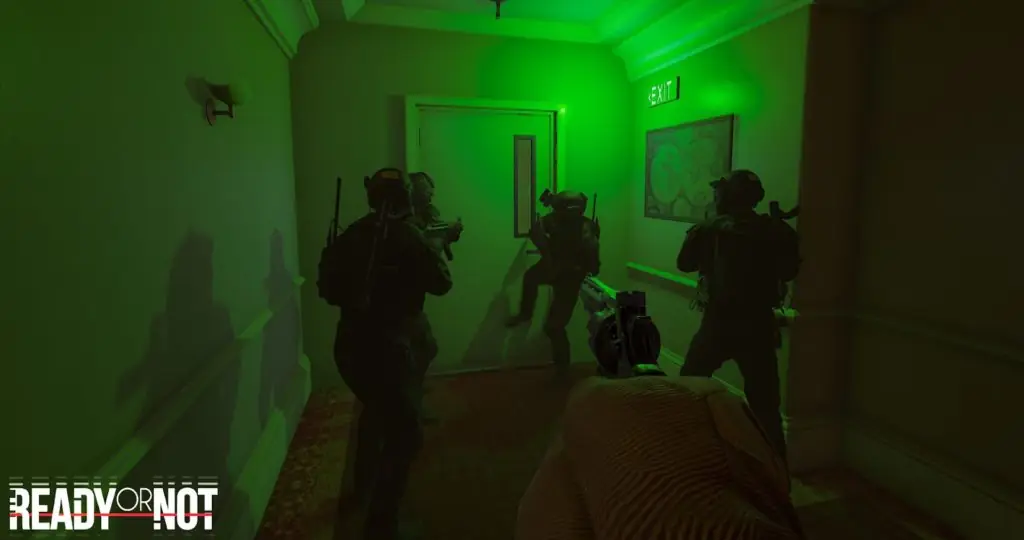 Released last week in Steam Early Access, VOID Interactive's Ready or Not has already established a solid reputation for itself as a cooperative tactical SWAT cop shooter. Despite its incomplete state, the game has already built up an Overwhelmingly Positive rating on Steam, with players praising its fast-paced action, tactical setup, and variety of tools and weapons. Naturally, as any game starts getting popular, players on other platforms start to wonder if and when they'll get a piece of the action. So, will Ready or Not be on console?
Will Ready or Not Be On Console?
Unfortunately, as the devs of VOID Interactive have clarified both on their Twitter and official game FAQ, Ready or Not is designed first and foremost to be a PC game. The game was built to be played on PC, and is not currently compatible with console frameworks. As things stand right now, VOID is not thinking about potential console releases.
However, don't give up hope just yet. While VOID has clarified that the game is not currently coming to consoles, they are aware of the demand for a port, and should the game do well enough on its home platform, they may look into port work. What consoles precisely and when such a thing could happen, though, is not known.
Remember, the game only just launched on Steam in Early Access; it's not even actually done yet. The game is still missing multiple maps, missions, modes, not to mention its full UI and translation options. It'll probably be at least a year before Ready or Not is even within spitting distance of its full release. Once we get that full release, then we can talk about bringing the show on the road.