All Crystal Meth Locations in Ready or Not
Ready or Not, Here We Come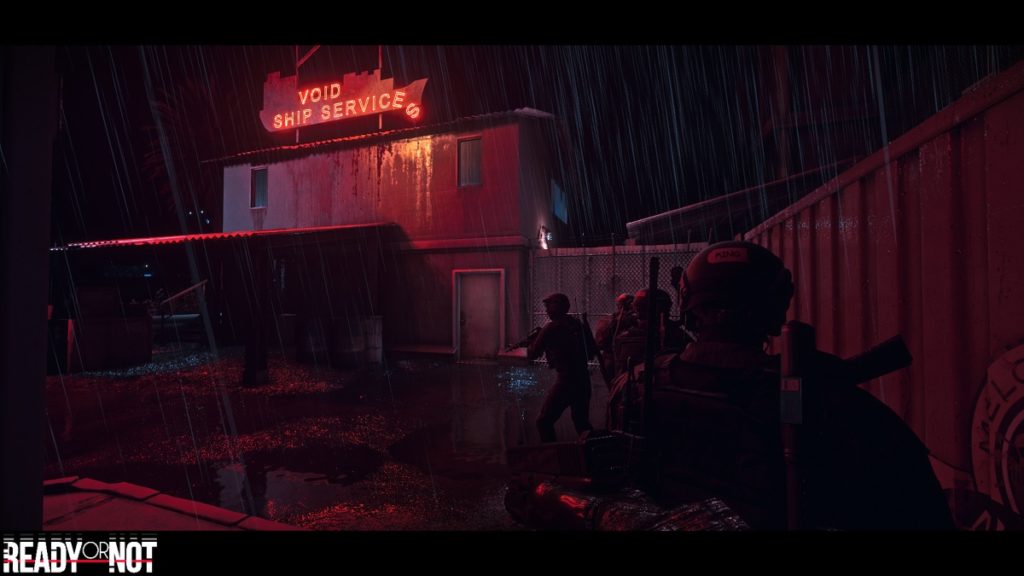 Ready or Not puts you in the shoes of a SWAT member as you try and tackle a crime wave in California. The tactical shooter emphasizes realism, having you or your enemies fall to a handful of bullets, sometimes only one or two.
With shady criminals and gangs lurking, you don't have time to linger. Despite the litany of weapons and equipment at your disposal, even the best officer may fall to an errant bullet. So, it's best to know where to find what you're looking for so you can get in and out while staying alive in the process.
Meth Locations During the Barricaded Suspects Mission
The meth here isn't too hard to find if you're looking for it but, depending on what's going on at the moment, you may mistakenly pass it by.
First Location
Keep an eye out for any enemies as you make your way to the kitchen. Once you breach the house you'll see a big hole on your right side. Go through there and you'll see a fridge inside a garbage filled kitchen. There won't be anything inside the fridge except a box that contains the first packet.
Second Location
You have to go through the backyard to get here. Depending on your current position you may have to trapse through the house a bit but it's on the first floor. If you left the kitchen through the big hole it's the door to your right. Once outside you should see a big metal shack to your right. Head towards it and you'll see a staircase. There's another entrance on the side that you can use as well. Once inside, proceed forward until you see a meth packet on top of a pallet.
Related: Does Ready or Not have controller support? – Answered
Meth Locations During the Raid Mission
The first meth packet is a bit hard to see but you shouldn't have too much problem locating it. The second one is a bit more involved.
First Location
The Raid places you inside a laundromat. Once inside, go towards the information desk. There'll be a small packet of meth just inside the glass.
Second Location
Make your way to a blue and white tent and enter it. You'll find some stairs on the left, go up to the second floor and go through the double doors. Go through the first door you see on the right and head towards the desk. It'll be in the bottom drawer.
About the author