All Map Blueprints in Ready or Not
Become an expert on the layouts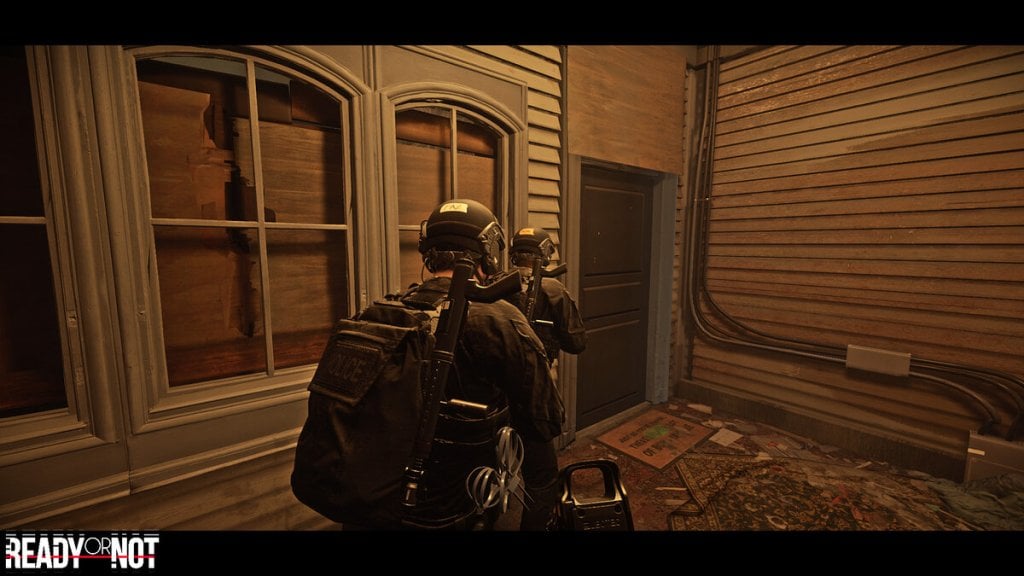 As of December 8th, the ADAM Update became available for those who purchased the Supporter Edition. Its new Levels consisting of: Agency, Data Center, Ridgeline, Hospital & Importer became available to players who purchased the Early Access a week later. For those just getting started on this game, its design layout can be overwhelming. However, blueprints of the maps have been created by North_Dumpling, The Stranger, Shall We? and SirHandsome on both the Steam Community and Reddit page for Ready or Not. These are all blueprints of all Maps which are currently available to play in the Ready or Not.
All Map Blueprints (January 2023)
As the ADAM Update introduced 5 new Levels which were previously play tested, these do not currently have blueprints available for players to refer to whilst attempting these new Levels. Some of which are being updated as we write this article. Should more blueprints be made of the Ready or Not Levels, these will be added to this article. This guide includes the Maps: 4U Gas Station, Wenderly Hill Hotel, Cherryessa Farm, Brisa Cove, Neon Night Club, Caesar's Cars Dealership, Port Hoken, Voll Heath House & 213 Park Homes.
Related: 6 Best Games like Ready or Not.
Game Modes
With each Map comes the choice of Game Mode. These are:
Barricaded Suspects – Rescue civilians but do not engage with the targets unless threatened.
Raid – A Game Mode consisting of many gunfights. Prepare for retaliation from the targets as soon as you enter the Level.
Active Shooter – Your target is to take down an armed shooter which roams the Level. They are targeting civilians, you have a limited amount of time to stop them before it is too late.
Bomb Threat – Disable the active bomb before the timer runs out.
Hostage Rescue – Locate the hostages and extract them. The situation may escalate easily, so strategy is crucial in saving the hostages before the suspects take them out.
Each Mode has similar objectives for the player to fulfill which is to arrest or take out those who are armed on the site. But the objectives change based on the Mode you select before heading into the Map. Remember that this game can be played both solo, controlling AI or with a squad where good communication is key to beating these Maps. Some Maps are more visually brutal than others such as Agency and Neon Club. Whilst others are more challenging, such as Hospital which is an incredibly large and demanding Level.
4U Gas Station
Mission: Thank You, Come Again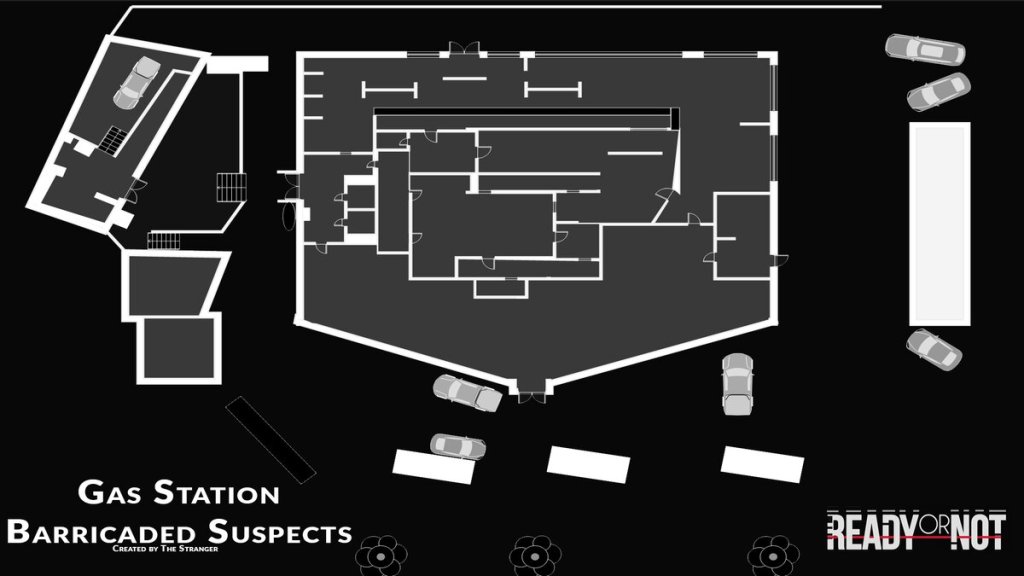 Wenderly Hills Hotel
Mission: Checkin' In
Floor 1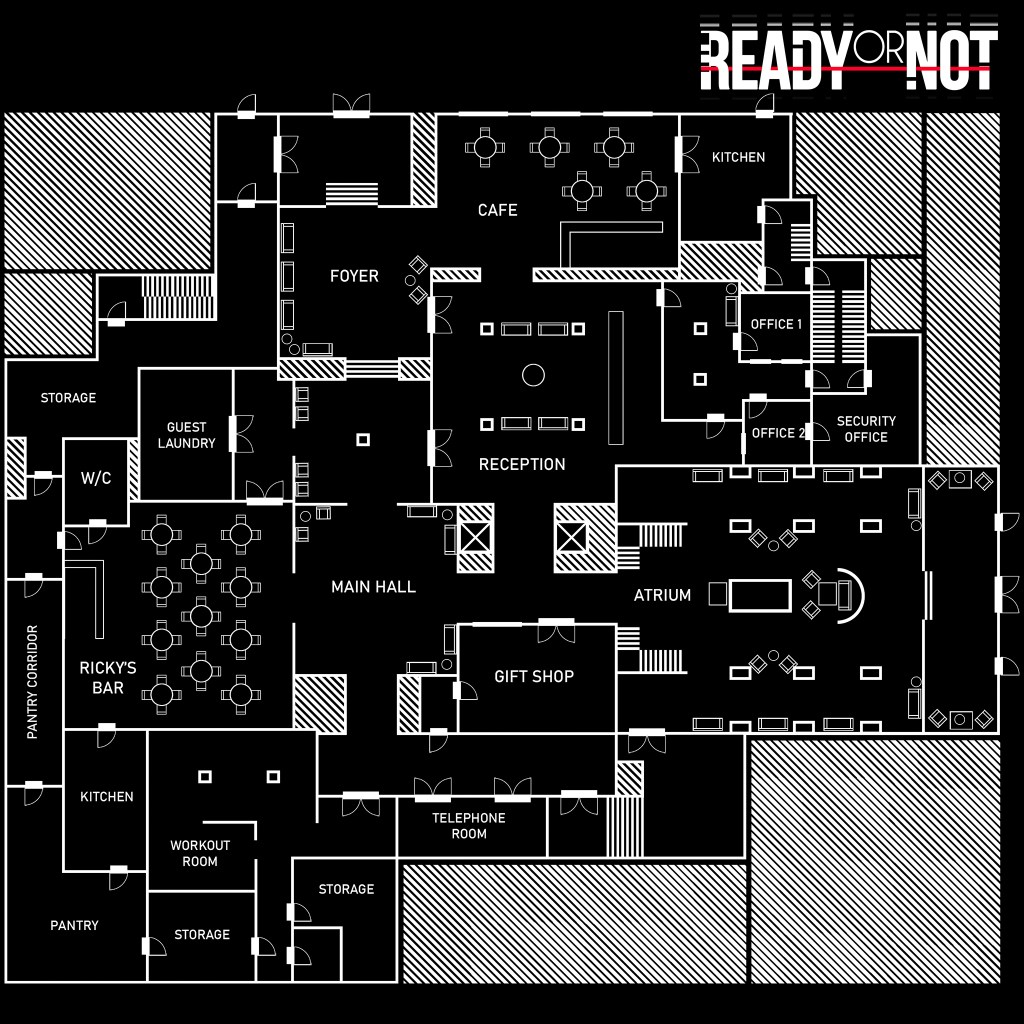 Floor 2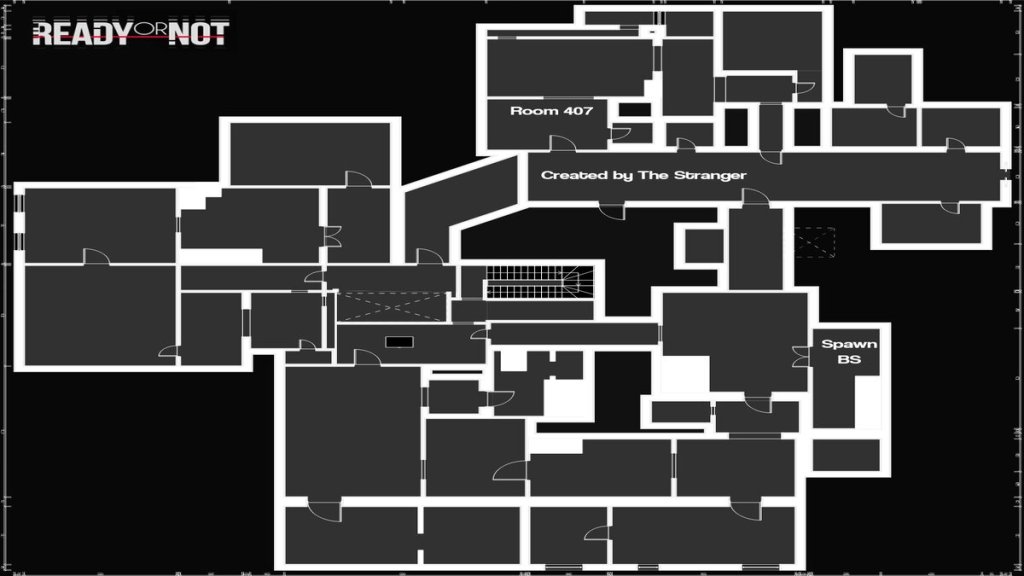 Floor 3
Cherryessa Farm
Mission: Carriers Of The Vine
1F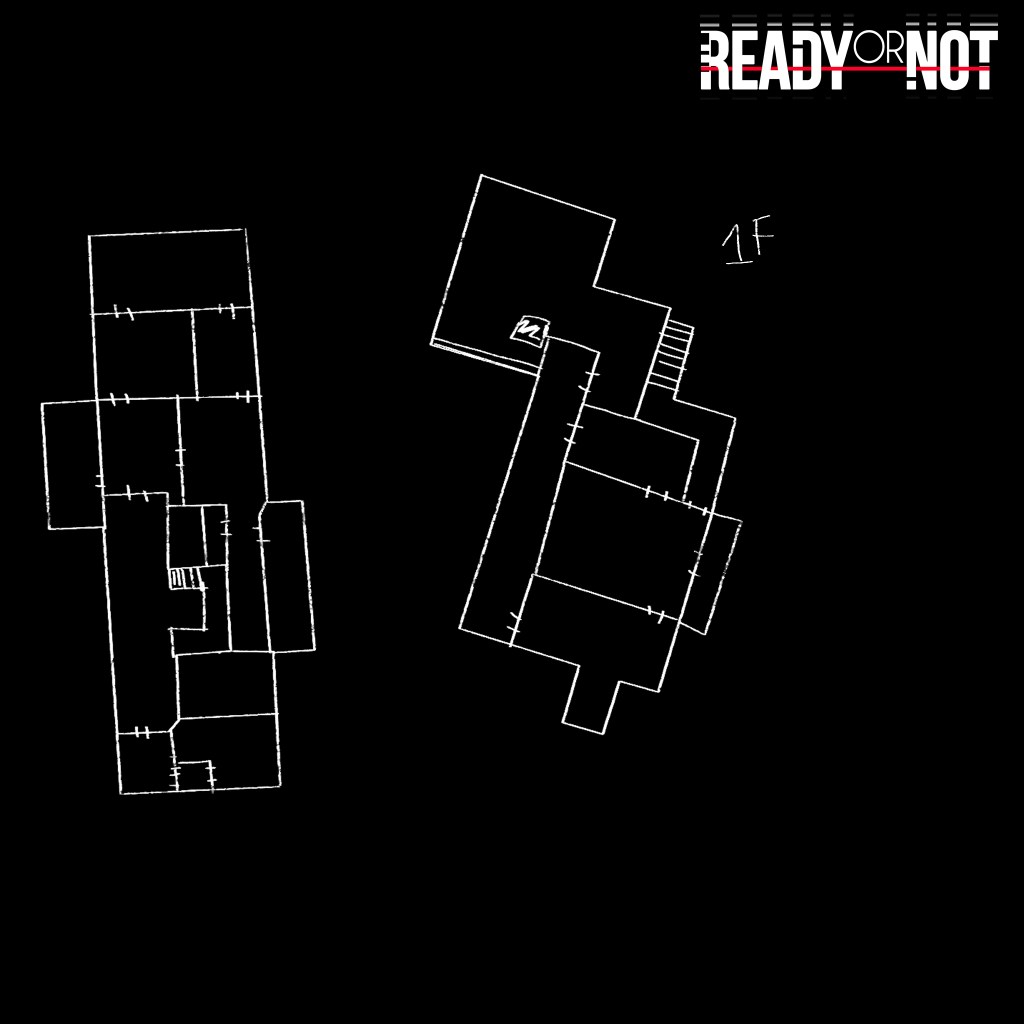 B Floor
C Floor
Brisa Cove
Mission: Ides Of March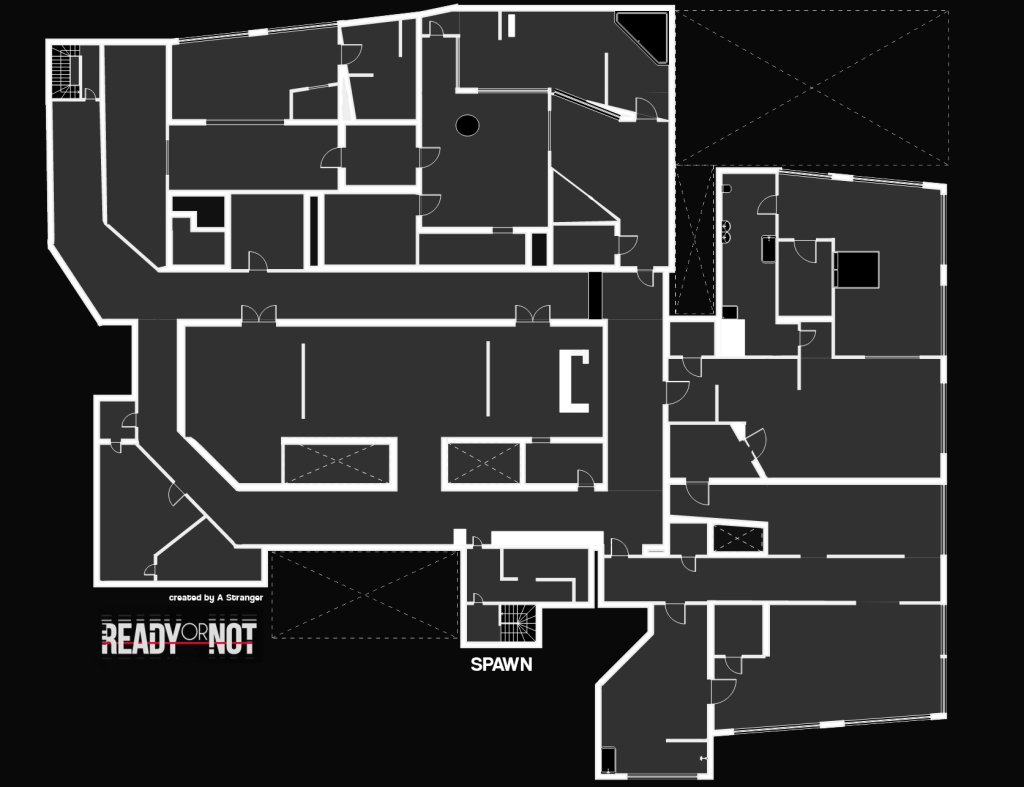 Neon Night Club
Mission: Neon Tomb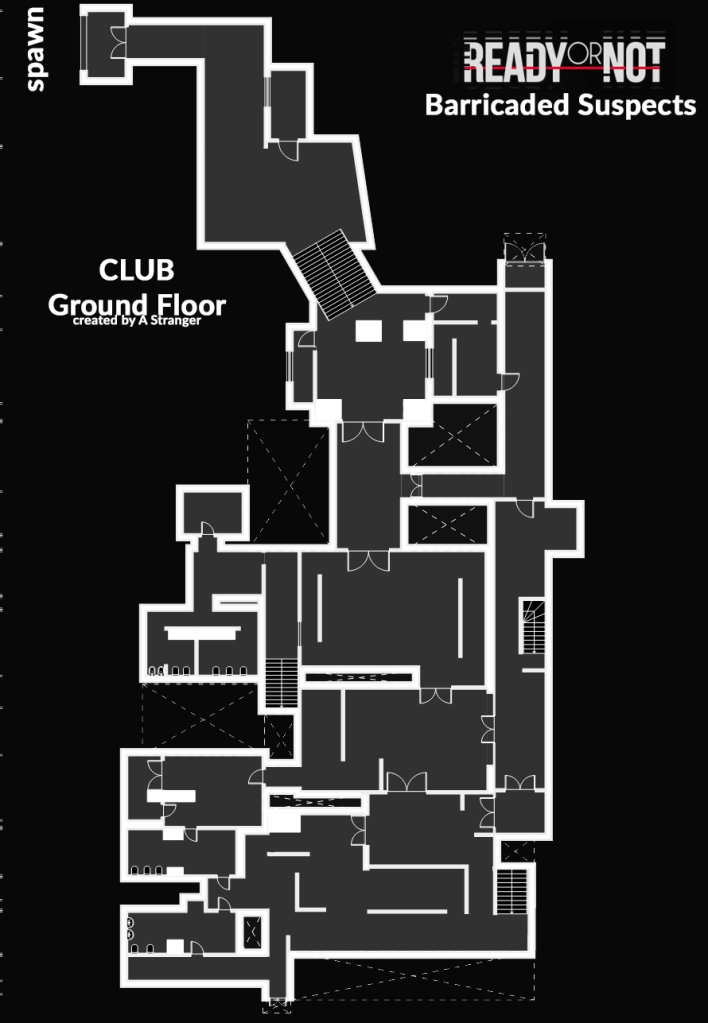 Caesar's Cars Dealership
Mission: Buy Cheap, Buy Twice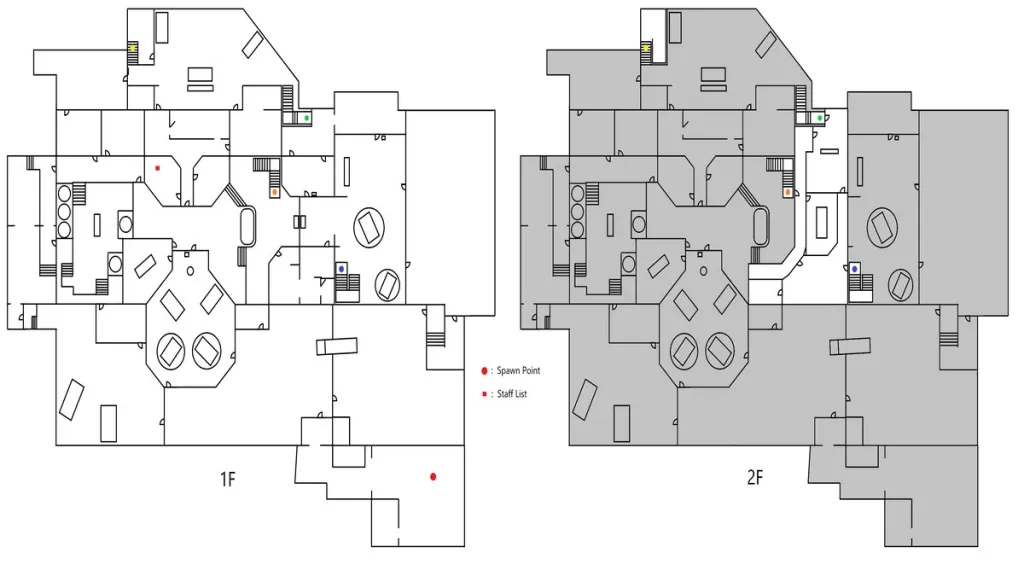 Port Hoken
Mission: Hide And Seek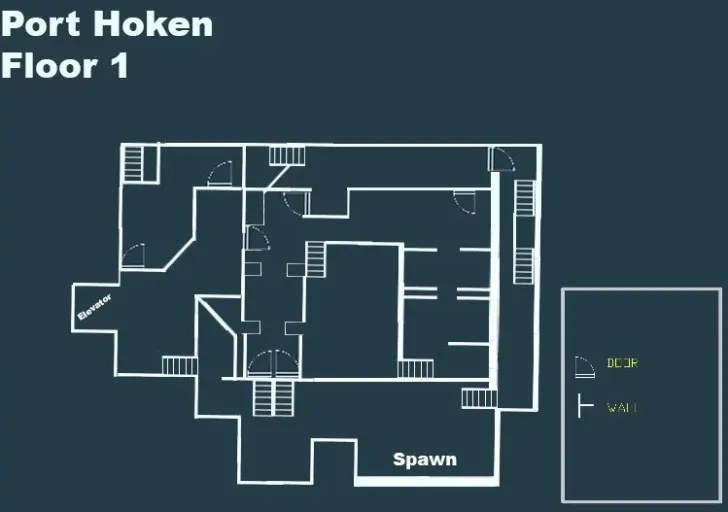 Voll Heath House
Mission: Valley Of The Dolls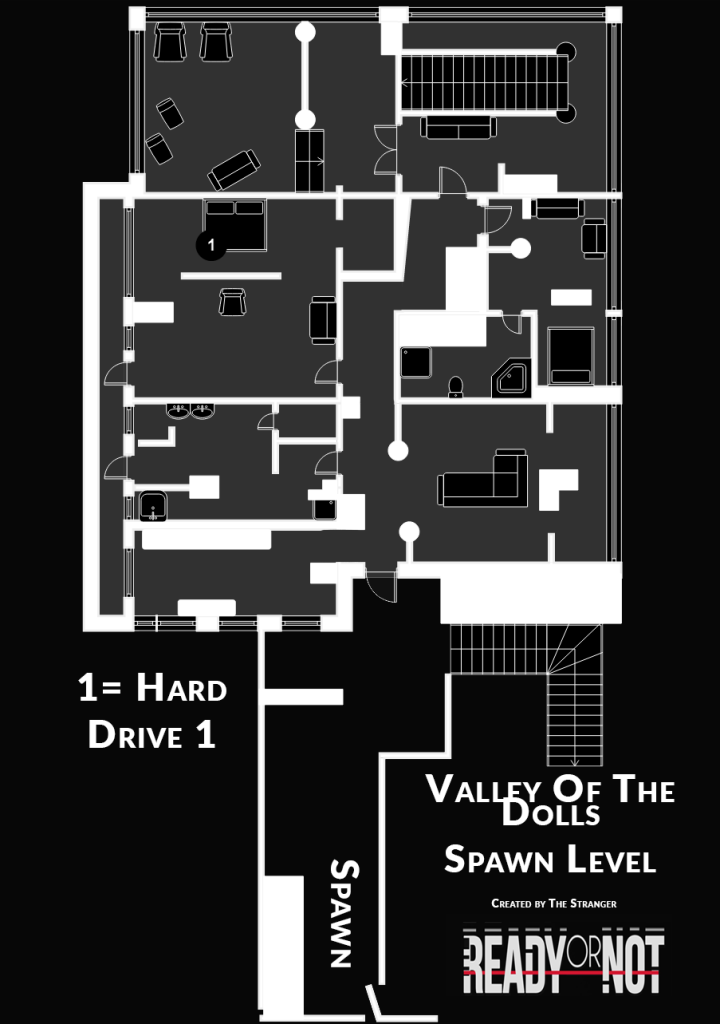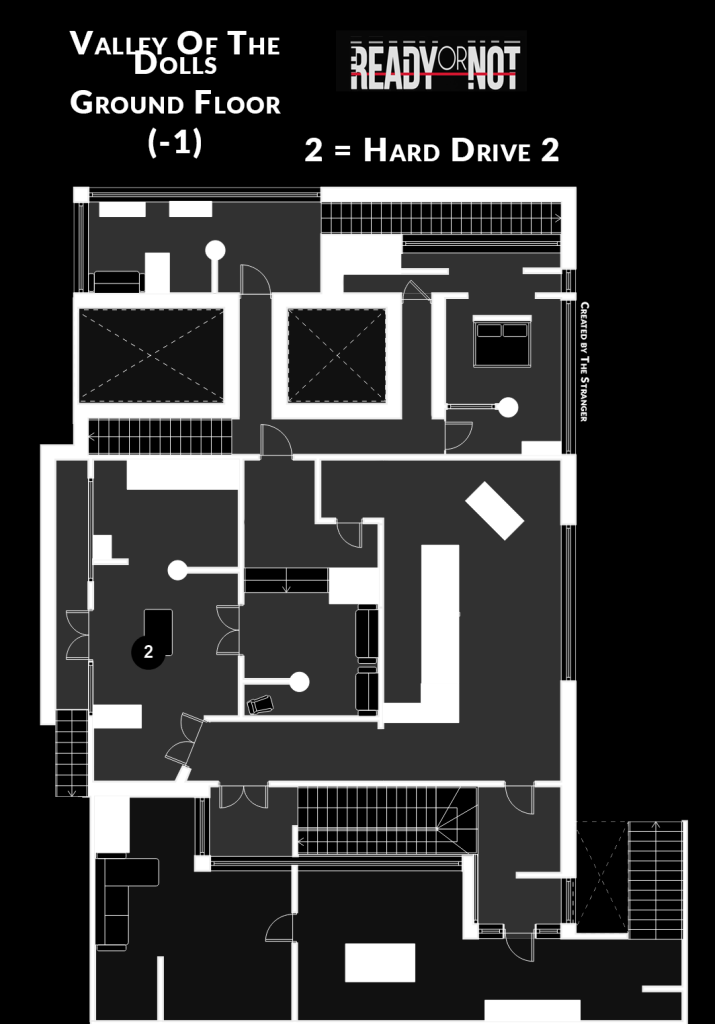 213 Park Homes
Mission: Twisted Nerve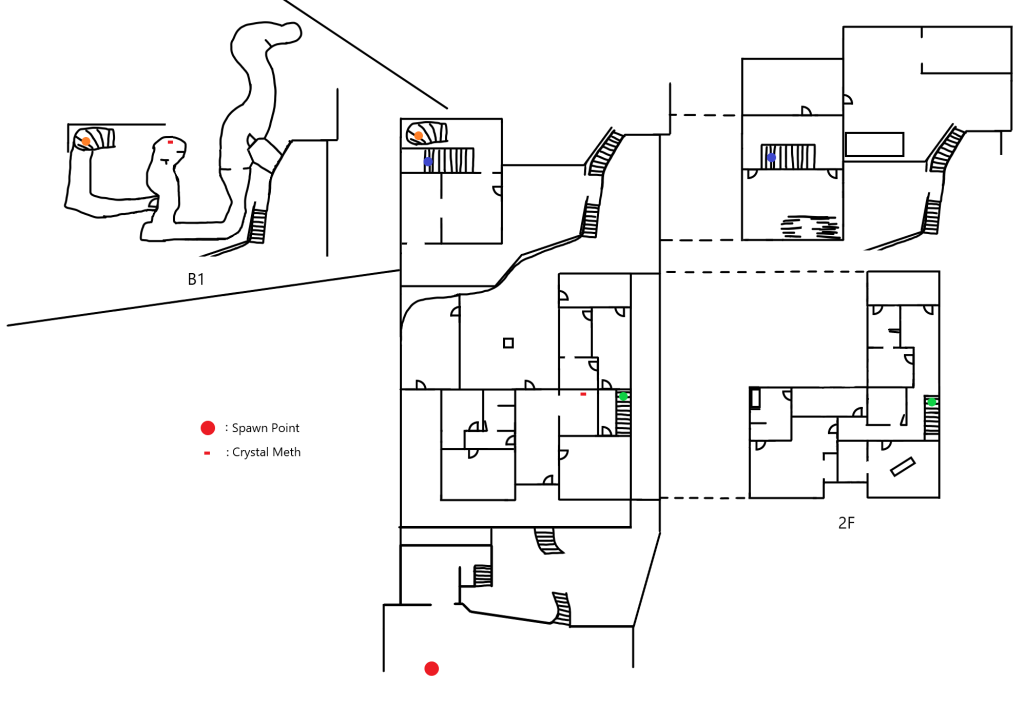 ---
Thank you to North_Dumpling, The Stranger, Shall We? and SirHandsome for creating these blueprints on the Ready or Not Levels that are currently available to play as of January 2023. This article will be updated with future blueprints of other Levels inside Ready or Not. For those looking for more Ready or Not guides, take a look at All Hard Drive Locations in Ready or Not or What are the Best Mods for Ready or Not? Feel free to check us out on Facebook and follow for updated content of everything gaming related.