Where to Find The Artifact On Procyon 3 in Starfield
Procyon is a mysterious place.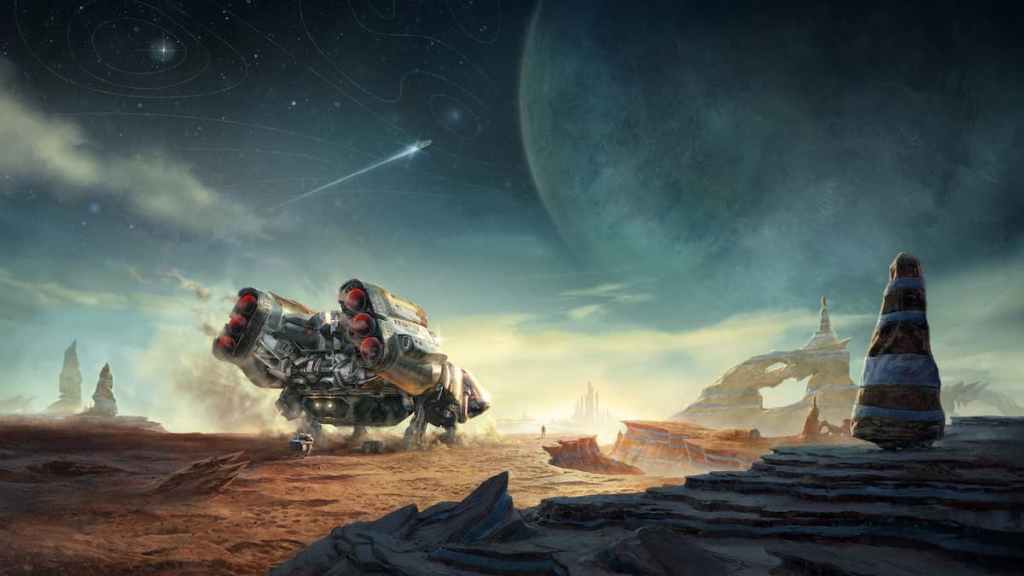 As artifacts are one of the most important things in the game and represent the core of your quests, it's safe to say that finding all of them is in the interest of even the most casual players of Starfield. However you decide to play your game, you'll have to hunt them down sooner or later.
But, not all are located in plain sight and you'll struggle with finding some of them more than others. Procyon 3 seems to be the planet that is one of the best at hiding these mysterious objects so we decided to create a guide and help you find them. Keep reading to find out more!
Related: Can You Be a Pirate in Starfield?
Procyon 3 Artifact Location
Looking for an Artifact on Procyon 3 planet is a part of the Into the Unknown questline. You will be assigned to go to 2 different planets, one of them being Procyon 3, and will need to look for their Artifacts. Once you reach the planet, just follow the marker you have in front of you until you reach a guarded location.
I describe it as "the guarded location" because it seems that the exact facility where the Artifact is found is not the same for every Starfield player. Some of the players reported that they had found an Abandoned Mine while others said that they found a Cave.
Note: We will update this article as we get more information on all possible facilities and different locations that can spawn for the Artifact on Procyon 3.
When you are near your marker location you will face Va'Ruun Zealots that you need to kill. At least in one case, you will walk into a small metal structure/building. Once you have killed all the enemies, go in and explore it. You need to go down and find an entrance to the underground levels of the facility. The marker can be a bit confusing at this point, but just be persistent, explore all hallways and you will find the Underground Facility doors.
When you go underground you will be in a big frozen base full of snow and ice. Keep exploring it and follow the path forward as there won't be many alternative red herring paths anyway. There will be an occasional enemy but all in all not too big of a resistance. Remember that the goal is to go deep into the ground because the Artifact will be located on the lowest level.
Keep following the marker until you see find a hole in the ground that is taking you even deeper, below the base itself. Jump in and soon you'll see the mineral deposit. Use your Cutter to extract the Artifact.
What if I Can't Find The Artifact Facility?
Certain players have reported that they either didn't have the marker working or that they couldn't find the Underground Facility entrance once they've reached the marked position. In the case of the missing marker, we've noticed that it can disappear from time to time on its own so what we suggest you do here is simply open up your mission brief and select your current quest to turn it back on.
For the situation where you can't find the entrance of the Underground Facility or you can find it but it won't open, we think it's best that you try and restart the mission or travel to another location and come back to Procyon 3. It is still unclear whether this is a bug and if it is, when it will be addressed.
---
We hope your guide helped you find the precious Artifact. For more Starfield coverage, see our pieces Can You Change Your Background or Appearance in Starfield? and Where to Find Silver in Starfield – Location Guide. Follow Gamer Journalist on Facebook and get more updates about the latest releases.
About the author