Where to Collect Floating Rings at Weeping Woods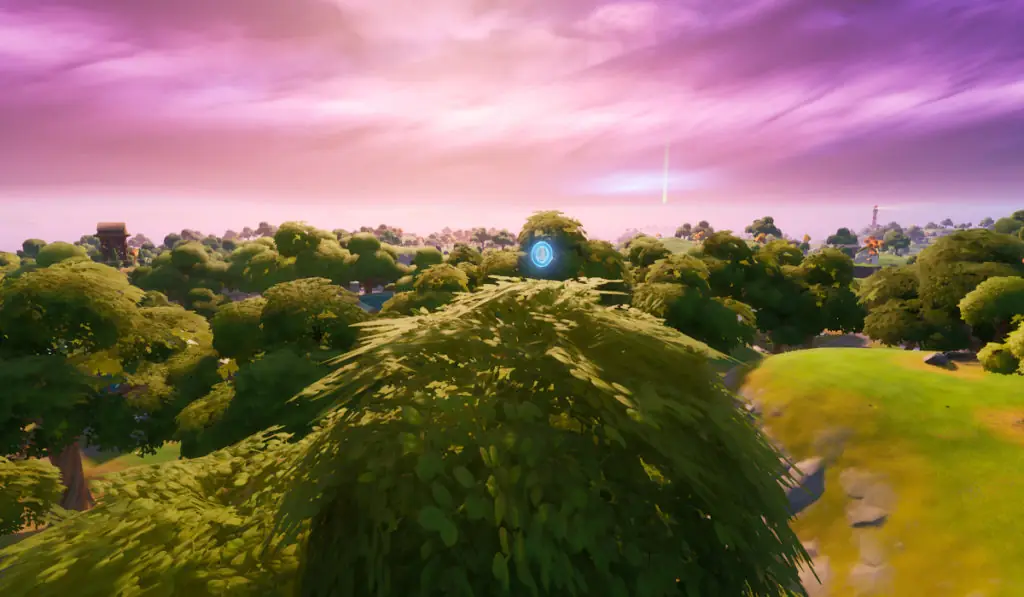 Fortnite Season 3 Week 7 challenges are finally here, and the floating rings from previous weeks are back. For this week, players need to head over to Weeping Woods and collect a total of five different floating rings scattered throughout the zone. In this guide, we'll show you exactly where to collect floating rings at Weeping Woods. Continue reading to get started.
Where to Collect Floating Rings at Weeping Woods
Last week, the Weeping Woods zone was still partially underwater. This week it's no longer submerged and is now a named location on the map. You can start this quest at either the northeast or southern part of Weeping Woods and work your way through all the rings in a line. All five floating rings are above the trees, so you may want to hop in a Team Rumble match for more resources and deployable gliders.
Here's a full map of all the floating rings at Weeping Woods:
Referring to the map above, land at either the top ring or the bottom ring. Work your way through the edge of the treelines, collecting all five rings as you move. All you need to do is walk through the rings to collect them, and the challenge is complete. There are no special tips or tricks we can give you to make this easier. Like we mentioned before, you can try and complete this in a Team Rumble mode. That's how we did it, and it was quick and easy with the abundance of resources available.
For other tasks this week, you can check out our map of XP Coin locations. The guide contains locations for