Fortnite Season 3 Week 7 Challenges Guide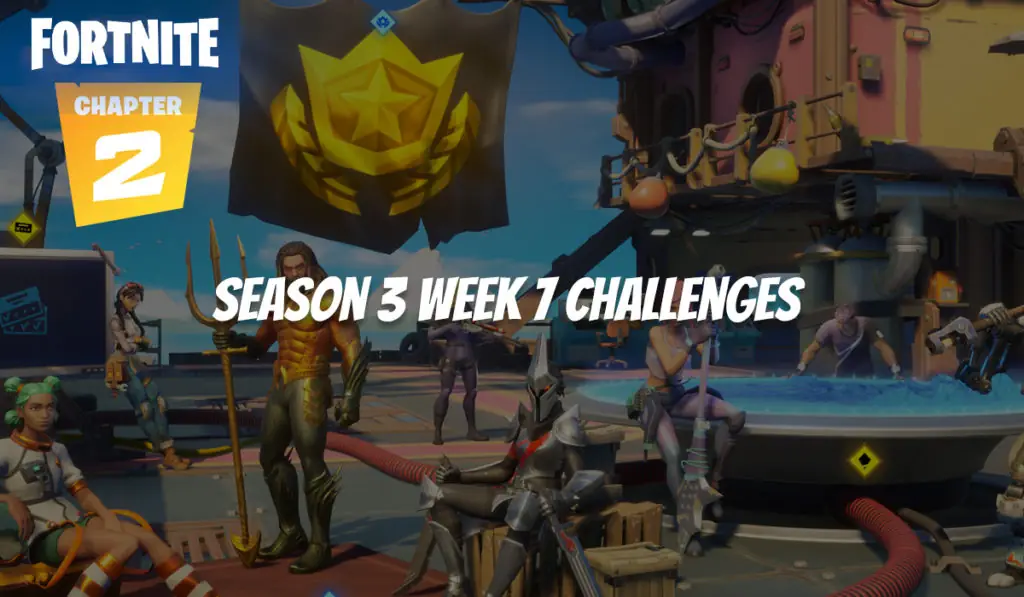 Looking for the Fortnite Season 3 Week 7 Challenges? We're in another week of Fortnite, which means a new set of challenges unlocks for some Battle Pass experience and rewards. In this guide, we'll walk you through all of the challenges, including where you need to go and what you need to do. Be sure to check out our Fortnite XP Coin location guide to collect this week's coins. You can also refer to our challenges overview for season three in case you missed any previous weeks.
Fortnite Season 3 Week 7 Challenges
Here's a complete list of the week seven challenges:
Search 7 chests at Retail Row
Gain 100 health/shields from Slurps at Slurpy Swamp
Collect Floating Rings at Weeping Woods
Find 3 Balls of Yarn at Catty Corner
Collect 300 Stone from Rapid Rest
Eliminate 5 Players
Eliminate 50 Players
Search 7 Ammo Boxes at Pleasant Park
All of the above challenges are live inside the game, so be sure to check them out and start checking them off your list. As always, Twitter user SquatingDog comes through with the infographic for completing each challenge. We found this extremely useful if you're a visual learner and want a handy image for all the challenges.
Collect 300 Stone from Rapid Rest
This challenge is no problem as long as you know where Rapid's Rest is on the map. Many players, especially those new to the game, may have no idea. We have a map to show you exactly where the region is, which you can find below.