What's the Biggest City in Starfield?
Explore the biggest city this side of the galaxy!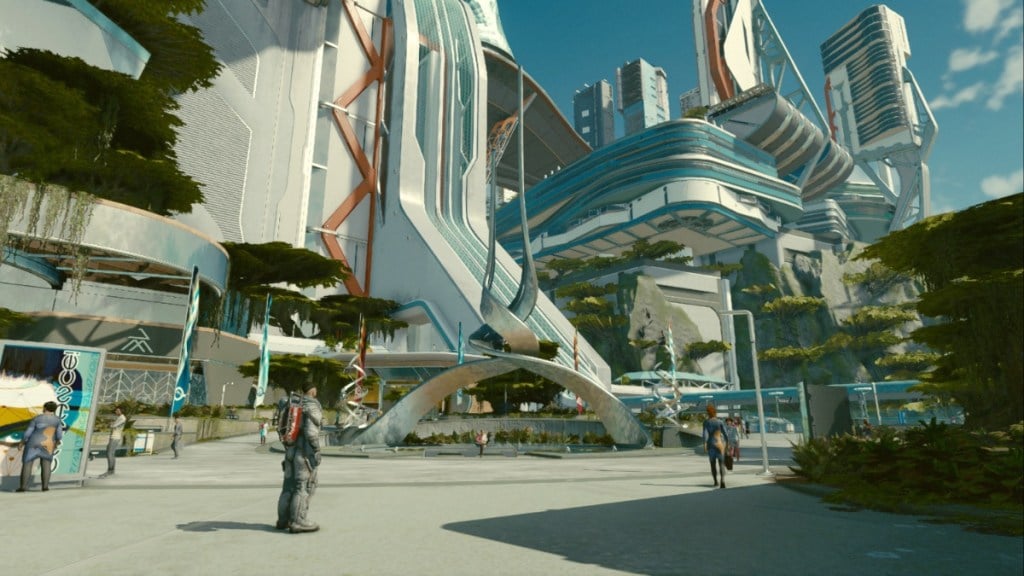 Starfield features four primary cities: New Atlantis, Akila City, Neon, and Cydonia. Of these four, players will spend the majority of their time venturing back and forth to the biggest of them all, and that's New Atlantis. It's likely the first city the player will visit upon completing the prologue at Argos Extractors,
New Atlantis is home to Constellation, the UC Vanguard, and countless districts to explore, including MAST, Residential, and Commercial. In fact, it is larger than any previous city Bethesda Game Studios has crafted for its games, including Skyrim and Fallout 4.
The developers called it a "true melting pot with citizens from every race, creed, and ethnicity."
Where is New Atlantis?
New Atlantis is relatively easy to find. It's located on the planet Jemison, in Alpha Centauri, and acts as the home base for Constellation and the United Colonies.
Its central location makes for the perfect starting point for numerous expeditions, including to Akila City or Sol.
Related: Where to Find Heller in Starfield
What's There to Do in New Atlantis?
When it comes to exploring the biggest city in Starfield, you'll find plenty to see and do in New Atlantis. If you choose to follow along with the main story quest, which will take upwards of 40 hours to complete, expect to visit New Atlantis frequently as part of Constellation. Otherwise, there are numerous side quests and even a whole faction, the UC Vanguard, to join here.
When it comes to shopping, both The Well and Commercial District feature countless shops, including weapons, armor, a doctor's office, and a general store.
Lastly, you'll find plenty of side quests to complete. Upon landing at the spaceport, there are often folks trying to enter the city, escaping their problems, and they often need help with those problems.
For example, I stumbled upon a Freestar Collective ambassador who was refused access to New Atlantis, and he asked me to help him receive a visa and thereby prevent a second war between the two factions. It's little things like this that pop up frequently in the big city.
---
Starfield is an expansive game with a lot to cover, like the Starfield Mysterious Farm Location Explained, and Gamer Journalist is here to keep you up-to-date with the latest guides, features, and news on Bethesda's RPG!
About the author