15 Warner Bros. Characters We Want To See in Multiversus
new Multiversus characters??!!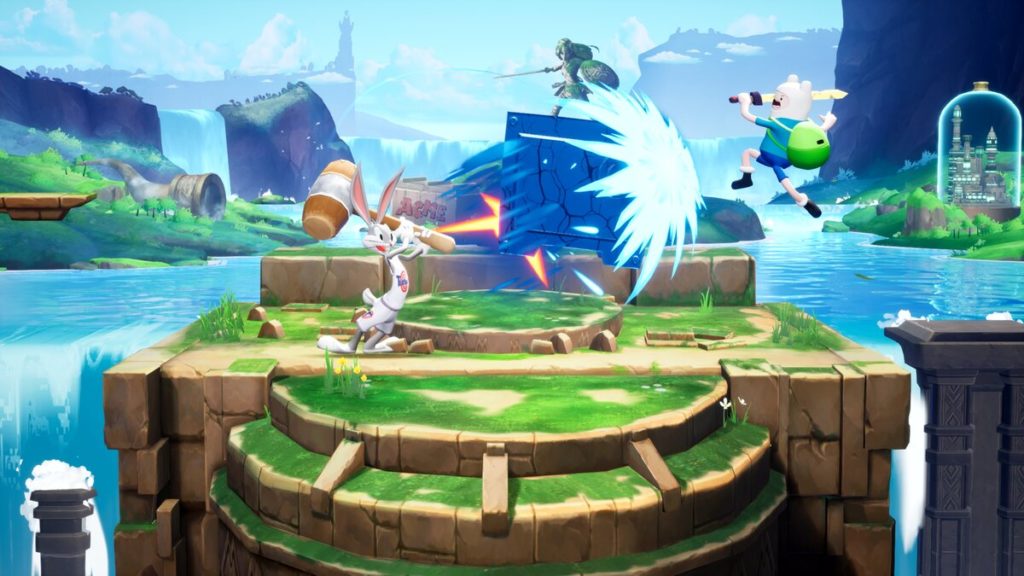 Multiversus is amazing, but there are even more Warner Bros. characters we hope get added to it. Keep in mind, there has already been one major leak list showing who's coming and it's a killer lineup. But why don't we take a moment to deep dive on some Warner Bros. franchises and find some other iconic and not-so-iconic characters to further fill out the roster. Multiversus may only be in it's beta run, but the hype is real. This brawler plays fast and plays fun, with really good physics and character balance. But dang it, we want more fighters.
Basically, we taped an upside top hat to a donkey and let it walk around the office. When it stopped next to a staff member, they anonymously added one WB character to the hat. Once the donkey done the rounds, we picked all the names out of the hat and averaged the top 15.
Some of these may be intentionally corny. Some may be kind of obvious. But we are pretty confident a few of them will leave you in shock. That's the fun of a game like Multiversus. You never know what they're gonna do next.
15 Warner Bros. Characters We Want in Multiversus
Presented in no particular order:
Lemongrab (from Adventure Time)
Any Adventure Time fan knows that Lemongrab is a fan favorite. Voiced by the brilliant Justin Roiland (of Rick and Morty fame), he is also a twisted yellow ball of seething hatred. If the game is going to represent good characters from the Adventure Time universe, why not tap into some of the baddies as well?
Also, he has tiny clones he could implement in attacks. and always yelling "unacceptable" in his shrill voice would be hilarious.
Related: How To Play Online in Multiversus
Snape
The Harry Potter universe is ripe for the picking, but we don't always reach for the low hanging fruit. Why bring another typical Potter character and give us what we all want. Give us the chance to play as Snape. We know how adapt he is at spell casting which would make him a great long distance fighter.
Then you could close the gap and just use his majestic hair to stun his enemies and pummel them while screaming Harry Potter's Mom's name.
Buddy the Elf
Let's not split hairs. Buddy the Elf in Multiversus would become an instant fan favorite. He is just such a likable character, while also being a spazz. But imaging how he would play is a genuine blast. He would keep you juggled with snowballs, and then summon Santa and while your are airbound he would swipe down and finish you off.
It would also be low key hilarious if he was the strongest character in the game or even implemented as a late game boss.
Eddie (from Stranger Things)
Some people want Vecna. Some people want Dustin. Some people want Hopper. But EVERYONE would want to play as Eddie from Stranger Things 4. In pop culture, we cannot remember a person becoming an icon any faster than Eddie has. And without saying too much to spoil anything, it would just be nice to see him 'again'.
And his move set writes itself. He uses his spiked shield for melee bashes, and busts out a sick guitar solo when he wants to use projectiles. The guitar notes could shoot like bullets as he shreds.
Ben 10
Yes please. Obviously Ben 10 would be a sick Warner Bros character to add to this brawler. Not only is he beloved, but the fun of this addition would be that he is a one man army. You could call up his different alter aliens. Anyone familiar with the show knows how each alter could be used in battle.
Just Ben 10's overall vibe and even aesthetic would lend itself so well to this world. Plus we kinda want to see him beat up Shaggy.
Why? Personal reasons.
Tony Soprano
Yeah, we had to. We know this meme blew up on the web awhile ago, but hey, if the shoe fits, wear it. While some would think of him more like a joke character, imagine if they played him genuinely and even used his real image (polygonal) and not pixel art?
We know a character from a R-rate crime show will likely not make it into a kid safe free-to-play brawler, but we can dream. Fans will be clamoring for this until it happens, mark our words.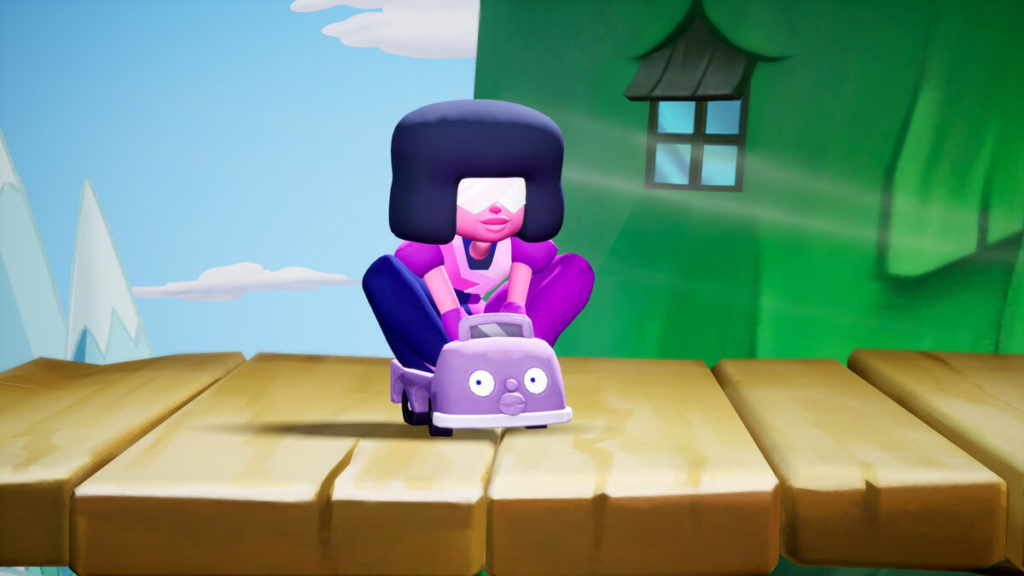 Gollum
LOTR fans may all want different characters. But we picked the one character least likely to do damage. The idea of Gollum being a grapple player and just being relentless is hilarious to us. Obviously in this insane world, anything is possible. So he could even have a limited 'ring' attack where he would turn invisible (to other players).
Yes, it's stupid. But who thought they would ever see Steven Universe beating the life out of Batman? Our point is, it could happen.
Pennywise (from It)
Again, not sure if they would want to go full-horror, but it would be their mistake not to. Yes, his movie is gory, but they could cut it back and focus more on the antics of it. He could summon spiders and make certain characters get "cursed" and fight their own team mates.
He could also have a cool attack where he implements his spider form and does some real AOE damage to all players. But Pennywise would be such a cool character for WB to add, even if clowns are terrifying.
Tyrion (from Game of Thrones)
When picking more GOT characters, you can go in any direction. Again, we came from the angle of "who would be weak physically in real life" and we got Tyrion. Now lets apply the Gollum theory again here. He has a crossbow projectile, and up close, he just climbs all over the other player.
He also has a final attack where he vomits wine on everyone. We are 98% confident this entry will never happen, and that saddens us.
Master Chief
Yes, low hanging fruit. We've tried to avoid obvious entries, but we cannot leave this dude off the list. There is just something so nostalgic about the look of Master Chief. And obviously everything about him lends itself so well to this brawler. He could even potentially have lower gravity jumps so he could stay airborne longer.
And sorry not sorry, the idea of him calling in an airstrike for a death blow is so damn cool. It would also undo the bad taste the awful show left in our mouths.
All The Gorillaz
Gorillaz are like Lays potato chips. You can't just have "one". But we said we would deep dive, and Warner Bros. has a HUGE musical library of artists. So, why not? They are already "animated" so the style would be very easy to replicate. On top of it, they would still count as one character and each one would come out for different attacks.
AKA Russell would be the tank and Noodles would be the projectile caster, etc. Someone make this happen, please.
Jerry (from Rick and Morty)
Y'all want Rick and Morty as playable characters. We want Jerry. It's time for his redemption. He is the running joke in the family, and he deserves his time in the spotlight. Now let's flip the script. Let's make Jerry one of the best up close fighters in the game.
We will admit this: it was a draw between Jerry and Mr. Poopy Butthole. Based on name alone, we think Jerry has a better chance.
Lion-O (from Thundercats)
Come on, folks. WB has so many old cartoon franchises to pick and choose from. It was hard for us to choose just one. But Lion-O from the Thundercats won the vote. He would hit all the nostalgia buttons for people. It could be another example where his teammates would be part of his special attacks.
While there are a lot of toons repped in Multiversus, they have kind of skipped over some iconic 80's franchises. They can still fix this, though.
Carrie Bradshaw (from Sex n' The City)
Just imagine. Imagine how insanely funny it would be if one of the cougars from Sex N' the City was in Multiversus. They are legally Warner Bros characters, after all. And what if, hear me out, part of her special attack would be TURNING INTO AN ACTUAL COUGAR!
We told you that some of the entries on the list would shock you. You all thought we were playing.
Johnny Bravo
Need we say more. If Johnny entered the ring, all would inevitably bow before the one true king.
There you have it. 15 entries, some weird, some wonderful, that we really hope get added to Multiversus. Come on Warner Bros, open that massive wallet of yours and snatch up these I.P's. Just thank us later.
Now this begs the question. What Warner Bros. characters do YOU hope get added to Multiversus?
About the author