All Leaked Characters in MultiVersus – Who is coming to MultiVersus next?
Learn which characters will join the roster next.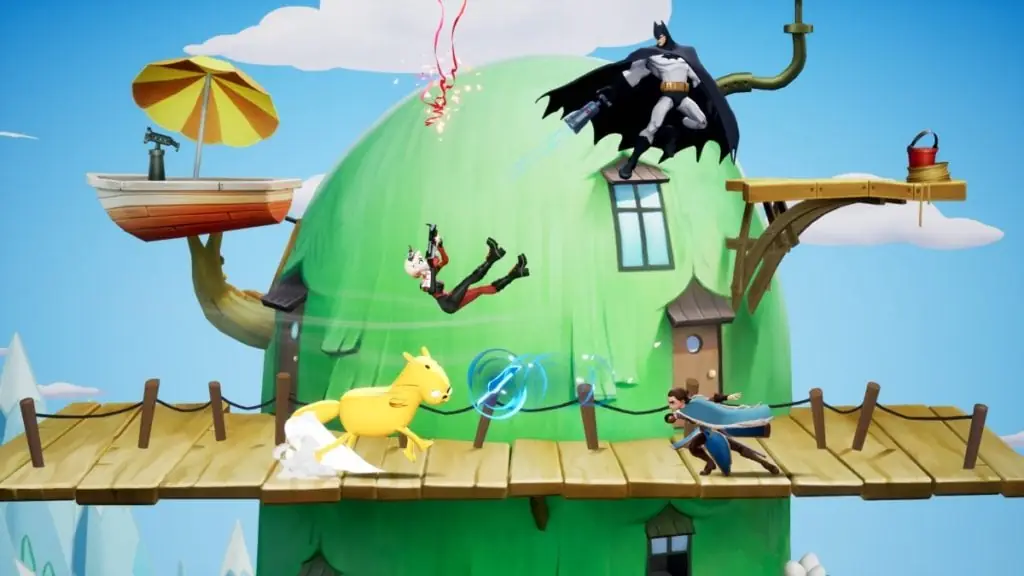 Multiversus is the upcoming free-to-play brawler featuring characters owned by Warner Brothers. The game started as a rumor and has become one of the most popular games of the year. What's drawn people to the game is the roster. So far Multiversus characters such as Batman, Superman, Bugs Bunny, and even Rick and Morty have been revealed. According to leaks for the game even more characters are coming.
Confirmed Multiversus Characters
The playable roster for the Multiversus beta was pretty small but there are many characters that have been confirmed since then. Here is every confirmed charcter so far:
Steven Universe
Lebron James
Shaggy (Scooby-Doo)
Bugs Bunny
Rick and Morty
Arya Stark (Game of Thrones)
Jake the Dog (Adventure Time)
Finn the Human (Adventure Time)
Batman
Superman
Wonder Woman
Harley Quinn
Garnet (Steven Universe)
Tom and Jerry
Reindog (MultiVersus)Original fighter designed for this game.
Velma (Scooby-Doo)
Taz (Looney Tunes)
Iron Giant
Leaked Multiversus Characters
Thanks to datamining, people have been able to determine which Multiversus characters will be coming next. These characters range from the expected and unexpected.
The Joker – Datamine
Marvin the Martian (Looney Tunes) – Datamine
Lebron James (Space Jam 2) – Original game leak
Nubia (DC Comics) – Datamine
Raven (DC Comics) – Datamine
Gandalf (Lord of the Rings) – Leaked images
Legolas (Lord of the Rings) – Datamine
Harry Potter – Original game leak
Ron Weasley (Harry Potter) – Original game leak
Rick Sanchez (Rick and Morty) – Leaked images
Morty (Rick and Morty) – Datamine
Cromulon (Rick and Morty) – Datamine
Fred Flintstone – Original game leak
Johnny Bravo – Original game leak
Mad Max – Original game leak
Ben 10 – Early leaks
Godzilla – Datamine
King Kong – Datamine
Neo (The Matrix) – Datamine
Scorpion (Mortal Kombat) – Datamine and early leaks
Sub Zero (Mortal Kombat) – Datamine
Gizmo (Gremlins) – Datamine
A character named Emmet was apart of the datamine but it's not clear if its a reference to the protagonist Lego movie or Doc Brown from Back to the Future. Both are Warner Brothers films. You'll be able to fight other players as your favorite Warner Brothers characters when Multiversus launches July 26.