Top 10 Best Deep Lying Playmakers in FIFA 23
Want to dominate possession or create overloads in midfield?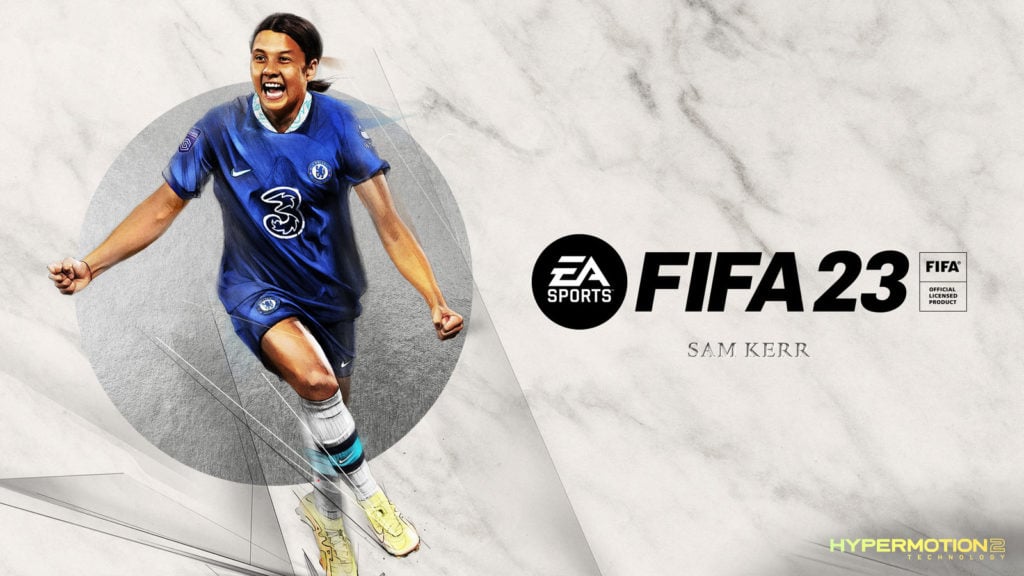 The role of playmaking in football is becoming ever more important with teams in the real world deploying several playmaking midfielders to control football matches and decrease the opposition's chance to score goals. FIFA 23 continues to improve the game with the Deep-Lying Playmaker role. This means that players who use Central Defensive Midfielders (CDM) in their team, can set them as their Deep lying playmakers.
A Deep-lying playmaker is someone who doesn't respect the positional role on this pitch and creates overloads in his own half to assist center-back and full-backs with an additional passing option to then offload the ball to the attacking teammates. On this list, we're not necessarily listing the highest rated in their position, but the players who are most suited to this role. Here are the Top 10 best deep-lying playmakers in FIFA 23.
Top 10 Best Deep Lying Playmakers in FIFA 23
Marcelo Brozovic – (F.C Internazionale)
The Croatian has become an automatic starter for Inter Milan under Simone Inzaghi and has been irreplaceable since his 2015 move from Dinamo Zagreb. More of a box-to-box Deep Lying Playmaker but the Croat still offers a great range of both short and long passing. Expect Brozovic to be a great cheap option for your Ultimate Team squad come September 30.
Thiago Alcantara – (Liverpool)
The experienced Spaniard struggled in his first season on Merseyside but has become a revelation in the past couple of months. One of the most agile in his role, Thiago is well known throughout the football world as a player who seems to play at a walking pace and let the ball do the running for him. Expect the Liverpool n.6 to be an expensive card in Ultimate Team as it is more likely that he will, once again have 5* skill moves and therefore bump up the price.
Marco Verratti – (Paris Saint Germain)
Similar to his Spaniard counterpart, Marco Verratti is a diminutive and tenacious playmaker who tends to occupy the pockets between the defensive and midfield line to create overloads and help his team in attacking build-ups. Verratti, like all Ligue 1 players might have a resurgence in the game as the chemistry system and linking system in FUT have been totally revolutionized.
Declan Rice – (West Ham United)
A more physical presence at the pivot of the midfield, Hammer Declan rice has been ever-present for the London club and was rewarded with the captaincy after the retirement of club legend Mark Noble. His overall might not be as high as his performances of late have shown but he's a solid option both technically and physically.
Rodri – (Manchester City)
Undoubtedly, Rodri was the best in his role last season. With high vision and passing capabilities, he's the perfect playmaker to initiate attacks from deep. However, we've learned that FIFA can be cruel to players who have pace as their weakness and the former Atletico Madrid player falls under that category so don't expect the Cityzen man to be dominant in his position in-game.
Frenkie de Jong – (Barcelona F.C)
Linked with a move to Manchester United, Frenkie de Jong has been on the lips of all gossipers and journalists this summer. A great glider with the ball, the former Ajax man will slot in easily into anyone's squad. Let's see if EA will decrease his rating due to Barcelona's poor season last time round.
Sandro Tonali – (A.C. Milan)
From disastrous singing to one of the best midfielders of the Serie A season, Sandro Tonali has had a whirlwind for 12 months since joining A.C. Milan from Serie B side Brescia. Likened to have technical skills like former Italian great Andrea Pirlo and the tenacity of Gennaro Gattuso, he's the perfect mix of attacking and defending. Expect to have a high overall upgrade after his fantastic season last year.
Jorginho – (Chelsea F.C)
From the Italian Serie D to Champions League and EURO's glory, Jorginho has had a rollercoaster career so far and he's just getting better. Very much overlooked for his lack of goals and assists but in FIFA, his high passing stats should make it a little harder for your opponent to steal the ball.
Joshua Kimmich – (F.C Bayern Munchen)
Easily the most versatile on our list, Joshua Kimmich is an ever-present fixture in Julian Nagelsmann's midfield at Bayern Munchen. Players should look at this player if they want to use Kimmich as a decoy and deploy him either on the wings or in a back 3. Great at overloading the pitch and tiring out the opposition's attackers.
Toni Kroos (Real Madrid C.F.)
A 6-time Champions League winner, Toni Kroos is the pinnacle of Deep Lying Playmaking, great with both feet and a set-piece killer. However, just like our Rodri example previously, his lack of pace may turn FIFA players' heads and look at other options but technically speaking, he could be the best option out there for any midfield 3.