Top 7 Best Mods for Cult of the Lamb
Mary had a little mod~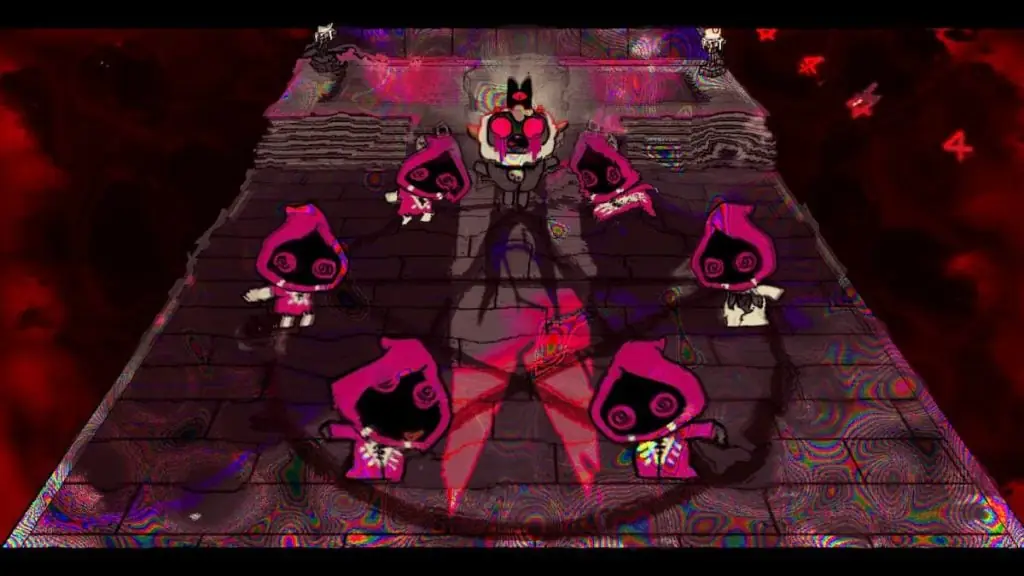 Cult of the Lamb is one of the most popular games of 2022, and for good reason! This game effortlessly combines cute aesthetics with amazing dungeon-crawling combat; if you don't like Cult of the Lamb, you're definitely in the minority. That being said, however, every game can be made better with mods, even the games that seem like they're already perfect. Mods are made and distributed for a reason, who doesn't like spicing up their gameplay every now and then?? If you want to mod up your Cult of the Lamb experience, try downloading any one of these amazing mods for Cult of the Lamb!
Top 7 Best Mods for Cult of the Lamb
Auto Win Knucklebones Mod
Everyone loves playing knucklebones in Cult of the Lamb, but no one likes losing to the in-game NPCs. Knucklebones is one of the most addicting minigames in Cult of the Lamb, it can even be a great way to earn money if you're skilled enough! It can also be a great way to lose money, however, if you're less skilled at it than you'd like to think. Beating the NPCs in this game can sometimes seem impossible, but not with this mod by Hex7CD!
This mod is called the Auto Win Knucklebones Mod, and after you install it and start playing, you'll see why. This mod will automatically win every single knucklebones match for you! Whether you want to farm money, collect the knucklebones achievements, or just get revenge on needlessly-skilled NPCs, the Auto Win Knucklebones mod on Nexusmods is the perfect starter mod to install for Cult of the Lamb!
Rebirth Mod
Have you ever finished customizing a follower in Cult of the Lamb, only to immediately regret it and wish you could start over? Well with this incredibly detailed mod by p1xel8ted on Nexusmods, you finally can! Customizing your followers in Cult of the Lamb is one of the best features in the game; this mod just makes it even better!
The Rebirth mod adds items called "Rebirth Tokens" to the game, which can be collected during crusades. These tokens can then be used on your followers to cause them to be "born again". Once the tokens have been used on your followers, you'll be able to change their names, appearances, and more! You'll never have to worry about commitment in this game ever again!
Custom Fleece Values Mod
Almost all of the fleeces offered in this game are just too cute for words, but their abilities (and drawbacks) definitely leave something to be desired. Every fleece in Cult of the Lamb has a good trait and a bad trait; some bad traits are so terrible that they make the fleece not even worth unlocking! If you've ever felt frustrated with the fleeces in Cult of the Lamb, you need to download the Custom Fleece Values mod by Bexxkie on Nexusmods!
The Custom Fleece Values mod does exactly what you think it does, and more! You can set the values and traits of fleeces to whatever your heart desires; or, if you just want to look cute in your favorite fleece without all that "good trait, bad trait" nonsense, you can just turn fleece values off entirely! Turning off fleece values will just make all of the fleeces purely cosmetic, with no added values or traits. Whether you want your fleeces to be OP or benign, you need to check out this mod and give it a download!
NothingNegative Mod
This mod is very aptly named; even if you don't download any of the other mods on this list, you need to download this mod by voidptr and 0xNull on Nexusmods. The NothingNegative mod is extremely useful because it replaces all of your follower's negative traits with positive ones! You'll never have to deal with another negative follower trait again with this mod installed!
Normally when you indoctrinate a new follower into your cult, it's very rare that you get a follower with only-positive traits. With NothingNegative, settling for a follower with subpar traits is a thing of the past! This mod is honestly a work of art and has got to be one of the most useful mods for Cult of the Lamb ever created. It's a simple concept with a big impact; you'll never regret downloading this one!
ImmortalCult Mod
There are a lot of good follower traits in Cult of the Lamb, but none are nearly as good as the Immortal trait. The Immortal trait is the rarest follower trait in the game, it's only applied to The One Who Waits after you beat him and recruit him as a follower at the end of the game. With this mod by Pebloop, however, you can slap this exclusive trait on every follower you've got!
You can make your entire cult immortal with this mod! The ImmortalCult mod adds the Immortal trait to each of your followers in the game, without taking away any of their existing traits. You'll never have to worry about coming back from a crusade to a base full of vomit, disease, and dead followers again! Check out this mod on Nexusmods if you're interested. Mortality is for the WEAK!
DecryptedSaves Mod
This mod may not be the most exciting, but it's definitely one of the most useful, especially if you're a frequent modder for Cult of the Lamb. There may be new mods coming out daily for Cult of the Lamb, but that doesn't mean modding this game is easy.
The DecryptedSaves mod was lovingly made by Pebloop, the same person who made the ImmortalCult mod. The DecryptedSaves mod for Cult of the Lamb allows you to save your game unencrypted, allowing you to modify your game at will! This mod is useful for modders and regular players (who are interested in mods) alike, check it out on Nexusmods if you want to make your modding experience a little bit easier!
Cult of QoL Collection Mod
The Cult of the Qol mod isn't really a mod so much as it is a collection of mods. This mod has a little bit of everything, it allows you to collect tithes/inspiration all at once, skip intros, reverse the 200% damage cap, and it even allows you to "cheese" the fishing mini-game (make it exponentially easier).
This mod may seem like it's got it all, but the best thing about this mod is that it's actually ongoing! There is constantly more being added and upgraded in this mod, it will only grow as time goes on! The Cult of the Qol mod may just be a modest collection of mods, but it may as well be limitless! You should definitely go check this one out if you want to save yourself the trouble of installing multiple mods at once, it's made by the extremely talented p1xel8ted on Nexusmods.
Related: Top 8 Games Similar to Cult of the Lamb
Cult of the Lamb is a macabre delight with very few flaws in its gameplay, it's one of the most popular games of 2022 for a reason! That being said, however, any game (even the most popular ones) can be made better with mods. Whether you want to change the game entirely or just slightly for the better, mods are a great way to spice up your playthrough! If you find yourself getting bored of the same old cult sacrifices and blood rituals, try downloading one of these mods for Cult of the Lamb!