Toilet Fighters Codes (November 2023)
Ready to fight some toilets?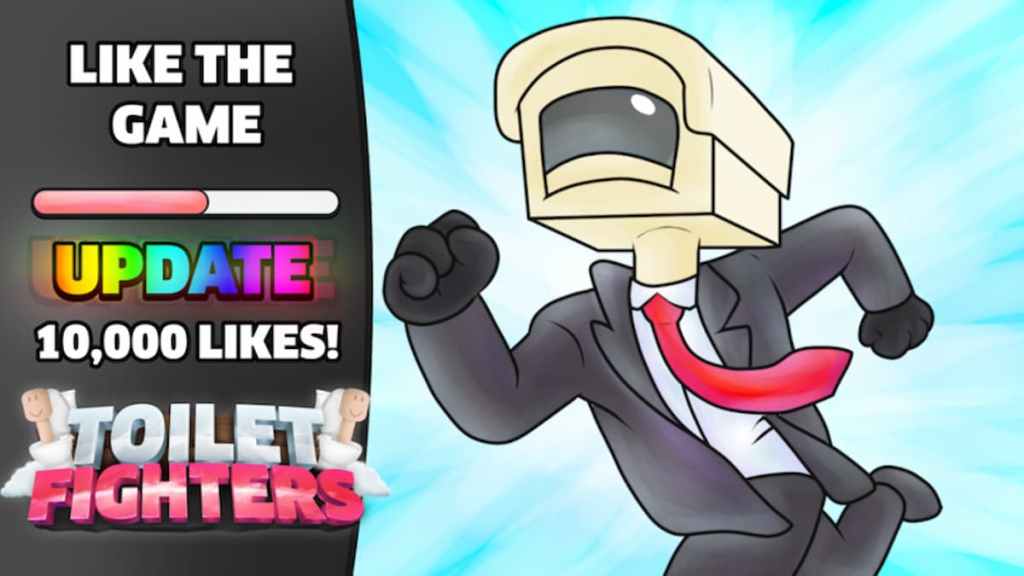 Toilet Fighters is a classic clicker experience on Roblox where you have to click away to kill your fierce opponents, in this case – toilets. There are toilets with various characters inside of them (regular characters, police officers, soldiers, etc.) that you need to defeat and get the loot for. When you farm enough loot, you can buy a pass to new areas and new and unique opponents.
Toilet Fighters codes give you numerous rewards that are there to boost your farming. One bonus the codes offer is a coin farming boost, while the other one gives you free rerolls for the passive abilities of your units. If you enjoy games like Toilet Fighters, we recommend you check out Idle Fighters Codes.
All Toilet Fighters Codes List
Toilet Fighters Codes (Working)
UPDATE3 — Unlocks: 2x Coin Booster, 5x Passive Token
TRADING — Unlocks: 2x Coin Booster, 5x Passive Token
Toilet Fighters Codes (Expired)
Update2
Thanksfor4kactive
Thanksfor5kactive
Thanksfor6kactive
Thanksfor1klikes
Thanksfor1kactivem
Thanksfor2kactive
Thanksfor3kactive
RELEASE
GETLUCKY
MASSIVEBUGFIXS
Thankyoufor100likes

LOTSOFCHANGES
thankyou
Update1
UPDATE0.5OPART2
UPDATE0.5
Related: Jujutsu Chronicles Codes
How to redeem codes in Toilet Fighters?
Here are easy steps on how you can easily redeem codes for Toilet Fighters.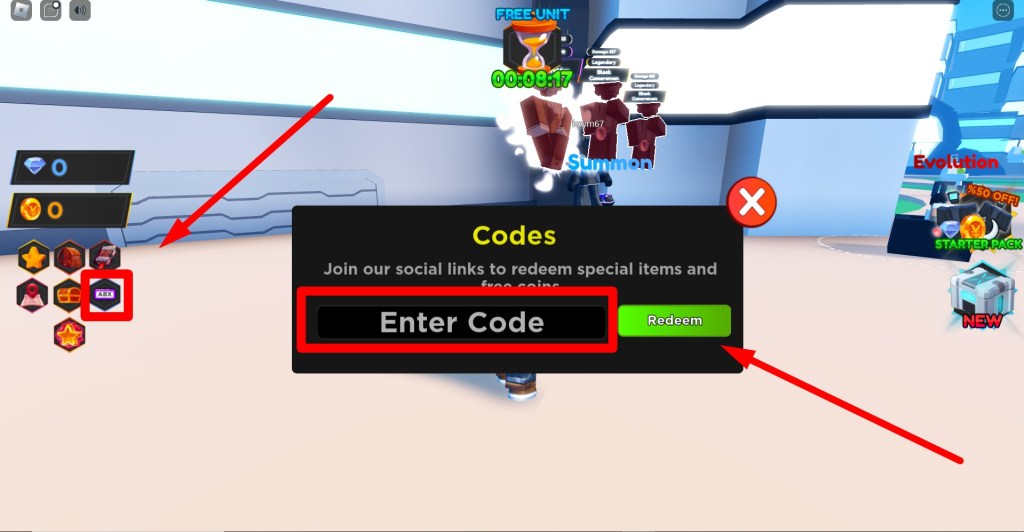 Launch Toilet Fighters on Roblox.
Click on the small ABC icon on the left side of the screen.
Enter your code in the text box that appears.
Click Redeem and enjoy your rewards!
How can you get more Toilet Fighters codes?
You can get the latest codes by following the developer team behind Toilet Fighters on social media. You can currently find them on Twitter @OceanStudiosRB or join their official Discord channel. Also, you can try joining their Ocean Studios_ Roblox Group and keeping up with the latest codes and updates that way. Lastly, you can simply save our page and come back to check whether we've added new active codes for the game. Our team makes sure our codes are always up to date!
Why are my Toilet Fighters codes not working?
When you get a message saying that your code is invalid, there are two major reasons why that's happening. The first one is that you have simply misspelled your code. Always double-check the codes you enter, and if you want to reduce the chance of a mistake, it's best you copy and paste codes instead of entering them manually. If you entered your code correctly and it still isn't giving you any rewards, then it has probably expired. Developers tend to withdraw codes from time to time, and when that happens, you can't do anything but keep on the lookout for new codes.
Other ways to get free rewards in Toilet Fighters
You will get plenty of free rewards or loot as you smash toilets of different sizes in Toilet Fighters. Some of the loot you can get includes a camera head, speakers, headband, etc. You will also farm gold coins as you kill those evil toilets, and the largest toilets on the first map can give you as much as 40k gold!
What is Toilet Fighters?
Toilet Fighters is a clicker/fighter game that puts you in a situation where you need to defeat toilets of various strength levels and farm their loot to be able to progress further. In that fight, you will have help from your loyal units that will boost your damage output greatly. You can add passive abilities to each of these units and reroll for new ones when you don't like the ones you have. As you pile up on those gold coins that are dropped from killing toilets, you can unlock new areas.
---
If you are a true Roblox fan, we've got great news for you! You can visit our Roblox Game Codes page or our Roblox Promo Codes post to check out more codes for your favorite games. After that, you can head over to Facebook and give Gamer Journalist a like so you don't miss out on any important guide or code article in the future!
About the author