Terraria Lost Connection Fix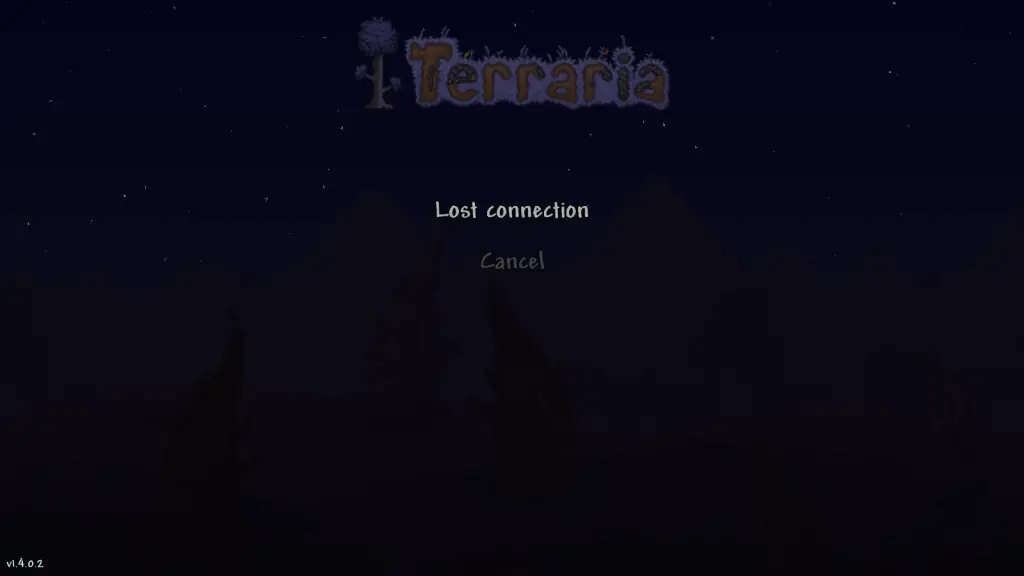 With the recent Journey's End 1.4 update for Terraria, many players are trying out the game for the first time. The cool thing about Terraria is you can explore the randomly generated worlds with friends. Unfortunately, there's a Terraria Lost Connection bug that's currently in the game. Don't worry, because this is an easy fix.
Terraria Lost Connection Fix
If you're trying to connect to another person's game, you might be seeing a Terraria Lost Connection error pop-up. You can play together with friends through Steam, and a lot of players are reporting this issue can be solved in a few simple steps.
First, make sure your game is completely up to date. If there's a version mismatch between the host and the person trying to connect, this error will pop-up.
Verify Integrity
Next, make sure to verify the integrity of your game files. This can be done through Steam. Navigate to your library and locate Terraria. Right-click the game and go to properties. Under the Local Files tab, you need to click the option that says 'Verify Integrity of Game Files'.
This will go through the process of double-checking that all your files are working and up-to-date with the most recent build. After you finish verifying, you may get a message saying a file needs to be reacquired. After that's done, try connecting again to the game.
Create a Journey Character
Now, if you're trying to join someone's Journey Mode game, you will first need to make sure to create a Journey Mode character. Create a new character and choose the Journey option. If you don't have one and you attempt to join someone's Journey Mode game, you will see this same error. Creating a Journey Character first will fix the Terraria Lost Connection error for this specific issue.
I hope this solved your Terraria Lost Connection issues. This new patch introduced many new features, including Golfing. To learn more about how to golf in Terraria, check out our other guide.