Is Terraria Crossplay? Answered – Guide for Xbox, PS5, PS4, Nintendo Switch & PC
Teamwork makes the dream work!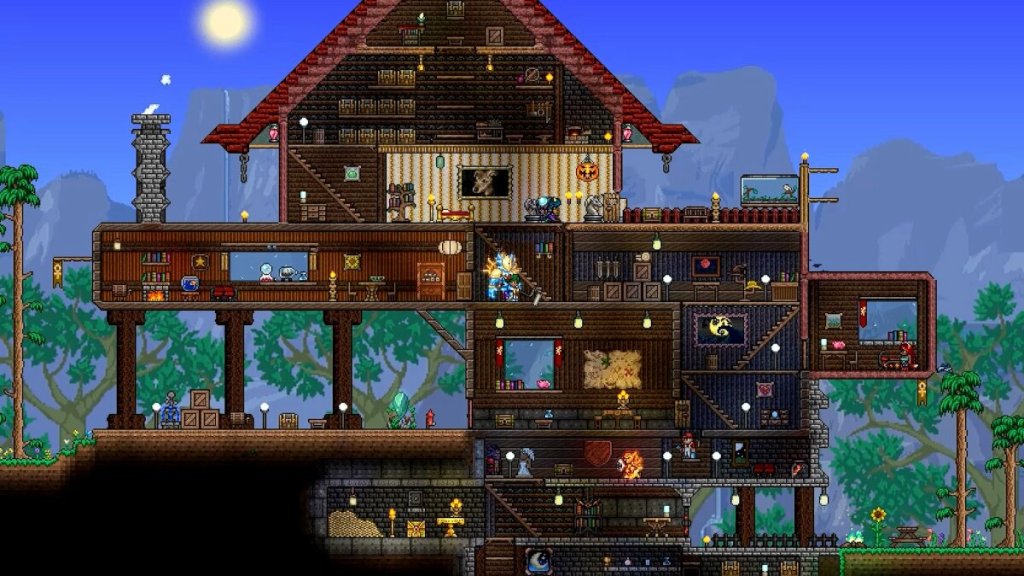 If you're a die-hard Terraria player, then you know that there's no other game out there that gives the kind of thrill that this pixel-art masterpiece can. And even with it being a game that's had a long life so far, Terraria doesn't seem to be slowing down its hype train any time soon, with constant updates being implemented often.
But if you're a player who wants to expand their gameplay into some that include friends who also enjoy the grind that Terraria offers, then you may be wondering whether or not you can do so with friends on different hardware. Luckily, Terraria offers a couple of ways to play with friends. But how? Well, today we'll explain if Terraria is crossplay!
Is Terraria Crossplay? Answered – Guide for Xbox, PS5, PS4, Nintendo Switch & PC
When it comes to answering the question of whether or not Terraria offers crossplay, the answer is actually yes! though, not to quite the extent that folks may be expecting. Unfortunately, Xbox players, though they can play alongside each other, no matter the generation, they can only play under the Xbox umbrella of consoles. As for PlayStation, PS3, PS4, and PS Vita players can all do so as long as they're friends through the PlayStation Network. PlayStation 5 players are left out of the party though, aside from being able to play with PS4 players.
Related: How do you Make Stairs in Terraria?
Then comes the computer players. PC, Mac, and Linux users can all play amongst each other thanks to programs like Steam, so long as, similar to PlayStation players, they're all friends via Steam. The alternative would be to play by using IPs instead of Steam if that's not an option for you. Lastly comes the mobile players. Luckily for them, iOS, Android, and even Mac can all play together without any caveats. As for Nintendo Switch, those players are totally left to their own devices, literally.
How to Play Terraria Via Crossplay
Playing Terraria with others really isn't going to change too much depending on your platform. The steps are really the same in most cases. You'll start by heading to Multiplayer from the home screen and will be able to host a game and invite players or join others via invites using the in-game profile service that your platform uses, i.e. PSN or Steam. Additionally, computer players can join each other using their IPs.
---
So, now you know the unfortunate truth behind Terraria and its "crossplay" capabilities. Hopefully, there's a change in the future, but we wouldn't bet so hard on it expanding past its current state. If you found this guide helpful in any sense, then be sure to check out some of our other great guides such as "The 10 Best Terraria Texture Packs Of All Time". And don't forget to like Gamer Journalist on Facebook as well in order to get the latest on all things Terraria!