Super Treehouse Tycoon 2 Codes (October 2023)
Make the treehouse of your dreams!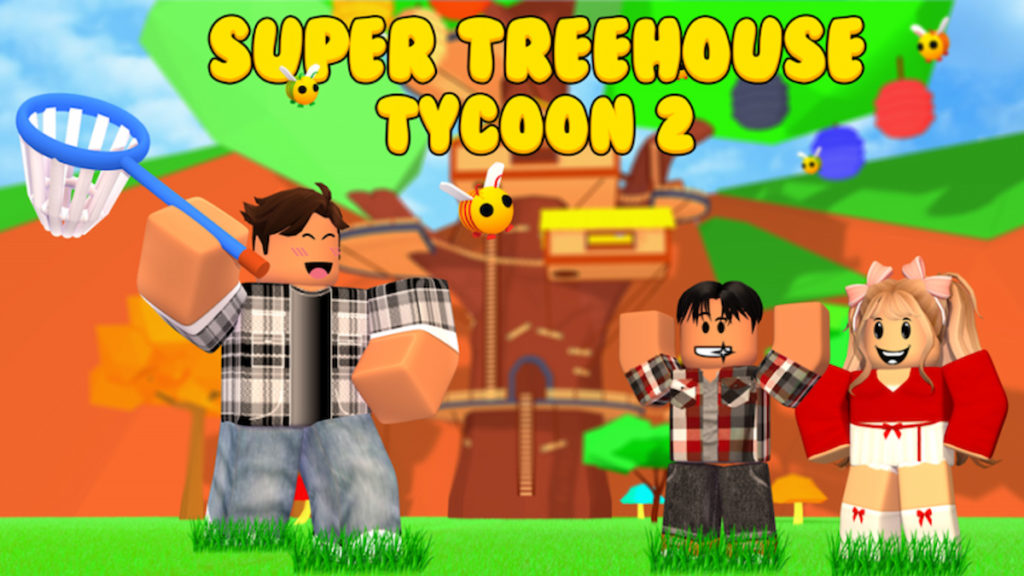 Create the most epic treehouse of your dreams in Roblox Super Treehouse 2! Upgrades can be acquired by collecting bees and honey. Capture some bees, trade them in at the bee shop for various pets and discover secrets. It's a vast world and plenty of room for aesthetic experimentation.
Perhaps your humongous treehouse will have lasers surrounding the place and you need a keycard to enter. Purchase items (like stairs, fences, plant decorations, flat-screen televisions, pianos, and more) to improve your creation. A garage frame may be one of your preferences to have around your treehouse or maybe you prefer a zip line to travel in style. If you desire, attack trespassers with swords or lock your trespasser on the premises of your treehouse by using your keycard outside while they're inside.
The world is yours to make! But you can always enhance your gameplay and enjoy some freebies as well. We researched the latest codes for Roblox Super Treehouse 2 for your enjoyment. Bookmark and check this page for the latest codes.
Super Treehouse Tycoon 2 Codes:
For freebies, look no further than our Super Treehouse Tycoon 2 codes. The following active codes can be redeemed for Honey, helping you to upgrade your in-game treehouse.
Last checked: May 22, 2023
ENCYCLOPEDIA – Redeem code for 500 free Capture Points
TREEHOUSE2 – Redeem code for 5,000 Honey
Expired Codes:
There are no expired codes yet
How To Redeem Codes in Super Treehouse Tycoon 2?:
To redeem codes in Roblox Super Treehouse Tycoon 2, follow these steps:
Open up Roblox Super Treehouse Tycoon 2 on your PC or Mobile device
On the side of the screen, tap on the Twitter button
Copy a code from our list
Then paste it into the "Enter Code Here" text box
Finally, hit the enter button to get your reward
If you desire more codes, you can follow PersistentFloat (the owner and developer of Roblox Super Treehouse 2) via Twitter. In the meantime, don't forget to add us to Bookmark, so you can stay updated with all of the recent codes. Feel free to check back to Gamer Journalist frequently.
About the author