Super Roblox Party Codes (March 2023)
Partying is more fun with these codes.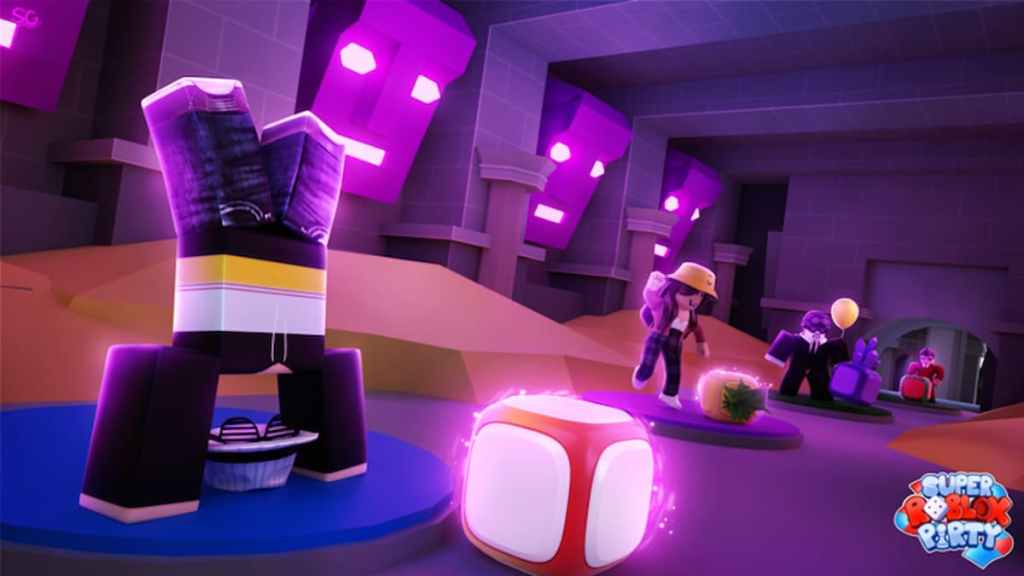 Super Roblox Party is like one big game system that reminds us of Russian nesting dolls. When you join the game, there are multiple games on rotation, and those games consist of multiple mini-games inside of them. It's an awesome dynamic experience for every player that likes to jump from one genre to another and every game is simple enough that you can easily pick up on it as you play. The goal is to have a higher score than others and you will achieve that by successfully playing both the main board game and the mini-games that pop up from time to time.
Codes give players a free pet reward and in-game currency called gems. Gems help you buy dice, pets, icons, celebration moves, and much more. Most of these are seemingly cosmetic, as your in-game skills and strategies are the main drives for winning.
All Super Roblox Party Codes List
Super Roblox Party Codes (Working)
There are currently no active codes for Super Roblox Party.
Super Roblox Party Codes (Expired)
These are the expired Super Roblox Party codes.
release — Unlocks: 1x free pet
Related: Clicker Party Simulator Codes
How to redeem codes in Super Roblox Party?
Read through our step-by-step guidelines below and you will have your Super Roblox Party rewards in no time.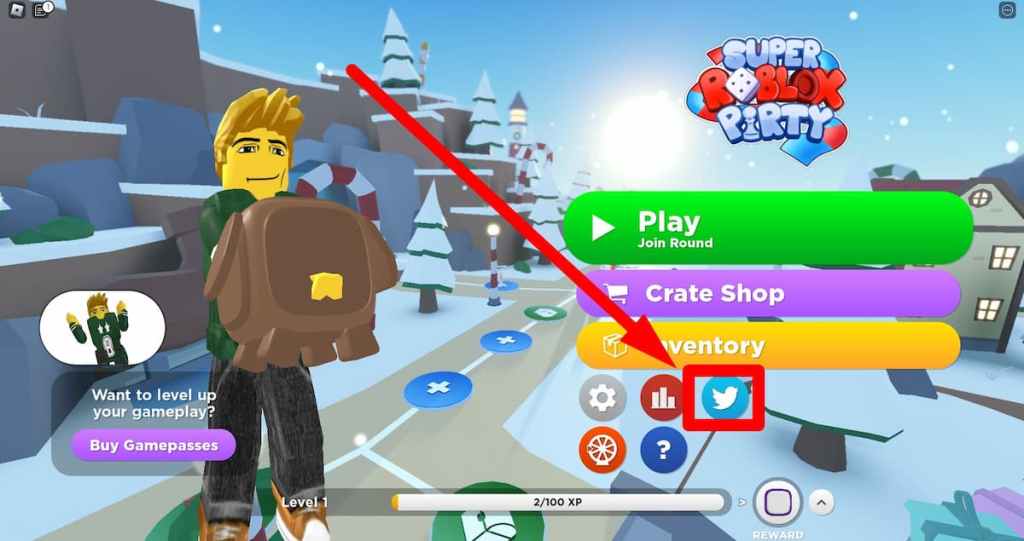 Launch Super Roblox Party on Roblox.
Click on the blue Twitter icon (while in the main menu, the icon will be below the yellow "Inventory" button / while in-game the icon will be on the far right side of the screen).
Enter your code in the text box that appears.
Click on Redeem and enjoy your rewards.
How can you get more Super Roblox Party codes?
There are a couple of ways you can get more codes for the Super Roblox Party. The safest way is to join the official White Hat Studios. group (the game's developers) on Roblox and follow them on social media. Their Twitter is @WhiteHatRoblox and they also have official Discord Servers with a channel called #codes dedicated specially for all working codes.
Why are my Super Roblox Party codes not working?
Super Roblox Party codes might be faulty for two reasons. The first one is that they haven't been typed in the correct way or that there is extra spacing somewhere. Always double-check your codes and if you can try copying and pasting them from the source instead of typing them in. This will reduce the chance of an error. The second reason behind your codes not working is that they were retired by the developers. A lot of developers will disable certain codes after some time has passed so keep an eye out for that. As soon as you see a new code pop out, make sure you go into the game and claim its rewards as soon as possible.
Other ways to get free rewards in Super Roblox Party
One of the best ways to earn free rewards in Super Roblox Party is to just play regularly. Each new day when you log in, you will be welcomed with a free spin on the big wheel of rewards. Furthermore, keep playing the games and there will be plenty of mini-rewards randomly dropping there as well. In the end, the more you play, the more free rewards you can expect to get.
What kind of a game is Super Roblox Party?
Super Roblox Party is not a single game, but instead a set of over 20 mini-games that put you in the position of chasing in-game currency: diamonds and crows. Games will include board games like Ludo, avoiding massive metal balls, playing with a ticking bomb, etc. There is an array of versatile and creative experiences to test out your multiple skills. But in the end, it's created for fun and the game is at its best when played with close friends.
---
If you play Roblox games on a regular basis and would like to find more codes, you can always visit our Roblox Game Codes post or our Roblox Promo Codes page for some extra freebies. Meanwhile, look around at our website, and follow us on Facebook so you can get regular daily updates from the gaming industry.
About the author