Super Mansion Tycoon 4 Codes (August 2023)
Wanna be the biggest tycoon out there?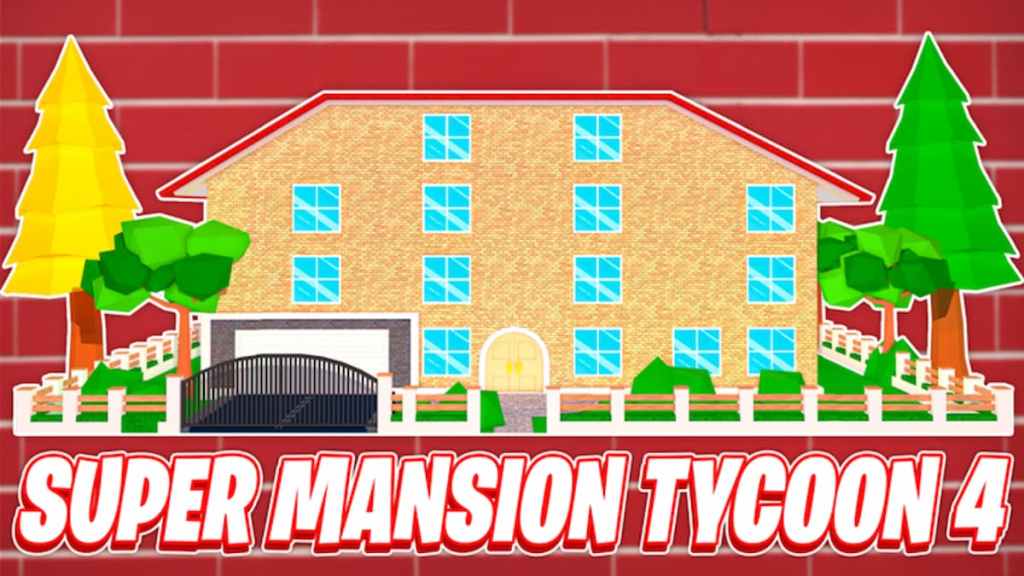 Super Mansion Tycoon 4 is your classic Roblox tycoon experience where you need to build a mansion while at the same time taking care of your production line that brings you cash. Upgrade the cash flow so you can build your mansion faster and expand to building and decorating apartments. Build your tycoon empire with your lavish mansion and apartments and outrank the others trying to become bigger tycoons than you.
Codes in Super Mansion Tycoon 4 give you in-game cash that you can use to purchase upgrades. You can choose to either buff up your money production line or you can use the money to buy more floors and decorations in your lovely mansion.
All Super Mansion Tycoon 4 Codes List
Super Mansion Tycoon 4Codes (Working)
MANSION4 — Unlocks: $2500
500KLIKES — Unlocks: $2500
Super Mansion Tycoon 4 Codes (Expired)
There are no expired codes at this time.
Related: Construction Tycoon Codes
How to redeem codes in Super Mansion Tycoon 4
Follow our detailed instructions below to successfully redeem your Super Mansion Tycoon 4 rewards.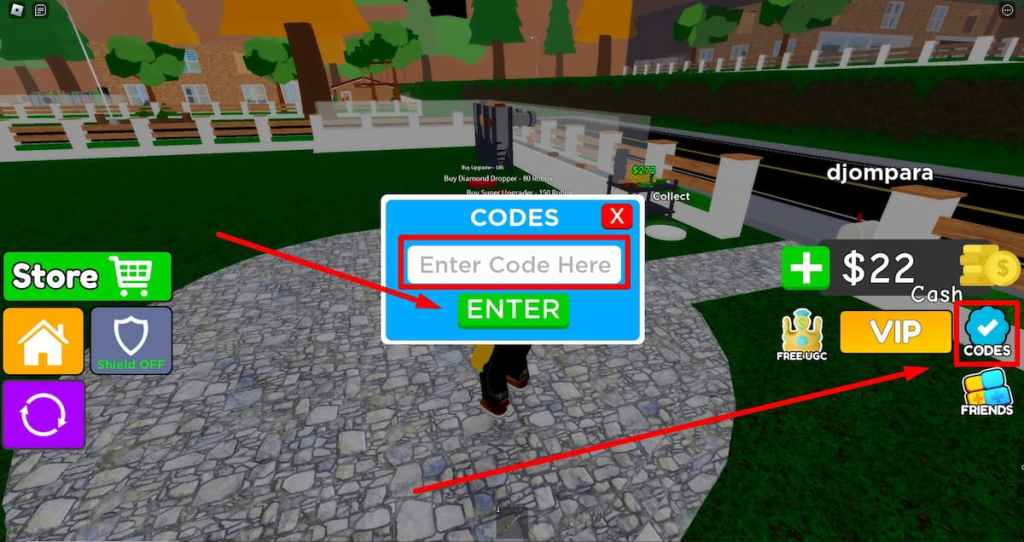 Launch Super Mansion Tycoon 4 on Roblox.
Click on the codes icon on the right side of the screen.
Enter your code in the text box that appears.
Press the Enter key or click on the green Enter button on the screen and enjoy your rewards!
How can you get more Super Mansion Tycoon 4 codes?
You can get your hands on more codes for Super Mansion Tycoon 4 by following developers on their official social media channels. You can hop into their Speedd Studio Roblox Group, follow them on Twitter @PersistentFloat, or subscribe to their PersistentFloat YouTube channel. Ultimately, you can come back to our page and check whether there are any new codes for the game. We will update our article with fresh codes as soon as they pop up.
Why are my Super Mansion Tycoon 4 codes not working?
When your codes for Super Mansion Tycoon 4 aren't working there are only two possible reasons for that. The first one is that you have probably misspelled the code. Double-check your spelling every time you enter a code and make sure that every letter, number, and special symbol is in the right place. Alternatively, you can copy and paste the code from your source to save time and reduce the chance of making a mistake. On the other hand, if your code is right and it still doesn't give you any rewards, then it's probably been shut down. Developers tend to retire codes after a while and when that happens there's no way you can fix it.
Other ways to get free rewards in Super Mansion Tycoon 4
You will get free cash by upgrading your production line. The more you upgrade it the bigger the cash flow per second will be. Once you reach 100% progress with building the mansion you can rebirth and have a permanent +5% cash flow as a free reward. Additionally, when you get $5 million you can get a free UGC Diamond crown.
What is Super Mansion Tycoon 4?
Super Mansion Tycoon 4 is a tycoon game on the Roblox platform where you need to compete with other players and become the biggest tycoon out there. You will do that by building and decorating your mansions and apartments, getting fancy rides, and even buying yourself weapons to attack other tycoons. During the early game, you should be focused on maxing out the money production line as fast as possible, after which you can proceed to build your fancy mansion. If you want to go into the fighting mode as soon as possible, go to the backyard and purchase upgrades that will allow you to build a shed with guns. Once in there, you will be able to buy different types of weapons, from shotguns to assault rifles.
---
If you're a big fan of Roblox games, we have some exciting news for you! You can visit our Roblox Game Codes page to find more codes for your favorite games and even if you visit our Roblox Promo Codes page you can snatch a couple of freebies that will make your gameplay more enjoyable. After that, you can head over to Gamer Journalist's Facebook page and give us a follow so you don't miss out on any important code stories in the future.
About the author