Super Animal Royale Codes (June 2023)
Get the new Super Animal Royale codes from our list for free cosmetics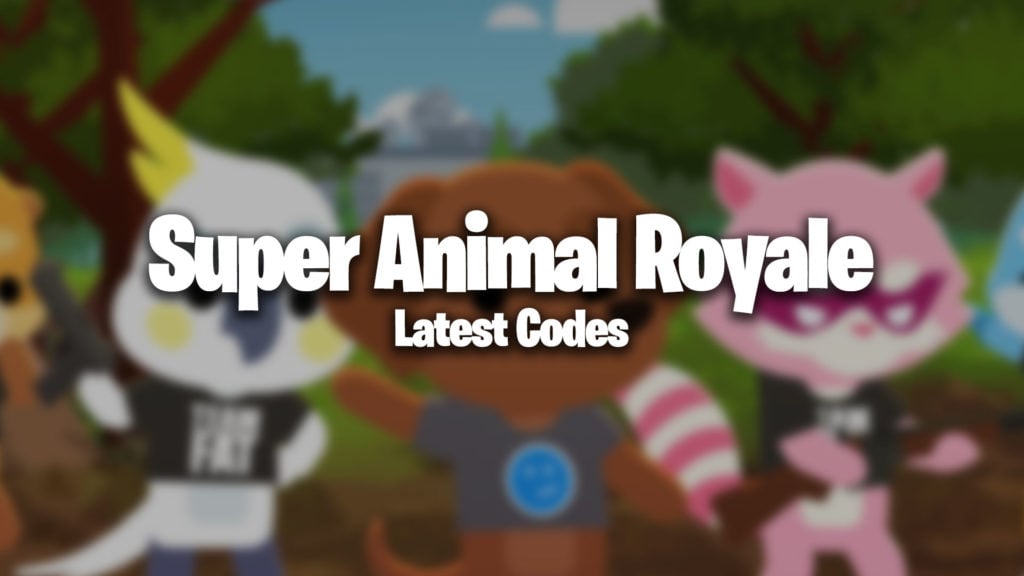 Super Animal Royale, created by Pixile Studios, is the world's cutest battle royale game. Don't let the cuteness fool you, though, because it is full of intense, action-packed battles. As with all battle royale games, you can customize yourself with skins and cosmetics to show off your creative side and stand out from the pack. You can use these Super Animal Royale codes to unlock free items at any time.
Using Super Animal Royales codes is a safe and easy way to unlock free cosmetics like hats, umbrellas, and other skins for your animals. The developers release new codes for holidays, promotional events, and sometimes during big updates. You can bookmark our page and check back at any time for new codes, as we round them all up into one convenient list.
All Super Animal Royale codes
Last checked: June 6, 2023

Added a new code!
Super Animal Royale Codes (Working)
LOVE — Unlocks: 3 cosmetics (New)
SAKURA — Unlocks: Sakura cosmetics
AWW — Unlocks: Aww Umbrella
LOVE — Unlocks: Baseball Cap (Rainbow), Rainbow Umbrella and Rainbow Shutter Shades
NLSS — Unlocks: Red Button-Up Shirt, Red Striped Shirt, Jeans Vest, Police Outfit, Velvet Robe, Skull Beanie, Police Hat, Egg Umbrella, and Josh Umbrella
SUPERFREE — Unlocks: Super Fox Beanie
SQUIDUP — Unlocks: Squid Hat
Super Animal Royale Codes (Seasonal)
CANADA — Unlocks: Mountie Outfit, Mountie Hat & Hockey Stick
HOWLOWEEN — Unlocks: Howl mask
BIRTHDAY — Unlocks: Pixile Party Hat, Pixile Umbrella & 3rd Anniversary Cake Gravestone
CRISPRmas — Unlocks: Santa Hat, Santa Beard & Santa Outfit
USA — Unlocks:n Uncle Sam Outfit, Stars & Stripes Hat, and Stars & Stripes Baseball Bat
DAYOFTHEDEAD — Unlocks: Mariachi Outfit & Mariachi Hat
SAKURA — Unlocks: Sakura Kimono, Sakura Fan and Sakura Umbrella
NEWYEAR — Unlocks: Party Hat and Dress
Super Animal Royale Codes (Expired)
DreamHack — Unlocks: Dreamhack 2019 Dallas umbrella
BIRTHDAY2020 — Unlocks: Pixile Party Hat, Pixile Umbrella, and 2nd Anniversary Cake Gravestone
MAY4 — Unlocks: Green, Blue, or Purple Super Light Sword
SUMMER — Unlocks: Randomly colored pool noodles
PETEMBER — Unlocks: Variety Heart Antennae
DUOSDAY — Unlocks: Duos Day Rose
FREAK — Unlocks: Ringleader Outfit
How to redeem Super Animal Royale codes
To redeem codes in Super Animal Royale, follow these steps:
Launch Super Animal Royale
From the main menu, tap on the gear icon on the top right
Select the Coupon Code option
Enter a working code into the box
Tap on Redeem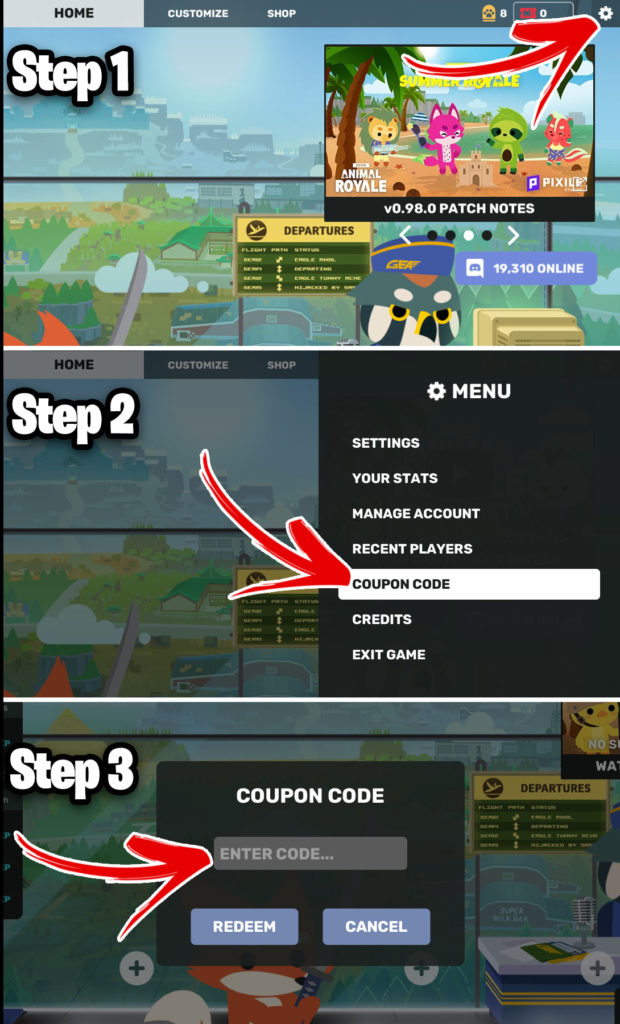 How to get more Super Animal Royale Codes
The developers of Super Animal Royale are in charge of creating and distributing codes. You can follow the official @AnimalRoyale Twitter account to get updates and new codes. If you don't use social media, we keep an up-to-date list of codes right here, so you can bookmark this page and check back at any time for new ones!
Super Animal Royale has full crossplay and is available on PC, Nintendo Switch, PlayStation 4, PlayStation 5, Stadia, Xbox One, and Xbox Series X/S.
About the author