Super Animal Royale: does it have crossplay?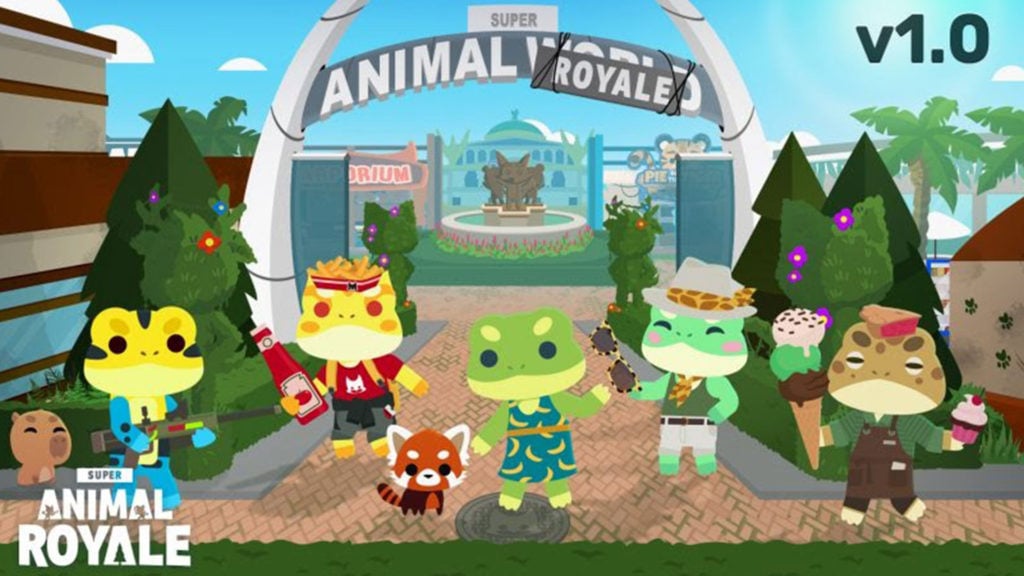 If you really think about it, the entire animal kingdom is kind of like an ongoing Battle Royale, albeit with much less stringent rules. Instead of trying to kill each other down to the last man, we're all just trying to stake our claims and live happily. Of course, that's dumb and boring, so it's probably better to just have an actual animal kingdom Battle Royale in Super Animal Royale. Though, speaking of all-encompassing death games, is Super Animal Royale crossplay?
If you're looking to hop into the game, make sure to check out our Super Animal Royale codes to claim some sweet free skins and cosmetics!
Is Super Animal Royale Crossplay?
The full 1.0 release of Super Animal Royale came out on August 26, 2021, and with it came full crossplay support for all platforms it's currently available on. I'm talking PC, Xbox One, Xbox Series X/S, PlayStation 4, PlayStation 5, and Nintendo Switch. The game only just came out for the Switch and PlayStation consoles, but since crossplay was already available between the PC and Xbox versions, it's only right that every iteration of the game be able to play with one another.
In addition to full crossplay, every version of Super Animal Royale also features full cross-progression (or cross-save, whatever you want to call it). When you first start up the game, you're prompted to create a dedicated Super Animal Royale account, separate from whatever platform you're playing the game on. If you get the game on a different platform, you can log in with the same credentials and get access to all of your experience and cosmetics and whatnot.
The only hitch at the moment is that the game doesn't support cross-platform duos and parties just yet. If you want to form a group with other players, they do all have to be on the same platform as you. However, the devs have already promised that this will be remedied in a future update, so worry not.
About the author