SugaGirlz: The Unboxing Codes (December 2023)
Unbox some free rewards!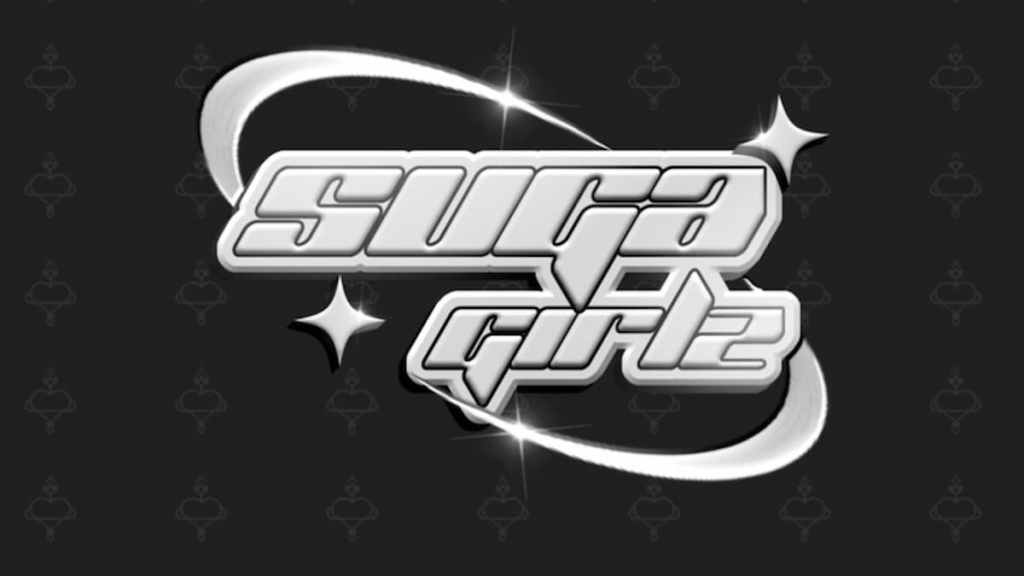 SugaGirlz The Unboxing is a popular fashion game on Roblox. Inspired by Bratz dolls and early 2000s aesthetics, SugaGirlz brings out the nostalgia in just about everyone who gets their hands on it!
Like with many Roblox games, the creator of SugaGirlz frequently releases codes that can be redeemed in-game for exclusive rewards and prizes. When redeeming a valid SugaGirlz code, you can expect to unlock a range of exciting items, including exclusive cosmetics, accessories, and even in-game currency. Read on to get exclusive access to the latest SugaGirlz The Unboxing codes!
All SugaGirlz The Unboxing Codes
SugaGirlz The Unboxing Codes (Working)
TENKCODE — Unlocks: 2,500 Dollarz
TWOKCODE — Unlocks: 25 SugaCubes
SugaGirlz The Unboxing Codes (Expired)
Related: My Hello Kitty Cafe Codes
How to Redeem SugaGirlz The Unboxing Codes?
Follow our instructions below to redeem codes for SugaGirlz the Unboxing.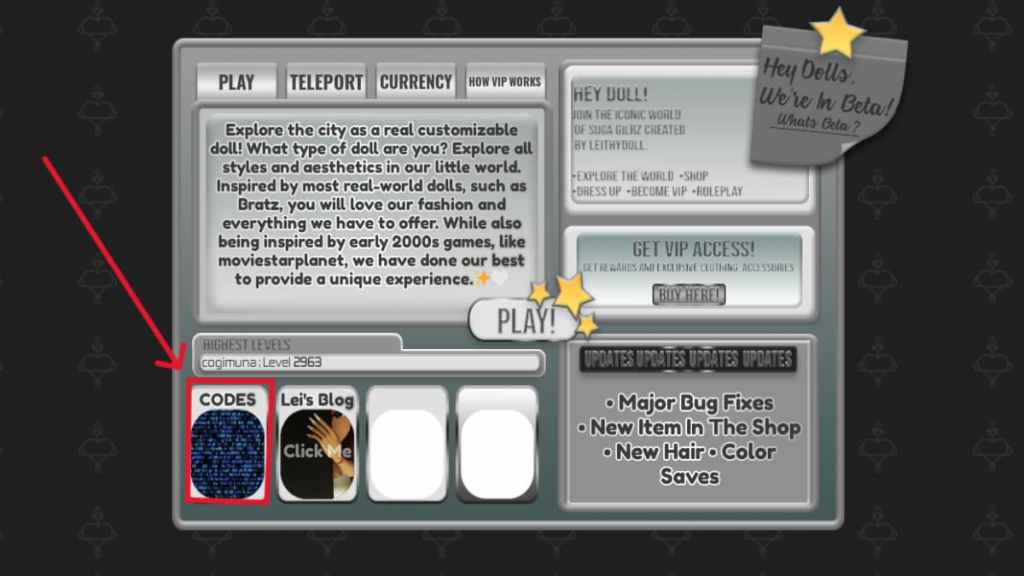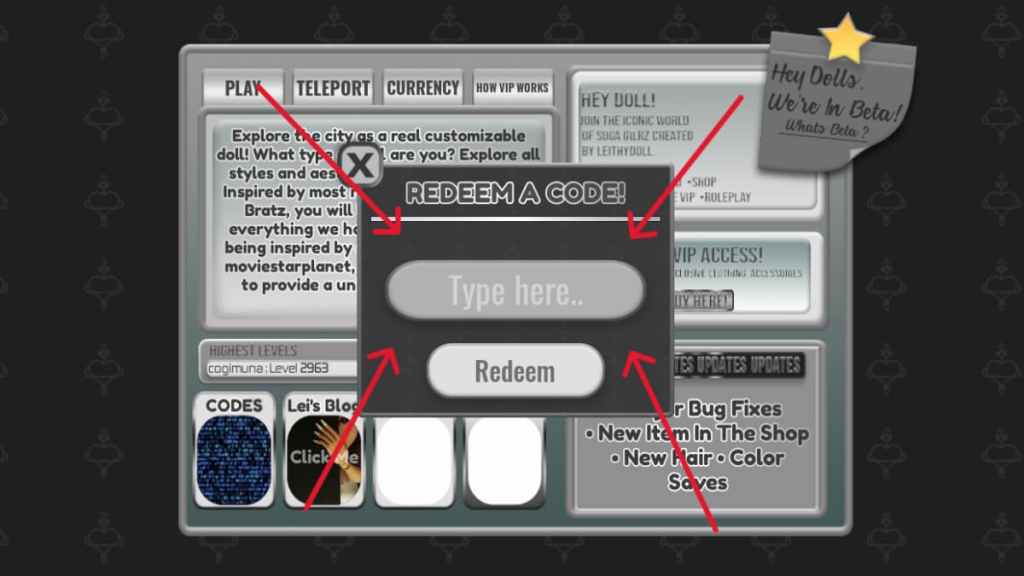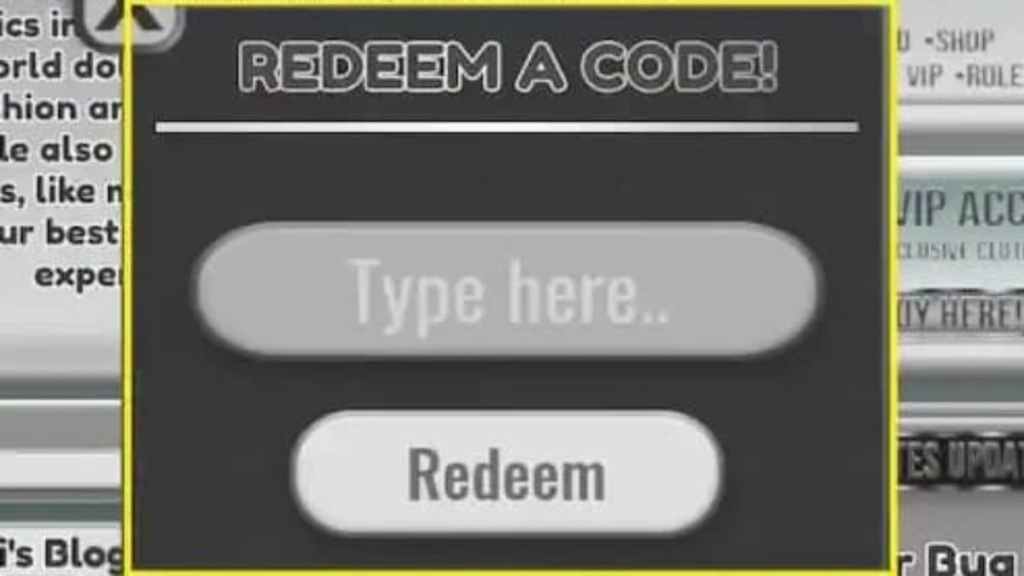 Follow these steps to redeem all of your codes in SugaGirlz The Unboxing:
Open SugaGirlz The Unboxing in Roblox.
Click on the Codes tab at the bottom of the Menu.
Accurately type or copy/paste your code in the textbox.
Click on the Redeem button.
Enjoy your free rewards!
How to Get More Codes for SugaGirlz The Unboxing?
If you want to become the most fashionable doll in SugaGirlz, then you'll need as many codes as you can get! Thankfully, there are more than a few ways that players can go about getting extra codes for this game.
By joining the official SugaGirlz Discord server, run by the creator of SugaGirlz, you'll always have access to the latest news, updates, and codes that are released for this game! Additionally, you'll also be able to interact with the game's creator and fellow fans.
In addition to the Discord server, SugaGirlz also has an X account (formerly Twitter) @SugaGirlzNews that players can follow to get access to all of the latest news and codes for the game.
Why Are My SugaGirlz The Unboxing Codes Not Working?
Roblox codes can be finicky sometimes, so there could be a few reasons why your codes aren't working. Try crossing a few of these reasons off your list before panicking:
Make sure that your code is entered correctly. Always make sure that you're taking the time to type in your promo codes exactly as they're written, and keep in mind that most of them are case-sensitive.

You could also just copy/paste them to prevent any typos!

Make sure that your code is active. Always make sure that the code you're trying to redeem hasn't already expired.

Roblox codes are usually only active for very brief periods of time before they expire, so try to always redeem new codes right away!
This page is constantly being updated to reflect the most current SugaGirlz codes, so you never have to worry about them being expired!

Make sure that your code is legit. Always make sure you're getting your codes from a legitimate source.

Unfortunately, there are a lot of disingenuous people on the internet who enjoy making up bogus, invalid codes for games that don't actually work.
If you didn't get your code from this page or straight from the developer, then it's possible that it may be an invalid code.
How to Get More Rewards in SugaGirlz The Unboxing?
You'll need all the help you can get if you want to be the most fashionable doll in SugaGirlz. Getting free rewards through promo codes is great and all, but you're going to need a lot more than that if you want to achieve your goal!
Thankfully, there are more ways to get free stuff in SugaGirlz than just redeeming codes. For example, just by joining the official SugaGirlz Roblox Group, you can get access to all kinds of in-game rewards for free!
Additionally, you'll be able to claim a free daily reward every single day that you log into the game. These rewards just keep getting better and better as time goes on, so you'll want to make sure to keep logging in once a day to get them all!
What is SugaGirlz The Unboxing?
SugaGirlz is a popular Roblox game inspired by Bratz dolls and early 2000s games and aesthetics. Players can expect to explore unique, Bratz-inspired environments, unlock exclusive outfits and accessories, and participate in various activities, all while enjoying the early 2000s charm and style of it all.
---
If few things bring you more joy than getting free rewards in Roblox games, then you've come to the right website! Feel free to check out both Gamer Journalist's Roblox Game Codes list and Roblox Promo Codes page for extra rewards. When you're done redeeming all the rewards you can carry, you can head on over to Facebook and give Gamer Journalist a follow, so you never miss an important code article!
About the author