Soul Land Reloaded Codes (April 2023)
Our Soul Land Reloaded code list will help you get some in-game freebies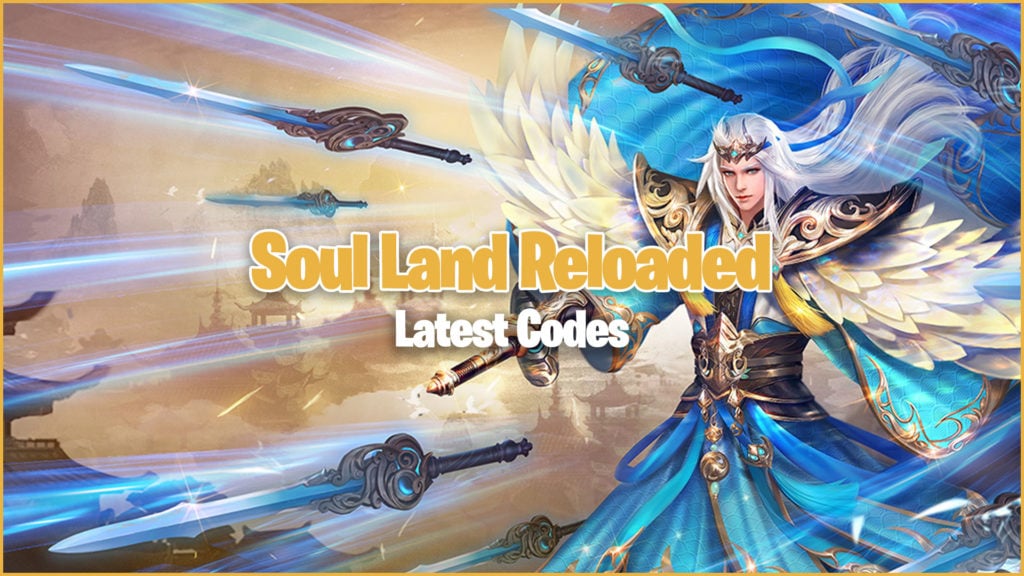 Soul Land Reloaded is a mobile action RPG game from New Times Game. The game is inspired by Tang Jia San Shao's epic fantasy novels called Duoluo Dalu, commonly known as Soul Land. Players can summon premium and normal Soul Masters to build a team of powerful units to progress through the story and take on powerful enemies.
Whether you're a new player or someone who needs to stock up on in-game currency, we've got you covered. Our Soul Land Reloaded codes list allows players to redeem lots of free items like diamonds, coins, summons, and much more. You can bookmark this page and check back daily for updates and new codes.
Feel free to peruse our Summoner War codes, Genshin Impact codes, and Alchemy Stars codes for other similar content. Or, if you want something new to try out, you can browse our list of the best gacha games.
Soul Land Reloaded Codes
Last Checked: June 29, 2022.
Active codes:
halfanniversary
MVNkRm
celebrationcake
champagne
mysteryboxes
colorfulfirework
Hyborder
dcanniversarygift
halfyearcelebration
twobillion
eyeofterror
Devj8g
eyeofterrorshards
reloaded
20210825
titleddouluo
STARDOUFOREST
SEVENDEVILS
SOULRING
SOULBONE
PONTIFFDECREE
DOULUODALU
SOULLAND
SHREK
XIAOWU
TANGSAN
SOULBEAST
SOULMASTER
SEAGOD
MARTIALSOUL
SLAUGHTERCITY
ACNGAMES
TANGSECT
TITANGIANTAPE
AZUREBULLPYTHON
VKONTAKTESOULLANDRL
WHOSYOURDADDY
IWANTYOU
SLRL666
SLRL888
3GODSBATTLE
DOUBLEKILL
TOBEORNOTTOBE
GREEDISGOOD
GIVEME5STAR
ICEFIREYINYANGWELL
RECOMMENDED
FIRSTBLOOD
SERAPHIM
IWILLBEBACK
WELCOMEBACK
TIKTOK
happynewyear2022
celebrationended
sevendevilgift
ahyinshard
HeySnowMaster
ChristmasSocks
HappyChristmasEve
Christmas
Jinglebells
Bluesilver
Expired codes:
easterhavefun (Expires May 1)
renxue (Expires May 1)
wonder (Expires May 1)
divinetoolasura (Expires May 1)
sweetheart (expires 31/3)
cutemeet (expires 31/3)
candlelight (expires 31/3)
fallinlove (expires 31/3)
forgetmenot (expires 31/3)
valentinecard (expires 31/3)
jackshallhavejill (expires 31/3)
examiner
oldlover
seagodbosaixi
highpriestess
bosaixionline
xiaowusfavorite
SSchenxingift
thanksallplayers
fantasticdiscounts
turkeyturkey
onesword
What are Soul Land Reloaded codes?
Soul Land Reloaded codes are unique strings of characters often given out by the developers that players can use to redeem free in-game items like currencies, characters, and other exclusives.
How to redeem Soul Land Reloaded codes
Here is how to redeem Soul Land Reloaded codes:
Launch Soul Land Reloaded
Tap on your profile icon at the top left
Go to the System Settings tab
Tap on Redeem Code
Enter a working code into the code redemption box
Tap on Redeem
Enjoy your free in-game rewards
How to get more codes for Soul Land Reloaded
The developers of Soul Land Reloaded are the only people that can create codes for the game. That means you will need to follow them on social media and stay tuned for any announcements or promotional events. You can follow Soul Land Reloaded's Facebook page or, more simply, follow along with our code wiki for updates.