Slither.io Codes (October 2023)
The early bird gets the worm!
Updated October 2, 2023

We looked for new codes today!
Slither.io is an online multiplayer battle royale game you can play in a web browser or through Android and iOS mobile devices. The objective of the game is to control a creature that resembles a worm and grow as large as possible. Your goal is to become the longest worm on the server. There are in-game cosmetics and skins you can unlock through various means, including using special codes. Here's a complete list of Slither.io codes you can use for free items.
Slither.io codes come out all the time, so feel free to bookmark this page and check back often for any new ones. Using these promos is a great way to get some free in-game items. You may want to bookmark this page and check back daily for any new updates, as we round them up from all around the web.
Slither.io Codes
0056-6697-1963 – Hard hat, dragon wings, and a crown
0334-1842-7574 – Baseball cap and headphones
0351-6343-0591 – 3D glasses, unicorn horn, and blonde hair
0068-5256-3709 – Angel wings, bear ears and a graduation cap
0150-6765-3242 – Monocle, heart-shaped glasses, and groucho glasses
0139-6516-0269 – Visor, bunny ears, and fox ears
0465-2156-5071 – Reindeer antlers, black hair, and hypnotic glasses
0577-9466-2919 – Red cape and cat eyeglasses
0295-1038-1704 – Brown hair, blue glasses, and star-shaped glasses
0309-9703-3794 – Spiked headband, red hair, and green tie
0368-9044-0388 – Deerstalker hat and bat wings
Expired Codes
0001-0002-0003 – Cosmetic item.
9999-9999-9999 – Cosmetic item.
How to Redeem Codes in Slither.io
On the right side of the main screen, there is a section to enter the numeric codes above. Each code is generally twelve digits long separated by a hyphen. You can use any of the working codes above to redeem them for free in-game skins like a Crown or Pikachu.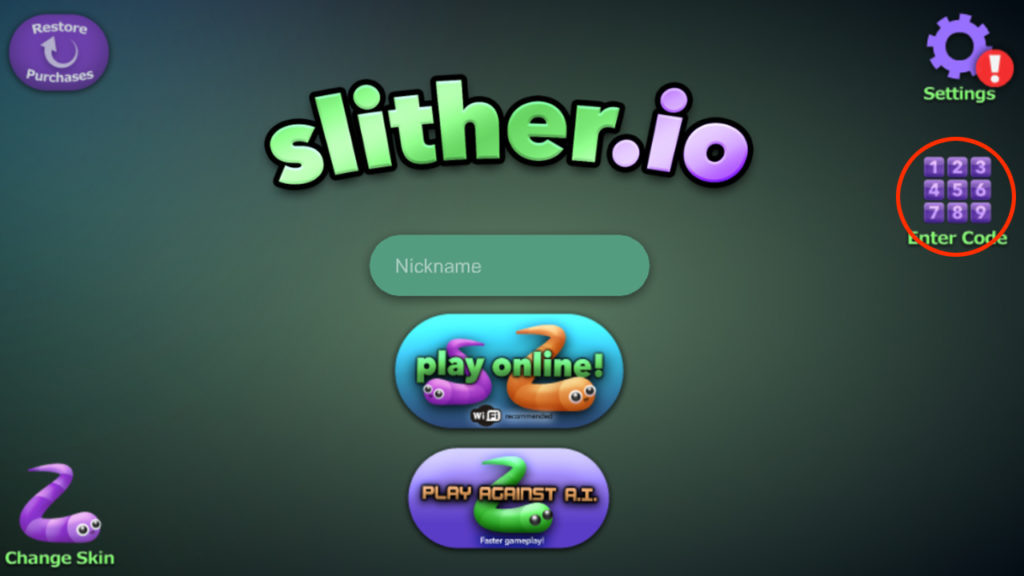 Remember, the objective is to become the longest worm possible. When other players run into you, they explode and you can eat them to grow longer. All players have an equal chance of victory, and it all comes down to how well you can control your slithering.
Where to Get Codes for Slither.io
To get more codes, you can follow Slither.io Facebook and Twitter pages, and stay tuned to the Slither subreddit. The developer, Steve Howse, has not released codes for a while, but that doesn't mean new ones won't show up eventually. Bookmark this page if you want to stay updated with any new ones, as we check our list frequently to ensure they are always up-to-date and working.
Slither.io is available for download on Google Play and the App Store, as well as via the Slither.io website. If you're playing on your phone and you want to check out some other games, give our best mobile MOBA games a quick read. You may find something you like there.
About the author