Skins and cosmetics from Fortnite 13.30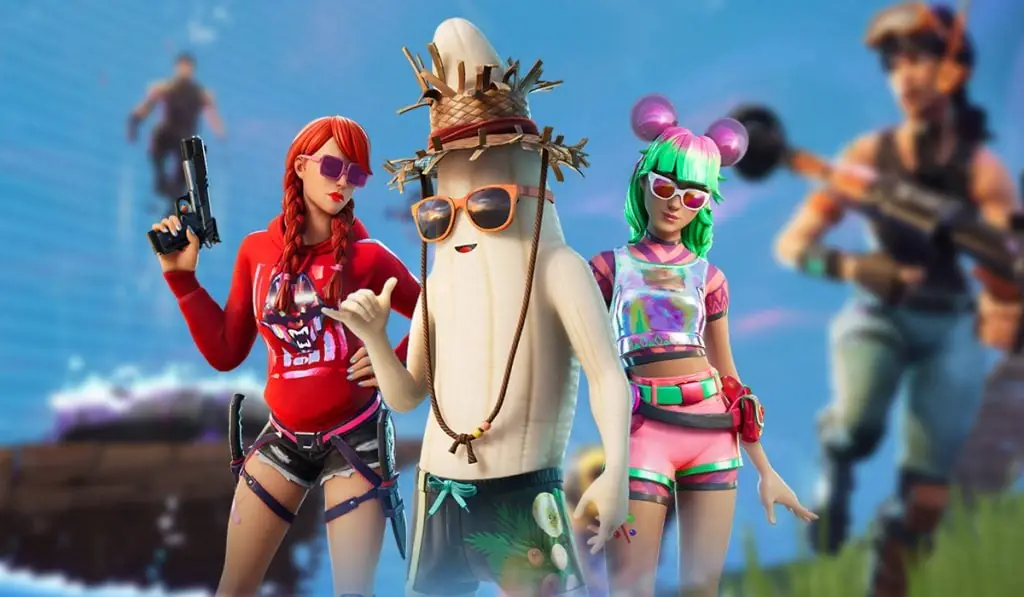 The new Fortnite update has arrived, bringing with it tons of new cosmetics to be available in the shop. Data miners are hard at work, inspecting the files. One miner named Lucas7yoshi managed to get a complete list of all the skins and cosmetics from Fortnite 13.30.
The list includes a look at skins, backblings, emotes, harvest tools, and wraps you can expect to come to the store soon. We also have a Summer Bundle hitting the store with three of the new skins: Peely, Summer Fable, and Tropical Punch Zoey.
Fortnite 13.30 Skins
Galaxy Scout
Tropical Punch Zoey
Summer Fable
Unpeely
Party Star, Diva, MVP
Dummy
Shore Leave
Barracuda
Waveripper
Sandshark Driver
Sizzle
Backblings
Nucleus
Sour Swirl
Trapper Pack
Banana Cabana
Wrong Turn
Dune Tripper
Vanilla Whip
Tidal Hazard
Dive Hazard
Rocky
Chair
Tube Top
Emotes, Harvest Tools, Wraps
Stardust Strikers
Celestia
Gnomax
Tri-Hook
Sawtooth Slashers
Noggin
Iron Claws
Two new bundles will make their way into the game: Summer Legends Bundle, Ms Whip Bundle.
Related: Fortnite Season 3 Weekly Challenges