Shattered Psycho Roblox Codes (January 2023) – Do They Exist?
Here's the most updated list of available Roblox codes for Shattered Psycho!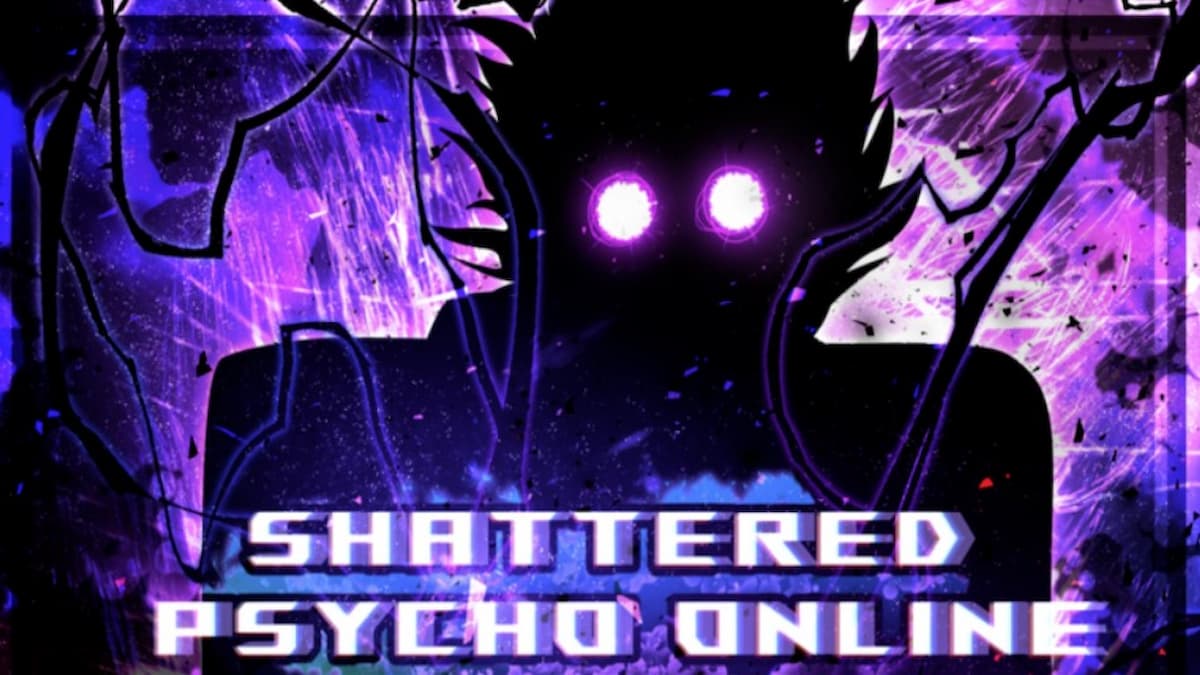 Shattered Psycho is Shattered Games' take on the popular anime called Mob Psycho 100. In this Roblox game, you can choose a race, earn psychic powers, and level up by defeating bosses and completing quests. See if you have what it takes to become the strongest fighter around!
We're sure you can become unstoppable on your own. But if you're interested in learning the latest codes to help you on your journey, look no further. The developers have released plenty of codes with impressive rewards in the past, but are there any codes available now?
All Shattered Psycho Codes List
Shattered Psycho Codes (Working)
Unfortunately, there are no working codes for Shattered Psycho. Most of them expired on January 11, 2022.
Shattered Psycho Codes (Expired)
All expired codes from Shattered Psycho are below:
BugFix1!
DeviousFixes!
FinallyASpResetCode
RockyRelease!
Release!
Sorry for Bugs
SpReset2
TesterTest2
YayRaceSpins
1k Members O:
1k Players!
10k Visits
100k Visits!!!
100Likes!
200 Likes!
40k Visits
400 Likes!
5k Visits!
75k Visits
Related: Roblox Promo Codes List (January 2023) – New Roblox Promo Codes
How to Redeem Codes in Shattered Psycho
Here's how to redeem codes in Shattered Psycho:
Load Shattered Psycho on Roblox
Look at the bottom right corner of the main menu.
Enter the code into the gray text box.
Press "Enter" on your keyboard and enjoy the rewards!
There aren't any redeemable codes yet, but revisit this section when Shattered Games announces new codes! We always update our articles with the latest codes and code guides on Roblox games.
How Can You Get More Shattered Psycho Codes?
Finding codes for your favorite Roblox games can be difficult, but it doesn't have to be if you know where to look! Roblox developers usually have a Discord server so that players can stay current on game updates; and yes, that includes codes. Join the Shattered Psycho's Discord for new codes! Don't forget to set up notifications so you won't miss any updates. Also, visit their Trello account for helpful game advice!
Why Are My Roblox Codes Not Working?
A few reasons can explain why your codes aren't working in any Roblox games. It could mean that you've typed in an expired code. It could also be a simple fix, like a typo or a letter that should be uppercase or lowercase. Always be sure to double check how you've typed in your code.
What's the Deal With Emotion in Shattered Psycho?
If you've not seen the Mob Psycho 100 anime or read the manga, understanding the emotion bar might be hard. Long story short, it's okay to let your emotions get the best of you in Shattered Psycho! When your emotion bar reaches 100% and you press K to transform yourself, you'll unleash more powerful attacks. The coolest thing about it is that each race has its own transformation!
What is Shattered Psycho?
Shattered Psycho is Shattered Games' love letter to Mob Psycho 100. Gain psychic powers, fight bosses, and complete quests to reach your full potential in this action-packed adventure! The most fascinating part about this game is the concept of different races. Each class has its own set of special abilities, ranging from the Superhuman's increased physical strength to the Angel's increased HP. It'll be a blast to discover each race's unique stats!
Curious about other Roblox game codes, then check out our Roblox Game Codes post! While you're at it, take a look at the latest Gamer Journalist news to stay up-to-date on all things entertainment.