Roblox Ohio Codes (March 2023)
Come on Down to Ohio!
I can say with all certainty that I have never desired to step foot in Ohio. But, thanks to DevvGames' aptly titled Ohio, now I can — and my desire, or lack thereof, to visit the Buckeye State has been reinforced. In this chaotic, sandbox, meme-brought-to-life. There is no objective to my knowledge. It is purely a 'do what you want, when you want' type game, unless I — and everyone else playing — missed something.
That said — if having the ultimate freedom to use a baseball bat to beat the dead horse that is my avatar senselessly sounds like a good time, keep reading. We've scoured the internet for all active and expired codes for Ohio that exist, and what's more, you don't even need to pay us! It's on the house! These codes will award players with a surplus of cash that can be used to acquire new weapons. But, there's also one that'll net you a free gun, so don't spend all that cash in one place!
All Ohio Codes List
Last updated: March 17, 2023

Added new codes!
Ohio Codes (Working)
These are all the working Ohio codes.
STPATRICK — Unlocks: $2,000 Cash (New)
LUCKY — Unlocks: $5,000 Cash (New)
EMOTE — Unlocks: $5,000 Cash
30M — Unlocks: $5,000 Cash
THXFOR10K — Unlocks: $5,000 Cash
HOUSE — Unlocks: $5,000 Cash
JOBS — Unlocks: $5,000 Cash
10M — Unlocks: $10,000 Cash
MERRYCHRISTMAS — Unlocks: $2,000 Cash
OhioChristmas — Unlocks: Deagle (Desert Eagle) pistol.
Winter — Unlocks: $2,000 Cash.
OhioMoment — Unlocks: $300 Cash.
Ohio Codes (Expired)
These are all the expired Ohio codes.
There are no expired codes.
Related: Best Roblox Survival Games
How to Redeem Codes in Ohio
Follow the instructions below to redeem codes in Ohio.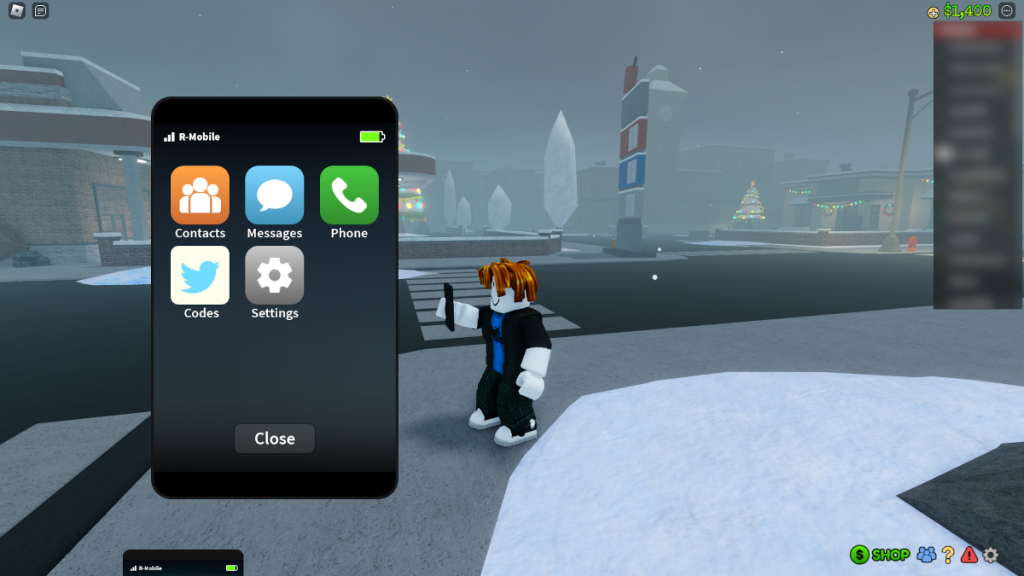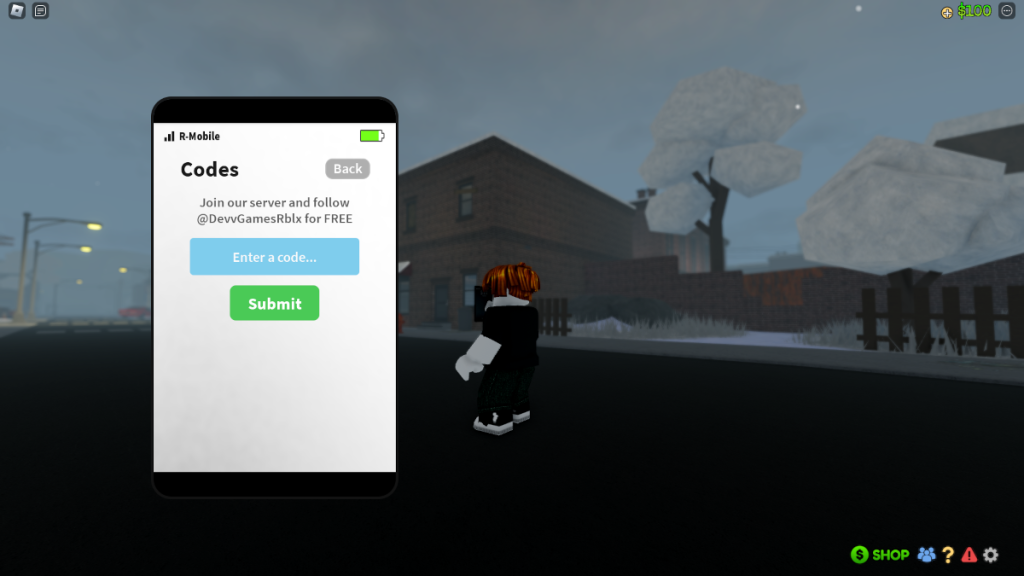 Launch Ohio on Roblox.
Click the GEAR icon in the bottom-right corner.
You should see the game's SETTINGS. Click BACK.
In the list of apps on your phone, click the CODES app. It's the one with the Twitter logo.
Enter codes in the space provided, then click SUBMIT to redeem!
How Can You Get More Ohio Codes?
It would seem that, according to the game's official page, developer DevvGames is prioritizing their Twitter account and Discord server. But, they also have a group on Roblox, so new codes could be sent out via any of these methods. To join the Roblox group, simply click the link and select JOIN GROUP.
Why Are My Ohio Codes Not Working?
If you're inputting codes but they refuse to work as they should, there are a number of reasons why. For starters, you could be inputting them incorrectly. To remove any possibility of user error, copy and paste the codes from this page into the box provided. If you're doing this and it's still rejecting your codes, the codes may have expired. Be sure to check the developer's Twitter account and Discord server for more.
Other Ways to Get Free Rewards in Ohio
In Ohio, what matters most … is community. And by that, of course I mean you can earn an additional $5,000 just by joining the developer's Roblox group! That kind of moolah can help your survival odds in Ohio, for sure! In fact, if you can find the armory in-game, there are a number of helpful tools you can acquire with that starting bonus. Just be warned — you lose your items when you die!
What is Ohio?
Ohio is an experience developed by DevvGames for the Roblox platform. It aims to showcase a day in the life of your average Ohio resident. And, of course, this means intense, chaotic, player vs. player action. The game manifests as a sandbox crime simulator, somewhat reminiscent of Grand Theft Auto, only it's also kind of a roguelike. In that, you lose all your weapons when you die? And you have to repurchase them? If you're looking for a game that doesn't appear to have an overarching point, Ohio is the one for you. Just don't stand in one place for too long — the other players will take that as your surrender.
If you're looking for more codes for other games like this, check out our dedicated Roblox section! It has more than just codes — you can also find guides to help you make it past the most difficult trials in your favorite games! And, in the meantime, be sure to make Gamer Journalist your one stop for all things gaming!