Retro TDS Codes (December 2021)
A complete list of working Retro TDS codes for Roblox to redeem free in-game cash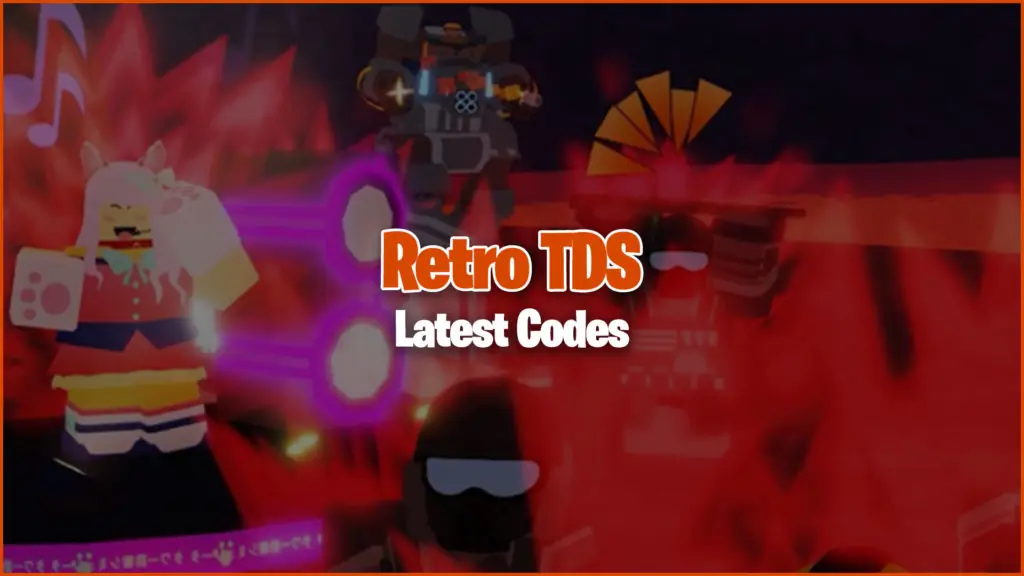 Retro TDS is an experience developed by TYGYTGG for the Roblox platform. In this tower defense game, players can team up with friends to fight off countless waves of enemy zombies and bosses to earn coins, level up, and buy new towers. You can use these Retro TDS codes for some extra in-game freebies to help you get started.
Retro TDS codes are an easy way to get some bonus in-game items like currency and other exclusives. The developers can release new codes at any time, so expect them to drop during updates and whenever the game hits new milestones. Bookmark this page if you always want to stay up-to-date with the latest giveaways.
For more helpful posts and freebies, check out our Pet Fighters Simulator codes, True Piece codes, and All Star Tower Defense codes.
Retro TDS Codes
Find the newest working codes list below for Retro TDS on Roblox. Redeem them for starting cash and bonus currency, which you can use to buy new units. Codes expire quickly, so act fast if you want to take advantage of them while they last.
Join the Roblox group for $100 starting cash.
Latest Working Retro TDS codes
BACKONLINE – Redeem code for $100 in-game currency
SKILLISSUE – Redeem code for $100 in-game currency
Expired Codes
100k – Redeem code for $1500 in-game currency
burrito

– Redeem code for $500 in-game currency
Get more codes for your favorite games through our Roblox game codes list.
How to redeem Retro TDS codes
To redeem codes in Retro TDS, follow these steps:
Launch Retro TDS in Roblox.
Tap on the Shop icon on the left side of the screen.
Enter a code into the code redemption box at the bottom of the shop window.
Tap on the yellow Redeem button to claim your rewards.
You can copy and paste codes directly from the list above to avoid any typos. After entering and redeeming a code, the corresponding rewards will automatically be credited toward your in-game account, assuming the code is valid. Double-check to ensure there are no extra spaces at the end of the code.
Where to get more Retro TDS codes
The developers of Retro TDS may release new codes on any of their social media platforms, such as YouTube, Twitter, or Facebook. We round up codes from all over the internet, so you can follow our code wiki here to stay up-to-date. Bookmark the page and check back later for updates.
Retro TDS Game Description
In this world, no one can survive alone. Team up with friends to fend off countless waves of zombies, fight bosses, earn coins, level up, and buy new towers! If you're feeling up for a challenge, try taking on harder bosses on harder difficulties!

👥💵 Join the group for +$100 starting cash! https://www.roblox.com/groups/11209028

👍Thumbs up and favorite for more quality updates!🌟

🔨UPDATES🔨

+ Release

+ PRE-ALPHA

+ SOON MORE TO BE ADDED

All Credits go to the Paradoxum Team for Creating TDS. NO Assets has been stolen this time. Everything has been remade. If you are wondering Please DM me by finding me in the Community Server. Thanks!
Explore other experiences on our Roblox game codes page to find your favorites. Check out our Roblox promo codes page for new outfits and other freebies for your in-game avatar.