Path of Exile: Delirium Challenges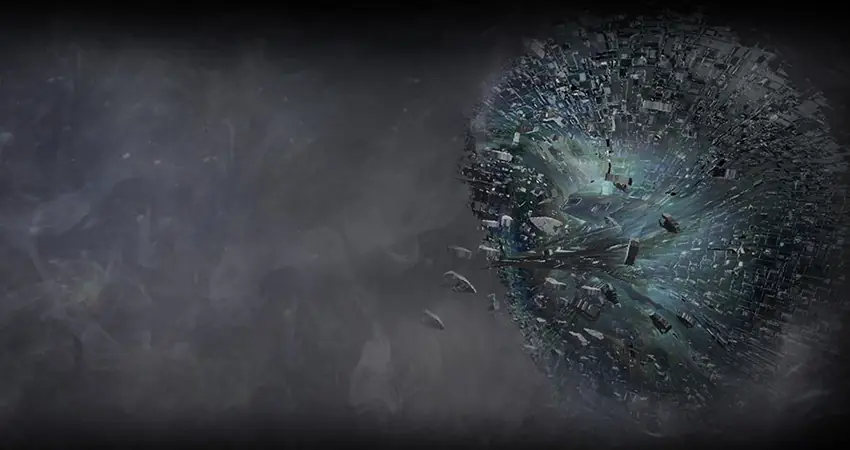 The new Path of Exile: Delirium league has been released, and the queue to get into the game may take a while. Below you can find a list of Path of Exile: Delirium Challenges, which is looking like it will be one of the easier 40/40 we've seen so far in the game.
If you're new to Path of Exile or haven't had a chance to look over what to expect for the new league, check out our Path of Exile: Delirium League Breakdown. You may also want to download the newest Loot Filters to help with your leveling process.
Path of Exile: Delirium Challenges
Gear Up
Have a combined total of 1,000 Life, Mana, and Energy Shield
Have a combined total of 150 Resistance
Have a combined total of 200 Attributes
Complete Delirium Encounter I
Face your fears by passing through a Delirium Mirror
Obtain a reward from a Delirium Encounter
Survive the madness
Complete these Quests
The Dweller of the Deep
Sever the Right Hand
The King's Feast
Kishara's Star
Fastis Fortuna
Defeat these Act Bosses I
Act 1: Merveil, the Twisted
Act 2: Vaal Oversoul
Act 3: Dominus, Ascendant
Act 4: Malachai, The Nightmare
Act 5: Kitava, the Insatiable
Complete Encounters I
Interact with a Massive Shrine
Open an Arcanist's Strongbox
Complete a Delve Encounter
Defeat a Red Beast at the Blood Altar
Complete Encounters II
Allocate a Major God Power
Allocate a Minor God Power
Upgrade an Incursion Room
Use Essences
Weapon
Shield or Quiver
Helmet
Body Armor
Gloves
Boots
Ring
Amulets
Belt
Defeat these Act Bosses II
Act 6: Tsoagoth, The Brine King
Act 7: Arakaali, Spinner of Shadows
Act 8: Lunaris, Eternal Moon and Solaris, Eternal Sun
Act 9: The Depraved Trinity
Act 10: Kitava, the Insatiable
Defeat Delirium Monsters
Normal (0/1,000)
Magic (0/500)
Rare (0/100)
Defeat the Conquerors of the Atlas
Baran, The Crusader
Veritania, The Redeemer
Al-Hezmin, The Hunter
Drox, The Warlord
Sirus, Awakener of Worlds
Complete Vendor Recipes
Cartographer's Chisel
Orb of Chance
Chaos Orb
Sextant
Vaal Orb
Blight Oil
Catalyst
Itemised Metamorph Sample
Craft Items Using Currency
Orb of Transmutation
Orb of Alteration
Orb of Alchemy
Chaos Orb
Essence
Fossil
Catalyst
Oil
Turn in Divination Cards
Scarab
Shaper or Elder Item
Six-Linked Item
Stack of Currency
Two-implicit Unique Item
Unique Maps
Complete Encounters III
Defeat Lord of the Grey in Belfry Map without being affected by Devouring Darkness
Defeat The Brittle Emperor in Wasteland Map while standing in his Consecrated Ground
Defeat Nightmare's Omen in Primordial Pool Map without taking damage from his Blood Projectiles after he has submerged at least twice.
Defeat He of Many Pieces in Museum Map while he has at least 15 Chaos Bombs active.
Complete Delirium Encounters II
Apply a Delirium Orb to a Map
Complete a Rare Map that is affected by a Delirium Orb
Complete a Rare Map with maximum Delirium
Use Betrayal Benches
Add a Veiled Modifiers to an item
Add Quality to Map Item
UPgrade a Beachstone
Convert an Amulet into a Talisman
Add experience to a Gem
Transform colour of at least 1 socket to White
Complete Twinned Maps
Complete Delirium Encounters III
Banishing Flame
Bolt Cross
Burrowing Blade
Cascading Storm
Conflagurating Path
Crushing Leap
Crushing Terror
Diluting Touch
Eroding Touch
Frozen Flume
Glaciator
Icicle Wreath
Jagged Swell
Paralysing Touch
Putrify Dead
Ring of Fire
Scatter Storm
Scorched Earth
Shatter Dead
Shockbomb
Spatial Distortion
Spawn Dead
Vengeful Blast
Vengeful Bones
Vengeful Chase
Vengeful Gang
Vengeful Grip
Vengeful Pack
Vengeful Skyfire
Vengeful Soul
Vengeful Stalker
Vengeful Touch
Vengeful Whorl
Complete Unidentified Maps
Achieve Ascension
The Labyrinth
The Cruel Labyrinth
The Merciless Labyrinth
The Eternal Labyrinth
Experiment with Cluster Jewels
Small Cluster Jewel
Medium Cluster Jewel
Large Cluster Jewel
Rare Cluster Jewel
Unique Cluster Jewel
Connect a Small Cluster Jewel to a Medium Cluster Jewel which is connected to a Large Cluster Jewel
Complete Encounters IV
Open Strongboxes (0/100)
Complete Abysses (0/50)
Interact with Shrines (0/150)
Open Perandus Chests (0/150)
Obtain Rewards from Vaal Side Areas
Additional Sacrifice Fragment
Leveled Gem
Unique Item with 1 Implicit Modifier
Unique Item with 2 Implicit Modifiers
Fossil
Itemised Prophecy
Additional Divination Card
Incursion Rare Item
Additional Vaal Orb
Obtain Rewards from Delirium Encounters
Complete Encounters while in Mist
Defeat an Incursion Architect
Defeat a Betrayal Target
Defeat a Blight Boss
Defeat a Metamorph Boss
Complete Delirium Encounters IV
Twinned Map
Rare Map at Awakening Level 8
Elder Guardian Map
Shaper Guardian Map
Explore the Atlas
Bonus Objectives (0/140)
Awakening Bonus Objectives (0/140)
Reach Level 90
Reach level 90. This challenge still counts if you die afterward.
Complete Encounters V
Defeat Varhesh, Shimmering Abberation in Terrace Map without becoming Fearful
Defeat Enticer of Rot in Spider Forest Map within 5 seconds of Avatar of Rot's death
Defeat Lady Stormflay in Ghetto Map while you are affected by Vulnerability
Defeat Piety the Empyrean in Shrine Map while you are affected by Piety's Rage
Complete Simulacrum I
Complete the fifth wave in the Simulacrum
Complete the tenth wave in the Simulacrum
Complete the fifteenth wave in the Simulacrum
Complete the Simulacrum
Defeat Omniphobia, Fear Manifest or Kosts, The Revelation in the Simulacrum
Curious Corruption
Corrupted Implicit Modifier
Two Corrupted Implicit Modifiers
Influenced Rare Item
Turn a Unique Item into a Rare Item
White Socket
6-linked Item
Additional Gem Level
Additional Gem Quality
Vaal Skill Gem
8-modifiers on a Rare Map
Additional Map Tier
Unidentified Map
Vaal Temple Map
Unique Jewel
30% Quality
Complete Encounters VI
Defeat a Possessed Rogue Exile
Exchange Perandus Coins with Cadiro Perandus (0/5000)
Defeat a Bestiary Boss
Defeat Atziri in the Temple of Atzoatl
Defeat Map Bosses
Defeat Map Bosses while they are under the effects of Delirium
Complete Unique Maps
Acton's Nightmare
Caer Blaidd, Wolfpack's Den
Death and Taxes
Doryani's Machinarium
Hall of Grandmasters
Hallowed Ground
Maelstrom of Chaos
Mao Kun
Oba's Cursed Trove
Olmec's Sanctum
Perandus Manor
Pillars of Arun
Poorjoy's Asylum
The Coward's Trial
The Putrid Cloister
The Twilight Temple
The Vinktar Square
Vaults of Atziri
Whakawalrua Tuahu
Complete the Epilogue Questline
Picking up the pieces
Chasing a Dream
The Elderslayers
The Crusader
The Warlord
The Redeemer
The Hunter
The Awakener of Worlds
Complete Simulacrum II
Complete a wave of monsters which spawns two bosses in the Simulacrum
Obtain a Rampage Streak of 300 in the Simulacrum
Complete wave of monsters in the Simulacrum (0/100)
Complete Deadly Encounters
Uber Elder
High Templar Venarius in The Cortex
Domain of Timeless Conflict
Mastermind at an area level of 83
Leave to Chance
Use Orbs of Chance resulting in 10 of the 12 outcomes:

Magic Weapon
Magic Strongbox
Magic Map
Magic Jewel
Rare Weapon
Rare Strongbox
Rare Map
Rare Jewel
Unique Weapon
Unique Strongbox
Unique Map
Unique Jewel
Complete Endgame Grinds
Level 100
Complete Delve Encounters at an area level of 80 or higher in the Azurite Mine (0/500)
Cleanse Darkshrines in the Endgame Labyrinth (0/400)
Complete Blighted Maps (0/50)
Defeat Conquerors of the Atlas (0/100)
Defeat waves of monsters in the Simulacrum (0/750)
Path of Exile: Delirium Rewards
Here's a list of this league's Challenge rewards, which you receive for completing a set number of the challenges listed above.
Delirium Horns – 12 Challenges
Delirium Cloak – 24 Challenges
Delirium Wings – 36 Challenges
Delirium Challenger Trophy (19-40 Challenges)