Otakle Answers (May 2022)
A look at today's daily Otakle answer, as well as historical solutions from previous days.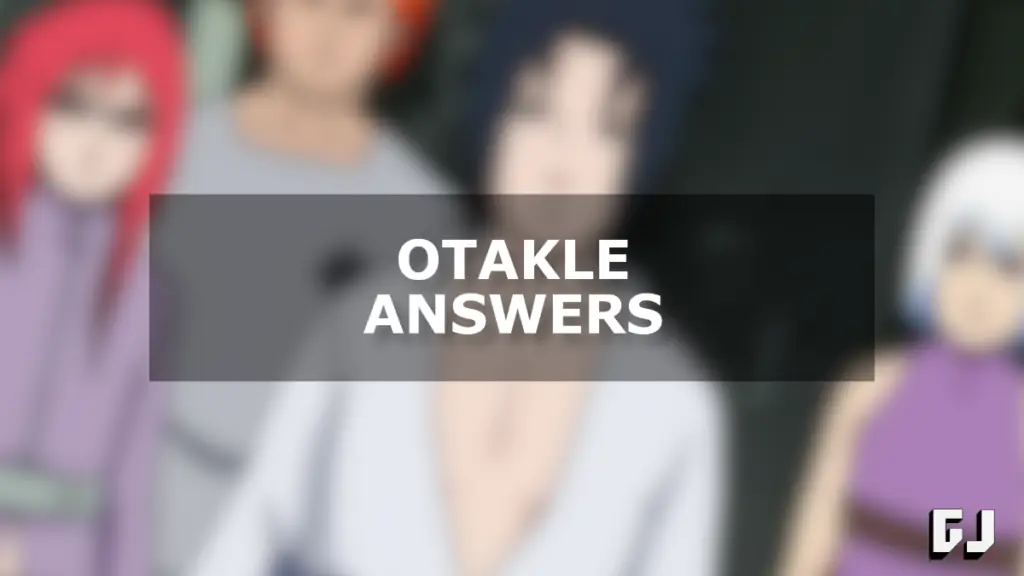 Wordle has taken the word game world by storm. Its minimalistic, yet challenging style has wormed its way into millions of routines since its debut in November. Since then, there have been countless variations on a familiar theme as developers realize the formula's potential. It only makes sense that the logical next step is to make Wordle, but for anime and game characters whose names consist of five letters.
What?
It's a legitimately challenging take on the original's blueprint. If you think you're up to the challenge, take your shot! If you have difficulties, however, feel free to come on back and check the answers. No one can judge you.
Otakle Answers
Otakle #114 (May 21)
Otakle #113 (May 20)
Otakle #112 (May 19)
Otakle #111 (May 18)

Source: The Way of the Househusband

Otakle #110 (May 17)

Character: RIKKA Takanashi

Source: Love, Chunibyou, & Other Delusions

Otakle #109 (May 16)

Character: LEONE Abbacchio

Source: JoJo's Bizarre Adventure: Golden Wind

Otakle #108 (May 15)
Otakle #107 (May 14)

Character: ARALE Norimaki

Otakle #106 (May 13)
Otakle #105 (May 12)

Source: Food Wars: Shokugeki no Soma

Otakle #104 (May 11)

Source: Magi: The Labyrinth of Magic

Otakle #103 (May 10)
Otakle #102 (May 9)

Character: KAORI Miyazono
Source: Your Lie in April

Otakle #101 (May 8)

Character: CANTI
Source: FLCL

Otakle #100 (May 7)

Character: MAKAR
Source: The Legend of Zelda: The Wind Waker

Otakle #99 (May 6)

Character: JOSEE
Source: Josee, The Tiger and the Fish

Otakle #98 (May 5)

Character: KAINÉ
Source: Nier: Replicant / Gestalt

Otakle #97 (May 4)

Character: MIRAI
Source: Beyond the Boundary / Kyoukai no Kanata

Otakle #96 (May 3)

Character: TIDUS
Source: Final Fantasy X

Otakle #95 (May 2)

Character: INDEX (Librorum Prohibitorum)
Source: A Certain Magical Index / Toaru Majutsu no Index

Otakle #94 (May 1)

Character: AZURA
Source: Fire Emblem Fates

Otakle #93 (April 30)

Character: KENTO (Nanami)
Source: Jujustu Kaisen

Otakle #92 (April 29)

Character: KARIN
Source: Naruto: Shippuden
Otakle Answers FAQ
How to Play Otakle
Otakle is free-to-play via the official website here. Simply visit the site and take your shot at the right answer! You have six tries to guess the anime / game character using context clues.
How to Share Your Results
Otakle makes it easy to share your results. After you successfully guess the character, you can tap on the Share button on the results page. The results are copied to your clipboard, and you can paste them anywhere.
Otakle is still a relatively new game, so stay tuned for future answers and clues. In the meantime, you can check out some other related word games like Anime Heardle, Quordle, Octordle, and the one that started it all — Wordle!