Today's Spanish Wordle: Hint & Answer (August 2022)
¡Es hora de jugar Wordle!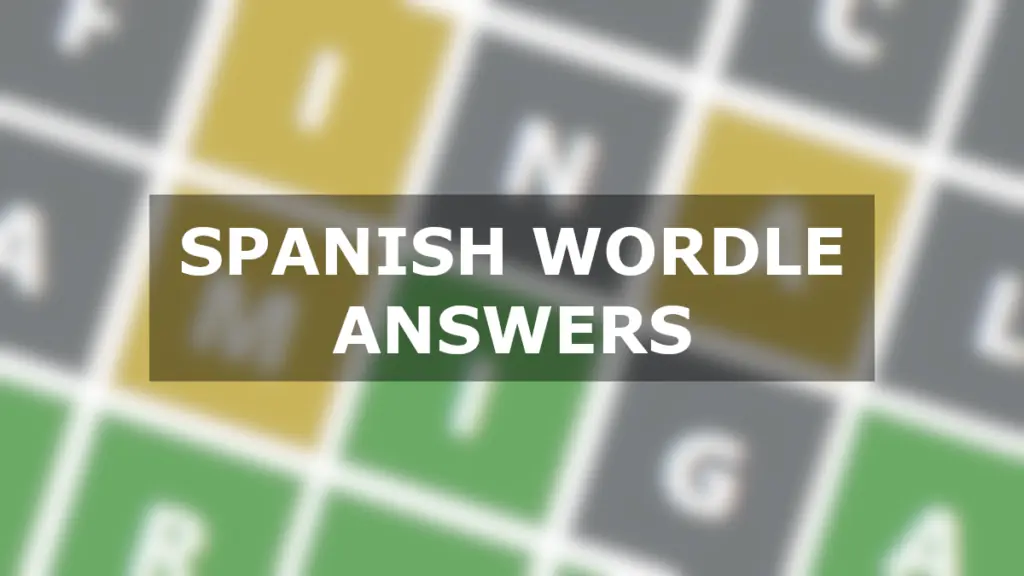 ¡Es hora de jugar Wordle! It's no real surprise that, in a world where we have Wordle variants for every fandom under the sun, that versions exist in other languages. In fact, it makes more sense that there's a Spanish variation than it does that there's a version to predict opening moves in Chess.
But, yes! There is, in fact, a Spanish version of Wordle! If you'd like to test your bilingual mettle, give it a shot! But, if you'd like some assistance with this variant, we here at Gamer Journalist would like to offer that assistance! So, follow along for some hints and answers to the daily Spanish Wordle!!
Today's Spanish Wordle: Hints and Answers
Wordle can already be incredibly difficult. So, it's no surprise that its Spanish variant has some scratching their heads. If this is you, there is absolutely no reason to feel ashamed about seeking assistance!! To that end, we'll be providing clues and answers for each day's daily puzzle in Spanish Wordle! Don't worry: we won't immediately spoil the answers. We'll first offer hints or clues to help you figure it out on your own, then we'll spoil the answers.
So, here are the clues for August 16, 2022:
Today's word begins with a G and ends with an O.
This word contains TWO vowels.
Today's word contains TWO syllables.
Today's Spanish Wordle Answer
The Spanish Wordle for today, August 16, is GASTO.
Share this page with your friends if they often ask themselves, "what is the Spanish Wordle word today?"
Did you get the correct answer? If not, better luck tomorrow!
Previous Spanish Wordle Answers
August Spanish Wordle Answers
August 16 – GASTO
August 15 – ARBOL
August 14 – EBRIO
August 13 – SUERO
August 12 – CALVO
August 11 – TRAJE
August 10 – DRAMA
August 9 – RUBIO
August 8 – FLACO
August 7 – FRASE
August 6 – QUESO
August 5 – SUENA
August 4 – CURSO
August 3 – TESON
August 2 – SORDO
August 1 – NOVIA
July Wordle Answers
July 31, 2022 – TEÑIR
July 30, 2022 – QUEDO
July 29, 2022 – SORDA
July 28, 2022 – SUFRO
July 27, 2022 – CISNE
July 26, 2022 – ATOMO
July 25, 2022 – SIFON
July 24, 2022 – POLEA
July 23, 2022 – AGUDA
July 22, 2022 – HORNO
July 21, 2022 – ESPIA
July 20, 2022 – BUENA
July 19, 2022 – LIMON
July 18, 2022 – MIXTA
July 17, 2022 – PAÑAL
July 16, 2022 – ARDER.
How Does Spanish Wordle Work?
Spanish Wordle works in largely the same manner as its English counterpart. The objective is to guess the correct word in only six tries. Every guess must be a five-letter word and must be recognized by the game's dictionary. This, of course, means that you should have at least a cursory knowledge of Spanish, as you won't get anywhere by simply taking shots in the dark. As with the original, correct letters will be colored green, misplaced letters will be colored yellow, and incorrect letters will be darkened.
When Does Spanish Wordle Reset?
A new Spanish Wordle is available every night at around 11 p.m. CT.
How Do You Share Spanish Wordle Results?
Once you've solved a puzzle, a pop-up will appear with your overall results. Click on the button that reads COMPARTIR RESULTADO to share automatically. You can also share manually to Twitter, WhatsApp, and Telegram — or, you can simply copy your results to the clipboard — via the five buttons underneath.