New World Open Beta begins on Sept. 9, registrations now open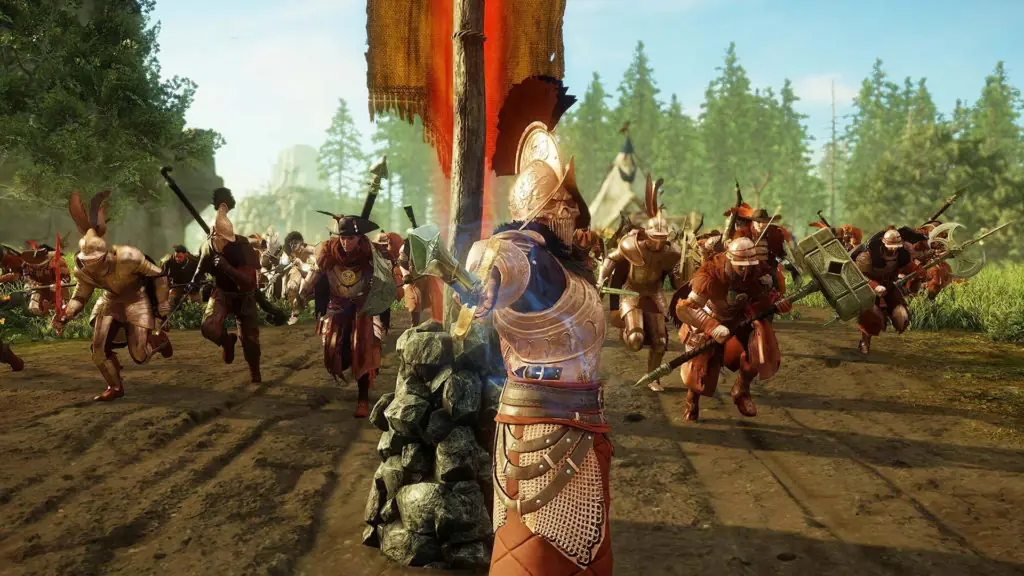 Back at the end of August, New World announced they would be doing an Open Beta in September. The news came a few weeks after the Amazon MMO got pushed back at least an entire month. Currently, the tentative release date is still September 28, 2021. In the meantime, players can register for the New World Open Beta on Steam. If you missed the announcement entirely, we've got you covered with the details.
When is the New World Open Beta?
The New World Open Beta begins on Thursday, September 9 at 10 AM EST and ends on Monday, September 13, 2:59 AM EST. That means you'll have a good three full days to venture through Aeternum and see what it's all about.
During the previous Closed Beta event, Amazon uncovered various issues, from server stability problems and over-populated servers that led to queue times. The Open Beta will utilize Steam's Playtest feature, which leads us to our next topic.
How to register for the New World Open Beta
To register for the New World Open Beta, follow these steps:
Launch Steam or visit the Steam website.
Search for New World.
On the New World Store Page, scroll down to the "Add to Cart" area.
Find the "Join the New World Open Beta" section.
Click the "Request Access" button.
The Playtest feature is new to Steam, though New World is not the first to test it. As per the Steam docs, the Steam Playtest feature allows developers to gather playtesting data for their game without the hassle of steam keys, user reviews, or wishlists. It uses a separate appID, and allows the developers to open the game up to however many players they need. That's beside the point.
As soon as New World Open Beta begins, you will receive an email to whichever address is associated with your Steam account. The email will notify you when the New World Open Beta is live so that you can download and play it right away. Easy peasy.
The New World Open Beta will support English, French, German, Italian, Spanish, Polish, and Brazilian Portuguese. Content creators are welcome to share and record footage, but it's important to note the product is not yet finalized. We don't anticipate much will change with only a few weeks remaining until the tentative launch date, but you never know.
All progress from the Open Beta will NOT carry over to the official launch. There also may be queue times due to the number of players participating, so manage your expectations.
See you in Aeternum!