Mobile Legends Adventure Codes (May 2022)
Save the Land of Dawn using these codes!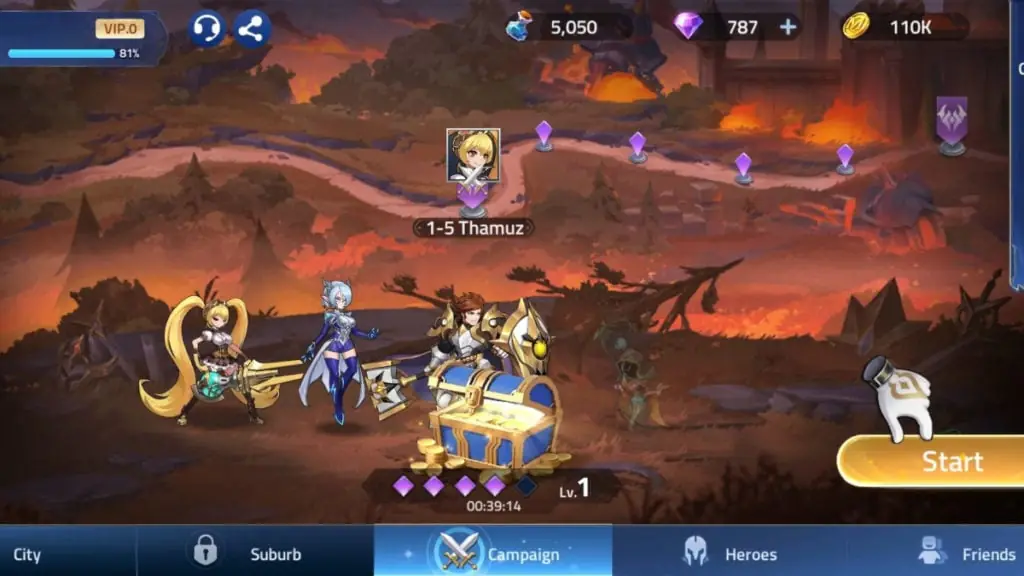 Mobile Legends Adventure is an idle RPG that can be played with minimal effort. Its story is conveyed through a visual novel format with battles being conducted in-between story segments. What's more, this mobile game will practically play itself while you go about your day. If you'd like it to be even easier, though … that's where codes come in.
You can use this list to redeem all of the latest available freebies. Bookmark this page by pressing CTRL+D on your keyboard to stay up-to-date on future Mobile Legends Adventure codes!
All Mobile Legends Adventure Codes
If you're looking for a complete list of Mobile Legends Adventure codes, look no further. We've compiled a full list from all corners of the 'net to ensure that you can save the Land of Dawn from almost certain devastation. Make sure you're redeeming these as soon as possible to avoid the risk of them expiring!
Current Mobile Legends Adventure Codes
KP38NH2228F — 500 Diamonds
RJYCD3 — 500 Diamonds
NEWERA0429 — 500 Diamonds
Expired Mobile Legends Adventure Codes
MLA9453 — Free Rewards
YEHQKS — Free Rewards
7YQM6G — Free Rewards
YCZ8MR — Free Rewards
EAKSUY2228C — 300 Diamonds
GU4PRS — 1000 Diamonds
Z9D9A622288 — Free Rewards
K54G8B — 500 Diamonds
PTFCPC22289 — 500 Diamonds
L2WGN8 — Free Rewards
QR2GYJ — 500 Diamonds
WJDZ7G2227D — Free Rewards
WS8DYD22286 — 500 Diamonds
VANOSS415 — 300 Diamonds
XMASFUN689 — 1000 Diamonds, 20 Premium Summon Scrolls
TBBVUA — 500 Diamonds
KB7LF7 — 500 Diamonds
DKMEQF2225W — 500 Diamonds
5TS2JD22262 — 500 Diamonds
BFU77C22263 — Free Rewards
CGUNBA22264 — Free Rewards
DPW4TB — Free Rewards
SZYP34 — Free Rewards
MBZHQ5 — Free Rewards
HJPHU222277 — Free Rewards
03PSBH — Free Rewards
CARNIVAL — Free Rewards
6OQGJ7 — Free Rewards
8TKYE8 — Free Rewards
TNEEY822275 — Free Rewards
CUNZJZ22274 — Free Rewards
Frequently Asked Questions:
How to Redeem Mobile Legends Adventure Codes
To ensure you're inputting codes correctly, follow these steps:
Open Mobile Legends Adventure on your mobile device.
At any point between missions, once you see the START button in the lower right corner, tap EVENTS to the far left.
At the bottom-left, tap NOTICE.
In the left column, click REDEEM CD-KEY.
Enter codes, then tap CONFIRM.
For more freebies, check out our Dragon Ball Hyper Blood codes, City Tycoon codes, and Button Simulator Ascended codes pages!