Mobile Legends: Bang Bang Codes (February 2023)
Mobile Legends Bang Bang packs as much fun as any Cactus Jack celebration.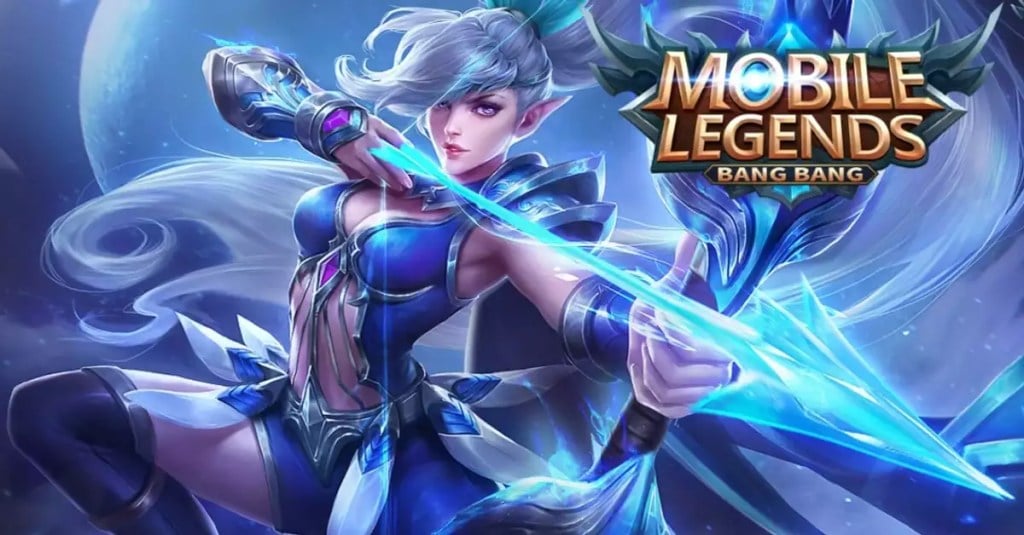 MLBB (not to be confused for Major League Baseball) is a popular MOBA game developed by Moonton. The concept of the game is like that of other MOBAs; you need to destroy enemy turrets and protect your own while using a variety of powerful heroes. Heros, skins, and other items can be earned through playing the game and bought in the in-game store.
However, if you're like me and love getting stuff for free, then the developers provide that too us as well by giving us codes. Redeem codes are used for gaining no-effort loot that can be useful during your time playing.
This game has a very strong community of players, and a lot of support in the form of guides and other things. The developers are also very active, and often share codes to help their fans out. We've included a list of active codes and expired ones. Please remember that some of the codes are time-limited or have a limited number of uses.
MLBB Codes:
Active Codes:
v399g9t35bcs22krk
yeagrbvvyn9q22mh9
tdau2xcp7nmb22k56
HOLAMLBB (new players only)
Recently Expired Codes:
There are far to many expired codes to list here, however, I'll list a few of the more recent ones for you.
rek322nqnu5p22j7k
k2qw7m8g9b3r22hh8
5p3ucs25wxf722hhf
o6pw0gc6c
phrrht6srjya22hht
How to Redeem a Gift Code
Redeeming your gift codes for MLBB is super easy, barely an inconvenience. Just follow the steps below.

First go to Settings.
Select the Mobile Legends code exchange page
Locate your Account ID (it's located by tapping on your profile icon).
Next, head to the Mobile Legends website and go to the Code Exchange page there. Type your Account ID number where it says Game ID, and then Send.
You will then receive some in-game mail with a code inside. Copy and paste that code into the Verification Code box on the website (it expires after 30 minutes).
You're all good after that. You can start typing in the codes you want, and then press Redeem.
The code rewards should arrive in your in-game mailbox shortly after you enter them.
How can you get more codes for MLBB?
Eager for more MLBB codes? Here are a few ways to get more. Stay in-touch with the community and the developers through social media. You can do this by joining their Discord, Facebook TikTok, and Youtube. Not only will you see the latest codes, but you'll also learn more about the game, its events, and much more!
Why are my gift codes not working?
Sometimes you'll find that a code isn't working, and this may be happening for a few reasons. Some common reasons are that the code is expired or that the code has been entered incorrectly.
In any case, the game will alert you to why the code failed. Please make sure that you enter the redemption code as we have displayed above. Ensure that you're using the correct letter case and entering any special characters.
Other Ways to Get Free Rewards in MMLB
It may seem like a simple thing, but first, make sure to take advantage of the daily tasks and bonuses. You can earn around 230 BPs every day just by doing daily tasks, and you can accumulate them to open a weekly activity chest, which gives you around 500 BPs every week. You can also earn extra rewards, including BPs from the Lucky Spin as well. There is plenty of ways to earn in-game rewards without spending actual money. If you're someone who loves to grind in games, like myself, then this process can be quite fun.
What kind of a game is MLBB?
Like most MOBAs, players must also level their heroes up by defeating enemy forces, enemy AI minions, turrets, and player-controlled heroes. Doing so earns you in-game currency that you can spend on items which boost your hero's stats. Players can choose from a plethora of heroes, each with their own unique ability, skills, and responsibilities. It's a very competitive game, similar to titles like League of Legends.
Don't forget to explore our game codes page to find more codes for games that you enjoy playing. We follow the game's developers closely and will update you as soon as new codes are available, so we recommend that you check back regularly. If you have any codes that we're missing then comment them below.
About the author