Madden 24 Cheat Codes (September 2023)
Score the winning touchdown with a helping hand.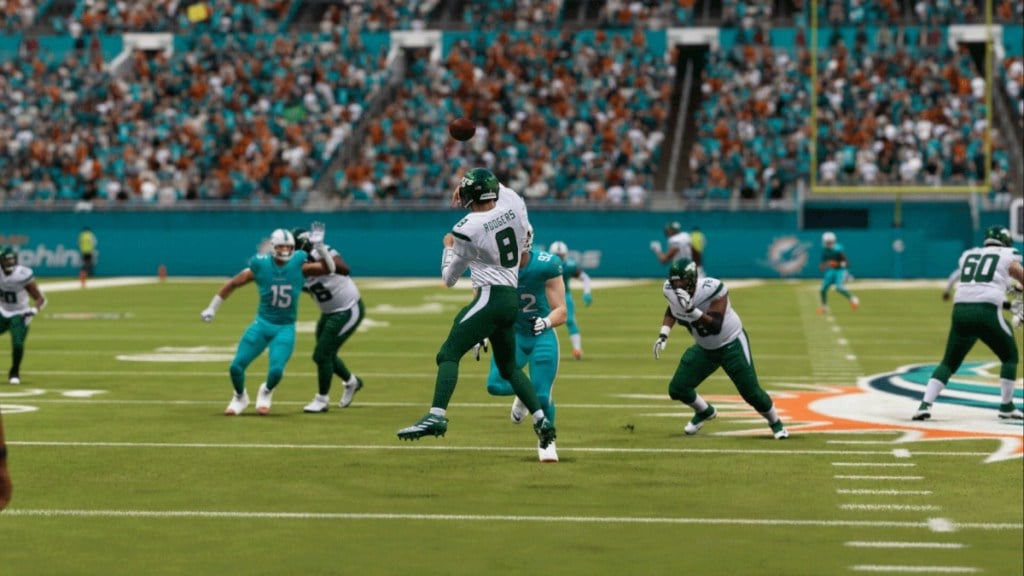 Madden NFL 24 has been in the hands of sports fans for a few weeks now, and, despite the honorable and competitive nature of football as a whole, many are curious to learn about cheat codes. There are countless fans out there who would rather play the game single-player, inserting a few cheat codes to speed up their win streak.
If you're looking for cheats, you've come to the right place! Take a look below for all active cheats for the football, along with how to activate them, to win your next match!
Cheat Codes for Madden 24
Current Cheat Codes
As of this writing, there are no available cheat codes for Madden NFL 24.
It's not uncommon for annual sports games to lack cheat codes. They release so regularly that folks don't usually have time to track down codes or create them to gain an advantage in single-player matches.
Expired Cheat Codes
There are currently no expired cheat codes at this time.
Activating Madden 24 Codes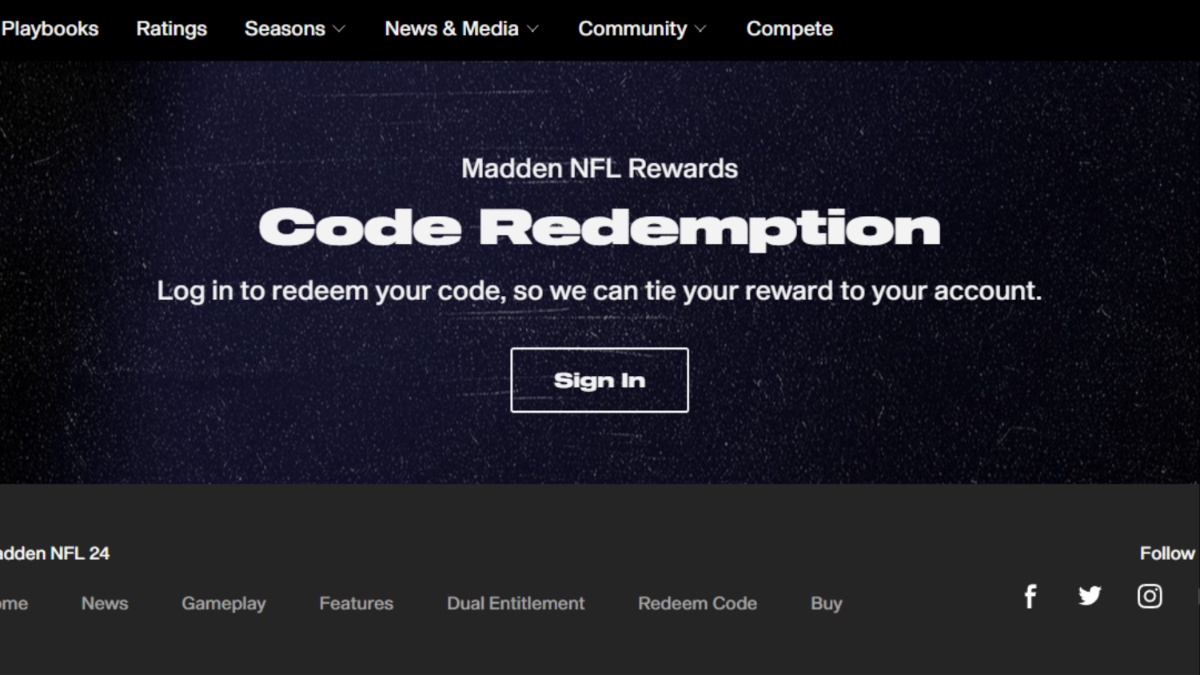 If you do happen to come across a code for Madden 24 from the developer or publisher, you can activate it via:
Join Madden Rewards
Input your code
Click 'Redeem'
How Can You Get More Madden NFL 24 Codes?
Keep an eye on Gamer Journalist; we'll add new cheat codes as they crop up. Occasionally, the developer and publisher may release codes for redemption, but these will likely be promotional pieces, like downloadable content, and not actual cheats for the game.
You can follow the official Twitter/X channel for Madden NFL 24 – @EAMaddenNFL, or their official Facebook Page – EA Sports Madden NFL, for more information on upcoming codes and drops!
Why Are My Madden NFL 24 Codes Not Working?
There are a number of reasons why your Madden NFL 24 codes may not work, including:
Check your spelling and capitalization to ensure everything is correct.
Ensure the code was not previously used by someone with your account.
Most often, these developer codes are case-sensitive. As such, you'll want to ensure you're carefully and correctly typing out the code.
Other Ways to Get Free Rewards in Madden NFL 24
The best way to earn free rewards in Madden NFL 24 is by playing the game. As you progress, especially in Ultimate Team Mode, you'll unlock a variety of rewards. These rewards include additional roster packs, player cards, and coins for additional unlocks.
To improve your odds of unlocking rewards, keep on practicing and play online!
What is Madden NFL 24?
Madden NFL 24 is the latest installment of the long-running football franchise from Electronic Arts. This year's release includes advancements to player character movement, with a greater focus on realism, along with better AI overall.
Long-time fans of the genre and series will feel right at home, as always, but find the new innovations, like FieldSENSE, Hit Everything 2.0, and Skill-Based Passing 2.0, to be total game-changers!
Whether you've played every iteration of Madden NFL or are a complete newcomer to the series, 24 is a fantastic entry point!
---
If you want more cheat codes for your games, stay tuned to Gamer Journalist! You may also enjoy the Hogwarts Legacy PS5 Cheat Codes!
About the author