Immortal Summoners Codes (January 2022)
We have the complete list of the latest working codes for Immortal Summoners that you can use to redeem free Diamonds, Gold, XP, and more.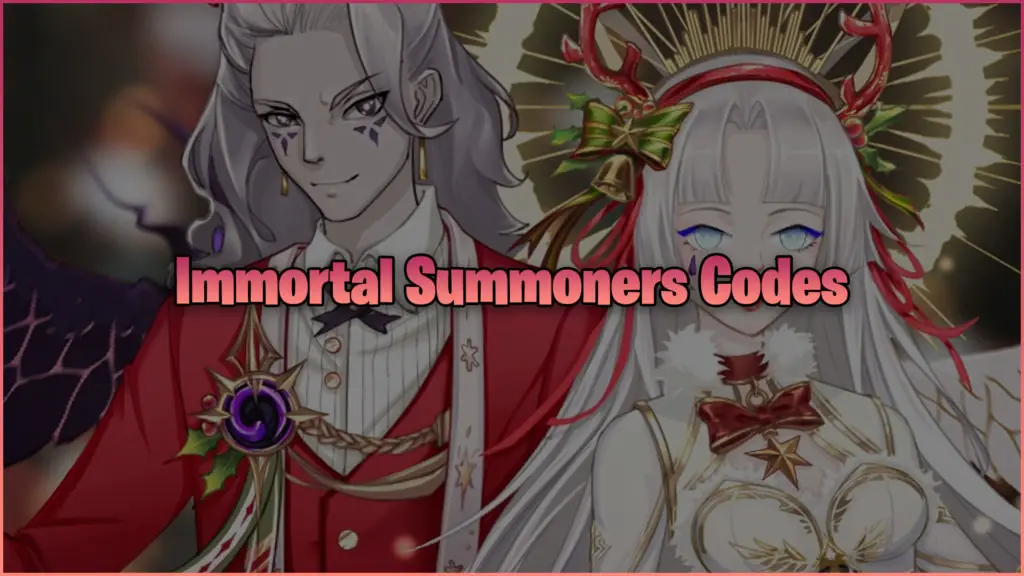 Immortal Summoners is a mobile game developed by KYoo Games. In this tactical roleplaying game, players can assemble a squad of their top heroes and unlock hundreds of skills and cards to form the strongest team. Take part in epic strategic PvP arena battles in three different modes. Don't worry, your heroes will continue fighting for you while you're offline!
You can use this Immortal Summoners codes list to redeem all the latest available freebies. We have the most up-to-date list of new working codes around. Find out how to redeem codes in Immortal Summoners under the list section below. Bookmark this page by pressing CTRL+D on your keyboard, and check back frequently for updates.
For more freebies, check our Brave Dungeon codes, Coin Master free spins, and Demon God codes pages!
Immortal Summoners Codes List
We have the complete list of codes for Immortal Summoners below. You can redeem these codes for free in-game items, currency, and other freebies. Codes expire quickly, so make sure to use them when you see them active, or else you might miss out!
Latest Working Immortal Summoners Codes
Ar1kojRW54 – Redeem code for Reward (Expires Jan 24)
vipgift – Redeem code for 40 Draws
summonergift – Redeem code for 200 Diamonds, 1 Hourglass (Gold), and 1 Hourglass (XP)
Discord – Redeem code for 400 Diamonds
6JM5KsAzkt – Redeem code for 300 Diamonds and 2 Tickets
Expired Codes
7705326d85 – Redeem code for rewards
summoner2020 – Redeem code for rewards
How to redeem codes in Immortal Summoners
Here is how to redeem codes in Immortal Summoners:
Launch Immortal Summoners on your device
Tap on your profile icon on the top left of the screen
Tap on the others tab on the left menu
Find and tap on the CDK button
Enter a working redemption code into the box
Enjoy your free in-game rewards
How to get more codes for Immortal Summoners
To get more codes, you can follow the official Immortal Summoners Facebook page for updates and announcements. You can also join the official Immortal Summoners Community Discord server to chat, get updates and announcements, and more. Alternatively, follow our code wiki to get all of the new updates and freebies. Remember to check back often!
These are all the known codes listed for Immortal Summoners. As soon as new ones release, we will add them to our list, so remember to keep us bookmarked and check back soon!
Get more codes for your favorite games through our Mobile Game Codes list.