Demon God Codes (April 2023)
We have the complete list of the latest working codes for Demon God that you can use to get some free in-game currency and freebies.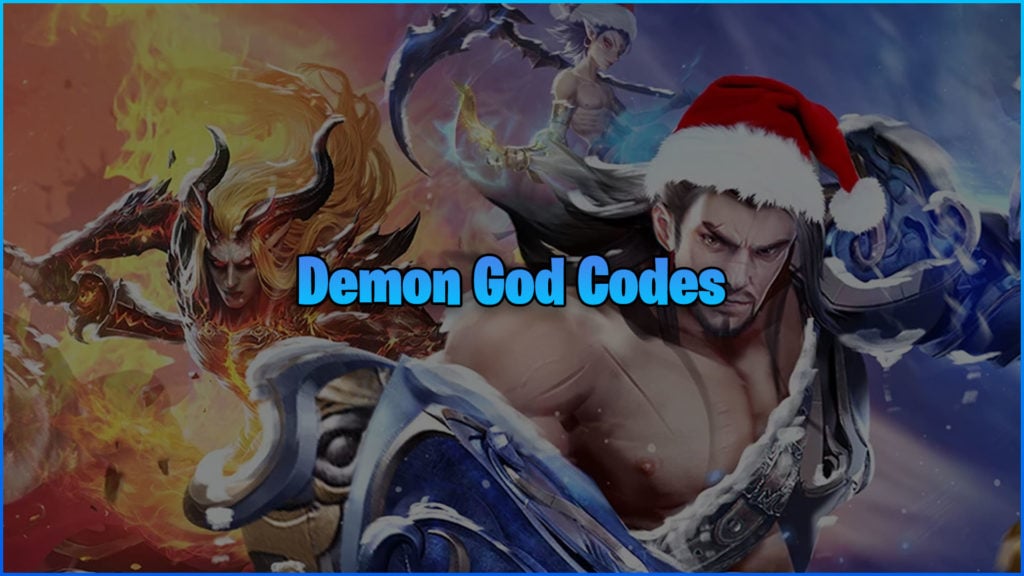 Demon God is a mobile game developed by Dreamstar Network Limited. In this idle MMORPG, players can train different classes, team up with allies in dungeons, and embark on an epic journey to battle demons. Choose between being a legendary Demon or God, kill bosses in the Divine Realm and other dungeons, and collect gear to become more powerful!
You can use this Demon God codes list to redeem all the latest available freebies. We have the most up-to-date list of new working codes around. Find out how to redeem codes in Demon God under the list section below. Bookmark this page by pressing CTRL+D on your keyboard, and check back frequently for updates.
For more freebies, check our Honkai Impact codes, State of Survival codes, and Cookie Run Kingdom codes pages!
Demon God Codes List
We have the complete list of codes for Demon God below. You can redeem these codes for free in-game items, currency, and other freebies. Codes expire quickly, so make sure to use them when you see them active, or else you might miss out!
Latest Working Demon God Codes
Easter – Redeem code for Rewards
spring

– Redeem code for Rewards

LoveU – Redeem code for Rewards
SuperBowl – Redem code for Rewards
Springfest – Redeem code for Random Treasure Bag (L) x1, Silver x900000, Lv.7 Gem Chest x3, Orange Gallery Chest x1
NewYear – Redeem code for 100 Random Treasure Bag, 3 Gem Chests, 1000K Banknote, and 5 Hero Expedition Scrolls
Expired Codes
FoolsDay – Redeem code for Rewards (Expires April 2)
Lucky – Redeem code for Rewards (Expires March 24)
SantaClaus
Bells
Reindeer
MistleToe
Stocking
SnowGlobe
Santa
SVIP000
VIPCD1
VIPCD2
VIPCD3
VIP555
VIP777
VIP999
How to redeem codes in Demon God
Here is how to redeem codes in Demon God:
Launch Demon God on your device
Tap on the Bonus button below your profile icon on the top left
Tap on the Activation Code button on the bottom of the menu
Enter a working code into the activation code box
Tap on the Redeem Pack button
Enjoy your free in-game rewards
How to get more codes for Demon God
To get more codes, you can follow the official Demon God Global Facebook page for updates and announcements. You can also join the official Demon God Community Discord server to chat, get updates and announcements, and more. Alternatively, follow our code wiki to get all of the new updates and freebies. Remember to check back often!
These are all the known codes listed for Demon God. As soon as new ones release, we will add them to our list, so remember to keep us bookmarked and check back soon!