How to Use Mods in Starfield
Expand a seemingly infinite galaxy with mods!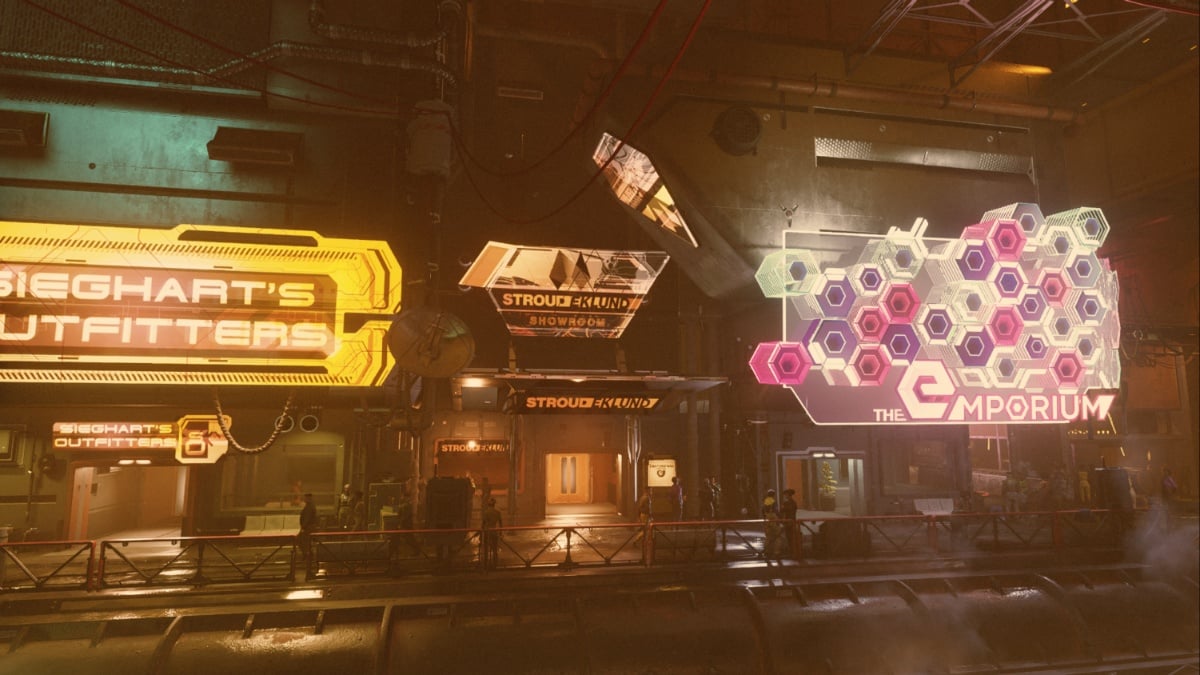 One of the core principles behind Bethesda Game Studios' titles, adding to their longevity, is the extensive modding community. Just a few weeks after the release of Starfield, the expansive science-fiction role-playing game saw a slew of mods added to Nexus Mods. There are UI tweaks, stealth overhauls, and bug fixes. Here's how to use mods and mod Starfield to your heart's content!
Modding Starfield
You have a few options when it comes to using mods or learning how to mod Starfield. The easiest way, and likely the choice most of us will utilize, is by downloading a mod manager like Vortex.
Vortex is a convenient tool from Nexus Mods that allows users to download game modifications conveniently, keep them up to date, and sort load orders in Starfield with the click of a button or two. It's a simplified way to mod a video game without understanding file structures or pathing.
Where to Download Starfield Mods?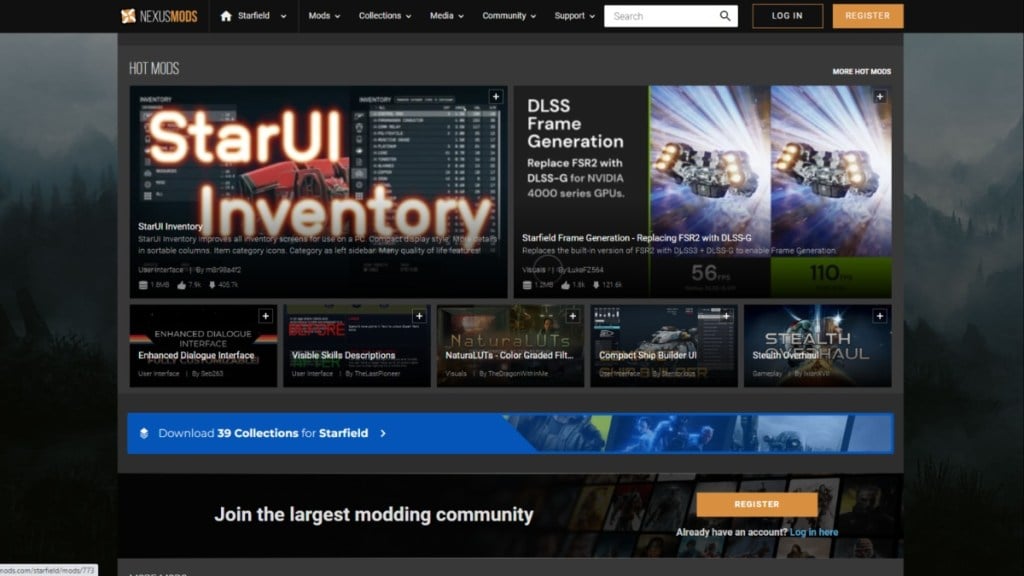 While there will likely be a mod page on the start menu screen of Starfield, just like with Skyrim and Fallout 4, it's not here yet. When it does arrive, there's a chance we'll see paid mods make a horrendous return, though that's not yet confirmed.
For now, the best way to download Starfield mods is via Nexus Mods. It's a comprehensive game modification website that hosts user-made mods for all types of games, including BGS titles, The Witcher 3, Dragon Age, and so many more.
Related: What's the Biggest City in Starfield?
How to Download Starfield Mods
Once you're done sifting through the extensive and ever-growing library of mods for Starfield on Nexus Mods, it's time to download one. By clicking on the mod you want, you'll note a selection of selectable tabs under the screenshots and upload information. These tabs include:
Description
Files
Images
Videos
Posts
Bugs
Logs
Stats
Most of this information is fun to sift through, as it offers better insight into the mod and those downloading it, but you want to select the 'Files' tab. Here, you'll find the actual mod, and we recommend choosing the 'Mod Manager Download' option, as it will automatically open and install via Vortex. From there, you can activate and enable your preferred mod for use in-game.
Recommended Starfield Mods
As of this writing, Starfield has a few hundred available mods. You should expect that number to grow exponentially next year when the official mod toolset comes out. But for now, consider the following Starfield mods to enhance your gameplay experience:
Easy Digipick: Simplifies the lockpicking mini-game in Starfield for those who prefer to loot without barriers.
StarUI Inventory: A total UI overhaul for the inventory system in Starfield to include more information, image icons, and better sorting capabilities.
Stealth Overhaul: A complete overhaul of the stealth mechanics in Starfield, including a revamp of the NPC detection meter.
---
Starfield is already a massive experience with over 1,000 planets to explore, and mods improve the experience tenfold. But for now, let Gamer Journalist help you with the Starfield Mysterious Farm Location Explained and Starfield: Best Build for Space Combat while you wait for new mods to release!
About the author