How to unlock the Medical Clinic Door in Watch Dogs: Legion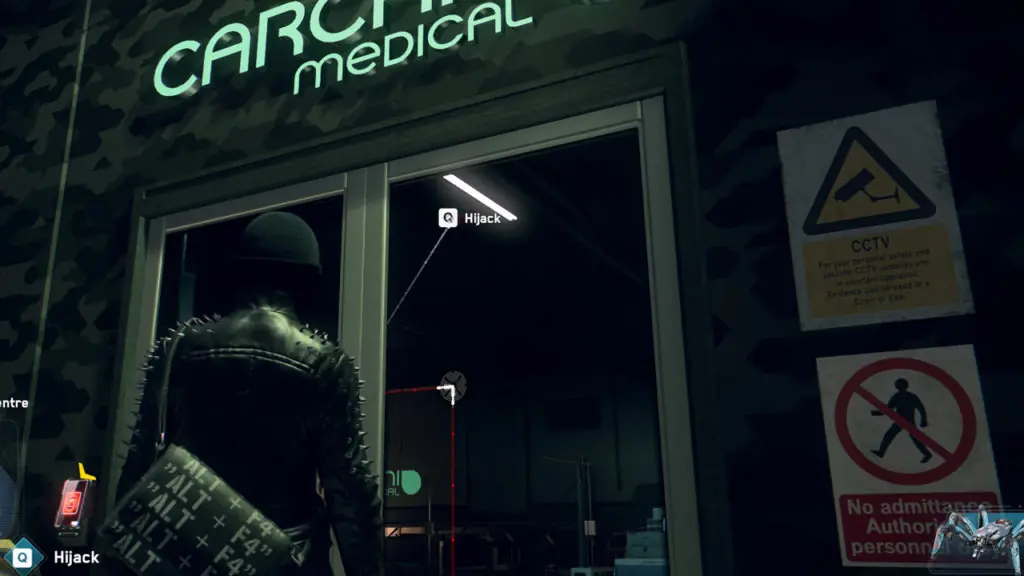 While inside the European Processing Center, you will need to do a series of quests. One of them is to investigate some AR footage, which requires you to unlock the Medical Clinic door. If you're stuck at this part, don't worry, because we'll show you how to complete it easily. Here's how to complete Lost in Process, investigate the AR Footage, and unlock the Medical Clinic door in Watch Dogs: Legion.
How to unlock the Medical Clinic Door in Watch Dogs: Legion
There is a code lock on the left of the Medical Clinic door, but the question is how to open it. If you scan the area, you can find any nearby electronics to hijack, such as a security camera. At first glance, it is possible to miss it, but there's a camera on the ceiling inside the clinic. Make sure you are standing right next to the door so you have a view of the ceiling. Hijack the camera, and then you can solve the puzzle to activate the code lock.
You have to rotate a few nodes, and your goal is to make them all blue. Doing so gives you access to the front door via the access code lock. After hijacking the security camera, look around the room for all the nodes and press Q (on PC) to rotate them. After they are all lined up, you can open the front door to the Medical Clinic.
Head inside and take a left, and you should see a tank on the floor that you can interact with to reconstruct AR. After rebuilding the AR to see what happened in the room, you'll need to follow Angel outside to continue analyzing what happened. Next, the Lost in Process quest is complete. Following this one, and you can begin on Clan Kelley's New Export.