How to Spectate Your Friends in Fortnite Chapter 3: Season 2
Do you ever get the feeling that you're being watched?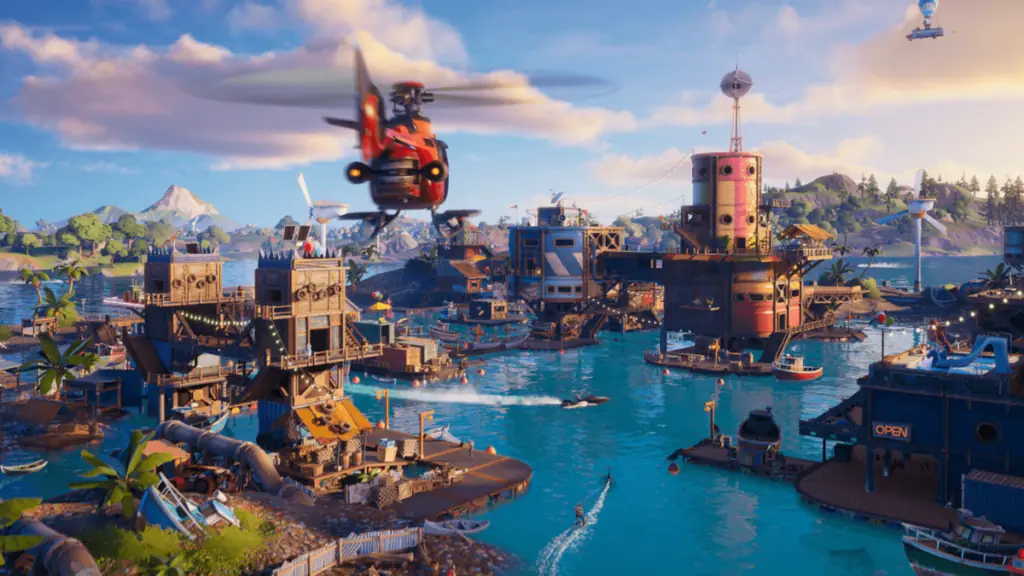 Fortnite is one of the most beloved free-to-play battle royales on the market. Since 2019, the game has seen a consistent monthly player base in the hundreds of millions, according to ActivePlayer. In the intense, high-flying action of Fortnite, players seek to survive not only 99 other players, but also the malicious storm. But, what if players don't necessarily want to participate in the action, but watch it?
One feature of the game allows players to spectate matches. It's a fun way of supporting friends or observing strangers' tactics and learning to improve. But, it might not be immediately obvious how to use this feature. Here's how to spectate your friends — and strangers — in Fortnite.
How to Spectate Friends in Fortnite
It used to be possible to spectate friends' matches using the "Watch Game" feature, but it has since been removed. In previous iterations of Fortnite, the "Watch Game" feature was added to allow spectating friends' without joining their game. Alas, it looks like this feature was removed as of Chapter 3: Season 1. Whether it's planned to make a return or not in future installments has yet to be announced.
But, not all hope is lost! If you would like to spectate a friend, you'll need to join their lobby. Then, you'll need to wait 30 seconds from the start of the match. It's not clear why Epic Games has made this feature so complicated compared with previous instances, but here's hoping it'll be clarified in the future!
How to Spectate Strangers in Fortnite
As of writing, the only way to spectate strangers in Fortnite is to be eliminated by them. At that point, you can see the match from their perspective, as well as other surviving players. It may be sad to see you've been eliminated, but you can use this opportunity to take notes on what other players are doing!
Frequently Asked Questions
How to Spectate in Fortnite on Consoles / PC?
As of writing, the method of spectating does not change depending on your platform of choice. Regardless of which version of Fortnite you're using, you'll have to join a friends' lobby to spectate. If this changes in the future, we'll update this page. If you use CTRL+D to bookmark this page, you can stay up-to-date if and when that happens!
Stay with Gamer Journalist for more Fortnite news and guides just like this one.