Is Fortnite Dead? How Many are Playing in 2022?
Is there anybody out there? If so, 1v1 me.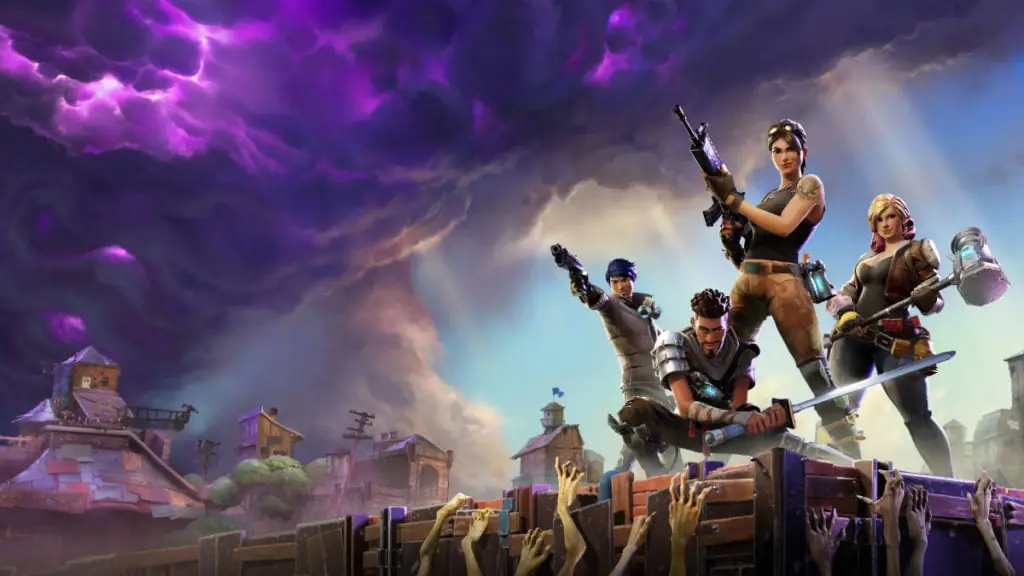 It's no exaggeration to say Fortnite quite literally changed the game when it first entered early access in 2017. It's one of the most popular free-to-play games on the market with average monthly players in the hundreds of millions since as early as June 2019, according to ActivePlayer. In the time since launch, the battle royale game has organized massive crossovers including collaborations with Marvel, DC Comics, Rocket League, The Walking Dead, and Rick and Morty.
In addition to the pop-culture crossovers, various events have been held with musical artists such as Travis Scott and Ariana Grande that have propelled Fortnite to the mainstream.
It has almost been five years since Fortnite launched, and it's almost been two years since it left early access. In that time, there have been several trailblazing chapters with just as many seasons in each. But the game has still become somewhat of a meme thanks to streamers such as Tyler "Ninja" Blevins and the various lawsuits related to dances included in the game, like the "Carlton." So, the question needs to be asked: is Fortnite dead?
How many are playing Fortnite in 2022?
As of writing, Fortnite has an estimate of between 960,000 and 3,016,000 concurrent, active players, according to both PlayerCounter and ActivePlayer. It's most popular in the United States (27.52%), Brazil (8.08%), and Russia (5.50%). In the last thirty days, the average monthly player count is estimated to be 268,051,143, and it's been consistent since the start of 2022. Epic Games has recently incorporated a new mode where the building mechanic has been turned off, which could have revitalized their player base, but it appears the game was still quite popular before this happened.
Fortnite Chapter 2, Season 1 began on Oct. 15, 2019, after a limited-time event referred to as Fortnite: Blackout. In the event, the game was intentionally unavailable for two days, resulting in a peak of 1.5 million users watching the game on Twitch. In terms of active players, the following month marked an estimated jump of 44,741,808 players, and ever since then, the total hasn't dipped below 200 million.

That being said, however, the release of Fortnite Chapter 3, Season 1 did not see a similar jump. In fact, the estimated average monthly players for December 2021 — the chapter's release month — was just over 275 million, and it hasn't surpassed that total yet in 2022. That's still a lot of people playing Fortnite, though.
Compared with other free-to-play games like Apex Legends, which in the last thirty days has received an estimate of 194,543 players according to SteamCharts, or Lost Ark, which has received an estimated 311,615 players, it could be said that Fortnite is still on target to continue their domination of the free-to-play market.
So, is Fortnite dead? No, quite the opposite. While the game's momentum did slow somewhat with Chapter 3, it still is a massive dominant force. If they continue with the crossovers and new modes, they could stand to entice even more new players to participate in the chaotic, storm-chasing action.
Fortnite is developed and published by Epic Games. It is available via PC, Mac, PlayStation 4, PlayStation 5, Xbox One, Xbox Series X|S, Nintendo Switch, and Android.