How to Put Items Behind You Mario Kart 8 Deluxe?
Watch out for shells!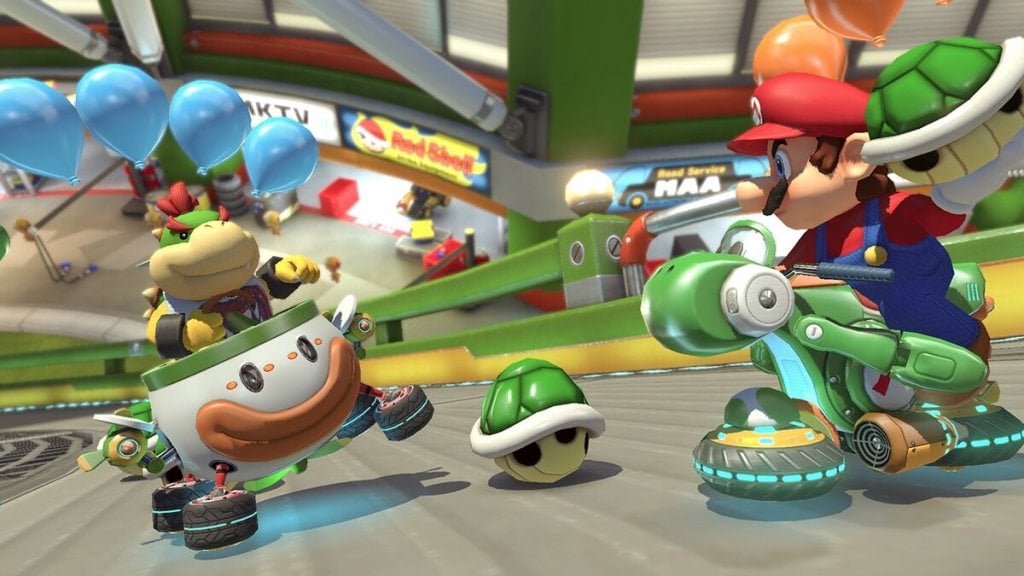 Mario Kart 8 is one of the craziest games that I have ever played with my friends. Friends become enemies in an instant when you throw items at one another. What if I were to tell you there's a way to put items behind you to block you from getting hit? Here's how you can put items behind you in Mario Kart 8 Deluxe.
How to Leave an Item Behind You In Mario Kart 8 Deluxe?
To put items behind you in Mario Kart 8 Deluxe, you need to hold down the item button and drag it behind your vehicle. You can use plenty of items in the game to prevent your friends or enemies from making it across the finish line. Some of the items you can use and place behind you are bananas, green and red shells, and bob-ombs. These are the only items you can use, but be careful when dealing with the bomb. You could wind up blowing yourself up if you're not quick enough.
If you're still not sure how to use the item button correctly, you need to press the ZL/L button on your controller. Make sure you're holding onto the L button so you can drag it properly behind you. Some problems players have had are pressing and holding down the left stick. Do not use your analog stick when trying to place items behind you. You can also try holding down the ZL button for a long period to make it stay attached behind your vehicle.
Related: How to Update Mario Kart 8 Deluxe?
How to Throw an Item Forward in Mario Kart 8 Deluxe?
Mario Kart 8 Deluxe is more than just a racing game. It's a game that requires strategies to make it to the top. You can always bump into players and force them off the ledge, but using an item behind you is a great defensive strategy. If you're not ready to throw items behind you, you could always do it the old-fashioned way and throw them in front of you.
To get an item, you need to drive through an item box. Take the item, use your left analog stick, and hold the ZL/L button. This will launch the item at a player and, depending on the item, can cause them to crash and burn.
---
If you're looking for more tips and tricks you can use while playing Mario Kart 8 Deluxe, please check out Gamer Journalist on Facebook to join the discussion and keep up to date with our content. You may also want to check out How to Unlock New Characters in Mario Kart 8 or How to Fix Mario Kart Tour 805 Error Codes
About the author