How to Play Forest Guardian in Fortnite – Creative 2.0 Code
See the beauty in Unreal Engine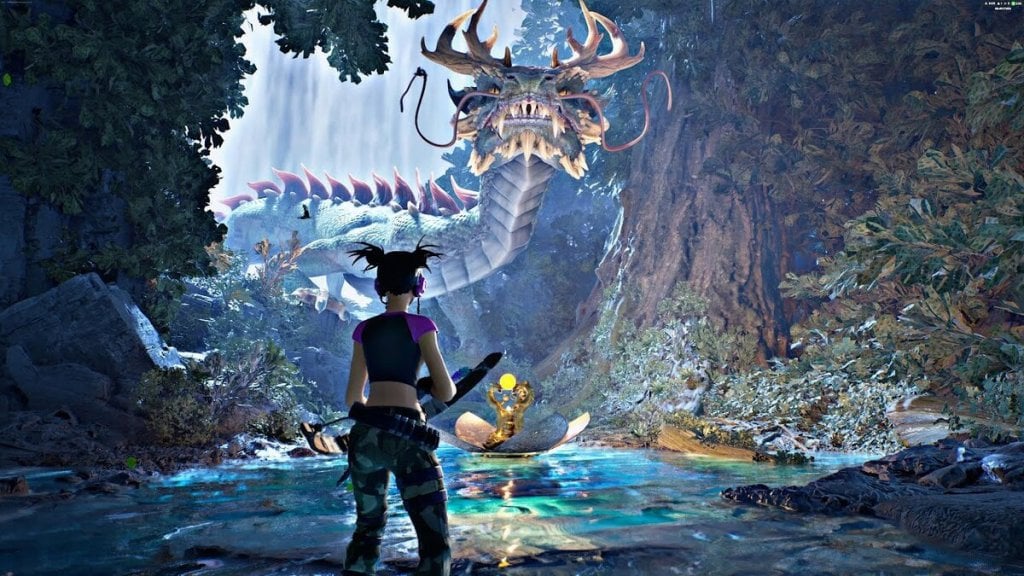 Video Games may be changed forever by the latest Editor now put into the hands of all gamers – The Creative 2.0. Epic Games have released its Unreal Engine for anyone to have a go at creating their own games. Granted you need to be able to have some coding capabilities to get started, but Fortnite could be the place to go in order to develop your knowledge in the making of a video game.
With the tools you need to unleash your true creativity and potential, the games that could be made in Fortnite Creative 2.0 are limitless. With developers spending months making their short video game for the release of Creative 2.0, UEFN shows us just how much you can achieve using the Editor. This is how to access their Creative 2.0 Map, Forest Guardian.
What is Forest Guardian?
Forest Guardian is a short Adventure Game experience crafted by UEFN (Unreal Editor for Fortnite), developed by Epic Games themselves as a means of reeling in the playerbase to try Creative 2.0 out for themselves. Honestly, it even reeled myself in. With its beautiful graphics and Elden Ring-style Dragons, Forest Guardian shows off how great Unreal Engine can look and feel outside of the Fortnite Realm. This is a free-to-play experience as part of Fortnite itself. Creative 2.0 is available for all Fortnite players so long as they have the game downloaded.
Related: How to Play OG Fortnite Map – Creative 2.0 Code.
How to Play Forest Guardian in Creative 2.0
To play this Creative 2.0 Map all you have to do is head onto your Fortnite Main Menu screen where you see your character. Hit Play on the right-hand side of the Map to enter your selection on what Server you want to start. From here Epic highlight their favorite and best options for first-timers on Creative 2.0. This Mode can be seen to the right of the regular Battle Royale, which of course you can switch back to whenever you want to go back to the current and everchanging Battle Royale Mode.
But Creative 2.0 is under the Discover Tab, where the Maps Forest Guardian, The Space Inside and Deserted Dominion. Outside of these however, more Creative 2.0 Maps will appear as they get published but for those looking for specific Maps you will have to enter their Island Code to gain access. If you cannot find Forest Guardian we have the Island Code listed underneath.
Forest Guardian Map Code: 0348-4483-3263
All you need to do is head over to the final Tab on the Screen titled Island Code. Here, you will need to enter the Code listed above, the dashes automatically fill themselves in. Click enter and the Map will be added onto your selection where all it needs to do is Download, Update and it will be ready to play at your leisure.
---
Thank you for reading! If you are inspired by Forest Guardian, try out Creative 2.0 for yourself and get your creative juices flowing. For more Fortnite Creative 2.0 content, we have How to Play Fortnite Creative 2.0 on PC and Console and more available at Gamer Journalist.
About the author