How to Plant Trees in Fae Farm
A helping hand for anyone who's 'stumped'
Farming simulators are all about one main thing: having a farm. However, recent games such as Fae Farm are shaking up the genre with more in-depth combat, as well as other types of gameplay. That being said, their fundamentals are still there, and the farming sim aspect plays a very important part in the game. The game has seasonal crops, different types of fertilizer, and trees for players to harvest. Trees aren't your average crop, and as such require different actions to be taken. We're going to clear some space and figure out how to plant trees in Fae Farm.
How to Plant Trees in Fae Farm?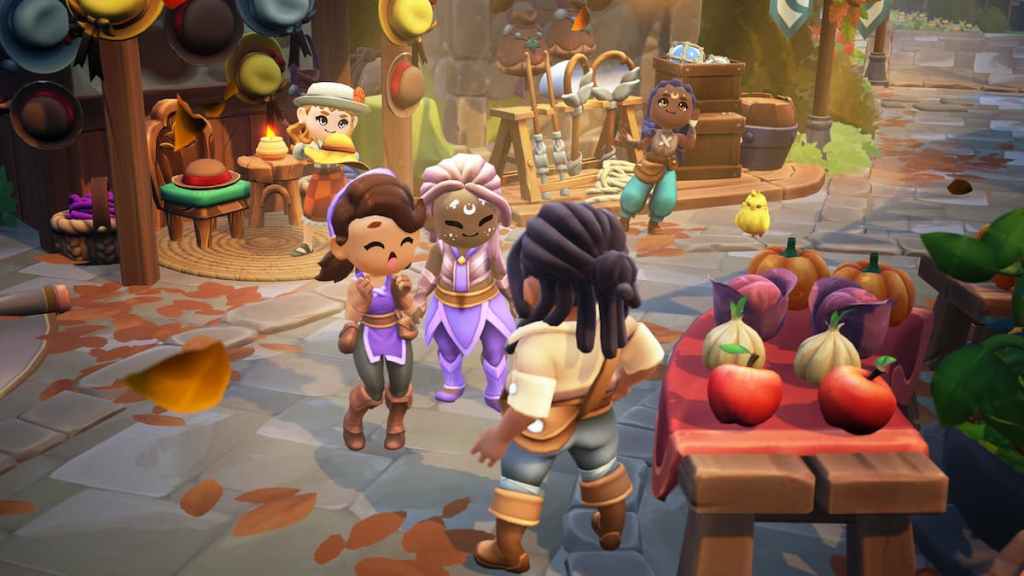 While you can harvest resources from wild trees around the island, players are able to plant their very own. You can purchase fruit tree saplings from Willow, the owner of Tremendous Trees. And when we talked about seasonal crops, fruit trees fall under those such crops. For example, you can harvest peach trees in Spring, pears in Summer, apples in Autumn, and plums in the Winter.
Related: How to Take Care of All Animals in Fae Farm
Once you have your saplings, head on back over to your farm and enter the 'build' menu. From there, you are able to select any available saplings in your inventory and place them on your farm. Keep in mind that you won't be able to harvest certain trees if they're not in season. So keep an eye on what month it is, and make sure to rearrange your farm accordingly. It's also recommended to give yourself at least 2 spaces of room in between your trees. This is to account for any fences, crops, or other trees you'd like to place around them. Because let's face it, it's not a real farm unless you're satisfied with how it looks.
---
Follow our Facebook page for more gaming news and updates. And make sure to check out our other guides like How to Craft in Fae Farm and How to Fish in Fae Farm. We've got more great articles for all your Fae Farm needs, only on Gamer Journalist.
About the author