How to Take Care of All Animals in Fae Farm
Make sure to give them lots of pets!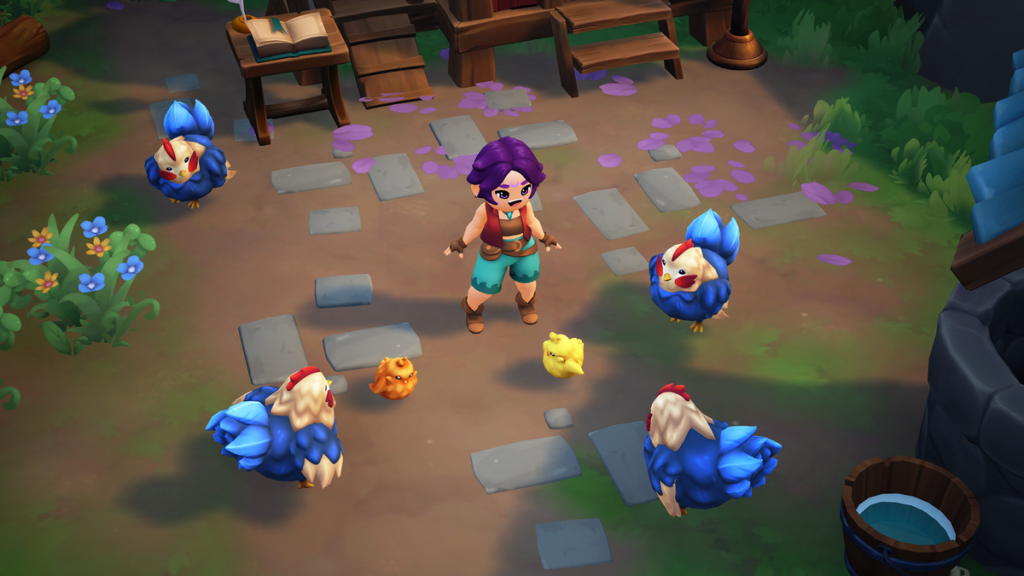 What does every farm game have in common? You have the ability to take care of the cutest animals. In Harvest Moon, we were head over heels for the cows and chickens you could own. Cozy games require the holy trinity of taking care of a farm, building relationships with residents, and making sure your animals are fed.
In the game Fae Farm, you can take care of unique animals such as Spriggans and Lunens. What does a Spriggan need in order to be taken care of? Here's what you need to do to take care of animals in Fae Farm.
Related: How to Get the Third Field in Story of Seasons: A Wonderful Life
Taking Care of Animals in Fae Farm Guide
In popular farming simulators or cozy role-playing games, taking care of plants and harvesting them is only part one. The next part would be making sure your animals are being fed and loved. There are plenty of animals you can discover in Fae Farm and they are Spriggans, Lunens, Chickoos, Cottontails, Mamoos, and Woolyhorns. Some of these animals you will earn as you progress through the story, whereas Mamoos, are earned through dungeons.
If you want to take care of any of these animals you're going to need to make sure they're fed, pet them every day, and make sure they're outside relaxing. You'll want to make sure your coop and barn are upgraded so you can own multiple animals. Once you take care of your animal, they will reward you, with products you can sell. Does this sound familiar? Any Harvest Moon player knows how lucrative it is to sell high-quality milk or wool.
Upgrading Your Coop in Fae Farm Guide
We mentioned that you need to make a few upgrades so you can have multiple animals in the future. You can also upgrade the trough in the coop the Chickoos use as they're eating. This will boost the capacity of the food. You'll be able to see these changes the very next day.
---
If you're looking for more tips and tricks you can use while playing Fae Farm please check out Gamer Journalist on Facebook to join the discussion and keep up to date with our content. You may also want to check out 10 Best Cozy Games for Animal Lovers or Can You Play Fae Farm Solo?
About the author