How to link FIFA 21 and Prime Gaming accounts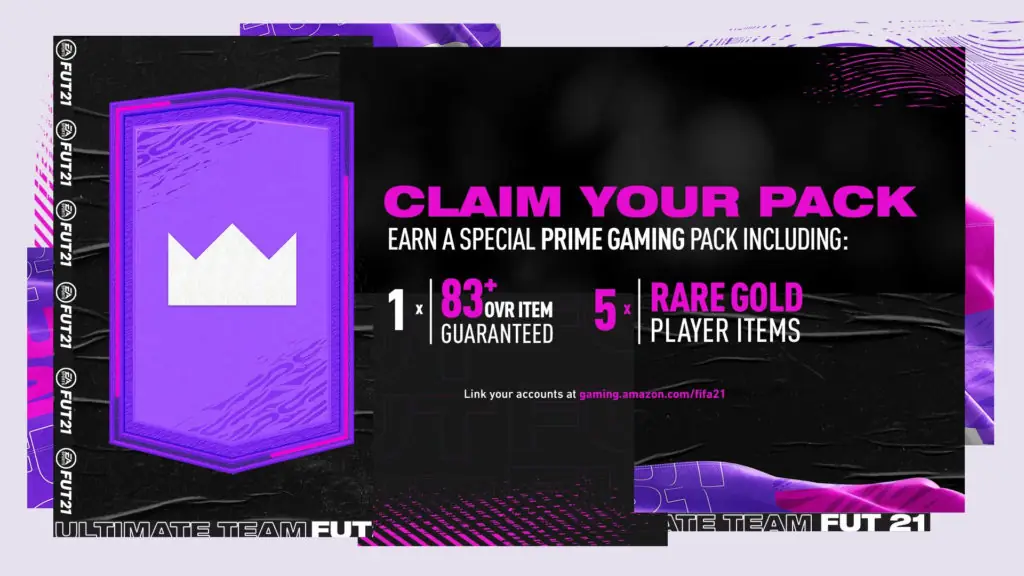 With the official FIFA 21 Team of the Season (TOTS) event arriving recently, EA has released many rewards. This includes a special TOTS Rewards Pack for those who link their accounts. Yesterday, EA Sports began handing out bonus packs as gifts for those with an Amazon Prime account linked to a Twitch Prime Gaming account for FIFA 21 Ultimate Team.
It is some exciting news for FUT players, as it presents a quick and easy way to unlock the Prime Gaming rewards. To help you get started, we put together this guide to show you how to link your FIFA 21 and Prime Gaming accounts together. FIFA made this process relatively simple if you follow their Twitter page, but we'll break it down step-by-step.
How to link FIFA 21 and Prime Gaming accounts
To link your FIFA 21 and Prime Gaming accounts together, follow these steps:
Visit the Prime Gaming FIFA 21 page.
Click on the "Link Game Account" option.
Log in using your personal information.
Follow the on-screen prompts and confirm the link.
Claim your reward.
The process is straightforward once you visit the official FIFA 21 Prime Gaming page. From there, look for the button that says Link Game Account. Please note, you will need to be a Prime Gaming subscriber (Amazon Prime) to receive these rewards. If you are not a subscriber, you can register for an account from the same page.
After successfully linking your two accounts together, you can start claiming your Prime Gaming Pack loot for FIFA 21. Expect to receive one to two rewards per month or more during special promotion periods. The Prime Gaming Pack #7 includes 1x Player Pick of 4 OVR 83+ Players and 4x Gold Rare Players. Keep in mind that you may need to restart your console to see these Prime Gaming rewards show up.
If you do not have a Prime Gaming account, you can always sign up for a 30-day free trial and cancel your subscription within the 30-days to avoid any fees.
All in all, this comes as exciting news for FIFA 21 players, as it illustrates a fast and efficient avenue for reeling in big-time rewards that can help make an impact on the pitch.