How to get the Karambit in Arsenal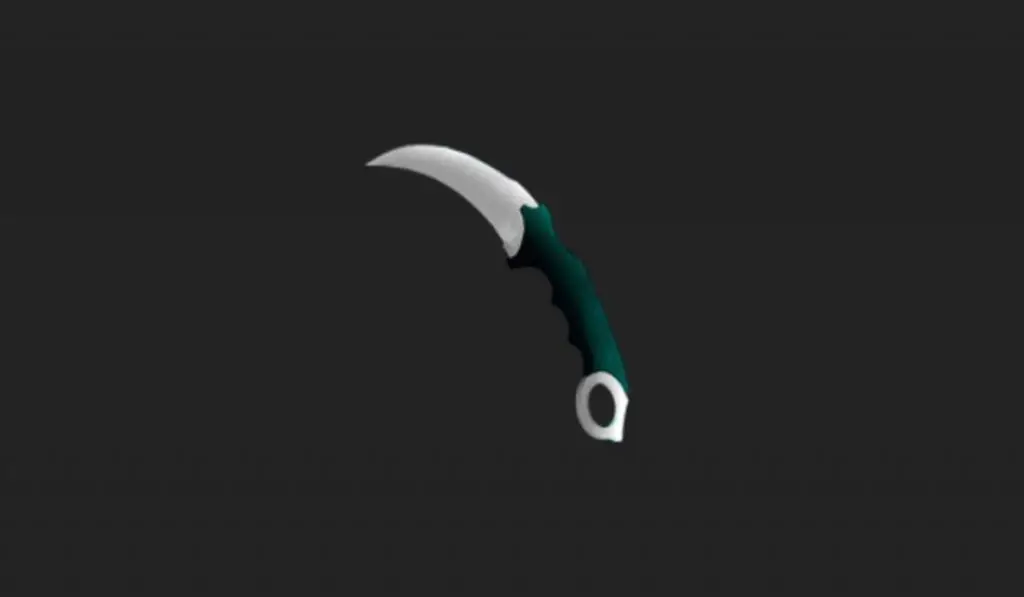 There are many different skins you can acquire in Roblox Arsenal. You can pick up some for free through Roblox Arsenal codes, while others require a purchase or getting lucky. In this guide, we will show you how to get the Karambit in Arsenal.
How to get the Karambit in Arsenal
There are currently two different ways you can obtain the Karambit in Arsenal. The first way is by buying it through the in-game shop. If you want to do this, you need to wait until it shows up in the Daily Items shop.
Another way to get the Karambit is by getting lucky and opening it in a case. The Karambit has a chance to be in the Melee Case, which is 900 B$. While 900 Battle Bucks may sound like a lot, you never know how lucky you might get.
When the Karambit skin is something you desperately want, you can try your luck on opening some cases. It is a better solution to wait for the Daily Items shop to have this item in the rotation if you want to save money. Whenever the Karambit hits the shop, you can expect to spend 1500 B$ on it.
If you want to earn some BattleBucks as fast as possible, we recommend completing quests. There are various quests you can complete all the time, which you can see by looking for the flag icon. These quests reward players with a couple of hundred Battle Bucks on each completion.
For other in-game skins, check out our Roblox Arsenal codes and our guide on how to get the Froggy skin in Arsenal.